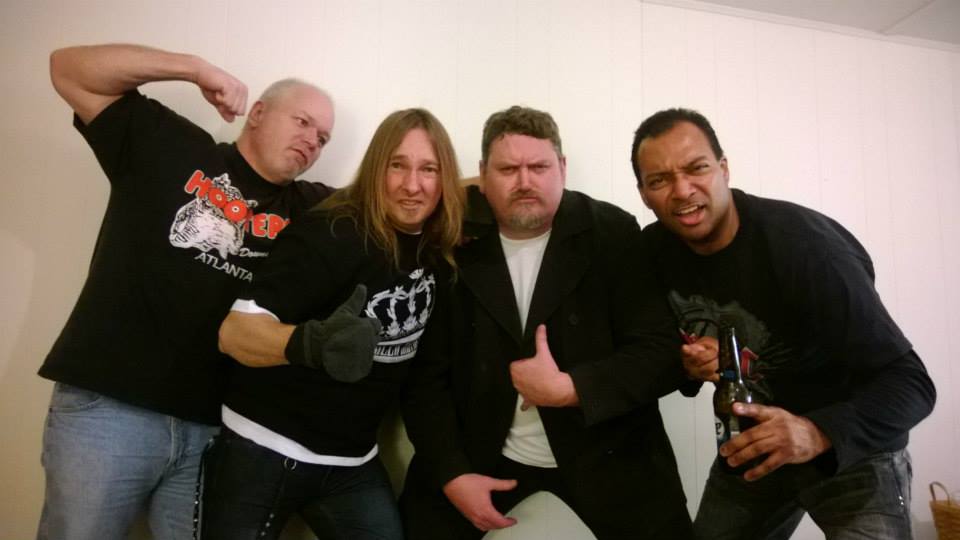 Dangerous Curves is an 80's and 90's hard rock/classic metal band from the Maryland or D.C. area that creates their own original songs inspired by that decade of great bands. The band has a passion for hard hitting, high energy music that they grew up with. They name drop songs like AC/DC's "Dirty Deeds" and Ratt's "Round And Round" as some of the specific tracks that inspired them to form the band and also their unique sound. They remember the days of singing along in your car to the hot new cassette you just bought. They are inspired to re-create songs that you went to sing along to. John Jamison, Chris Gamble, Linwood Turner and Randy Snowman love that distinct hard-to-play sound that came out of that 80's/90's era. The band says "Let's be unique and do the HARD stuff!" Like Iron Maiden, Motley Crue, Megadeth, Metallica, Triumph, Van Halen? The band knows that not everyone is in love with the harder side of the genre like they are, but they try to add elements that will satisfy every band. Coincidentally Dangerous Curves is also the name of Lita Ford's fifth studio album released in 1991, so the bands name could be a nod in respect to her since the bands unique style and sound comes from that very era of music. Strap in, put your helmet on, and hang on to something, this is going to be one hell of a ride!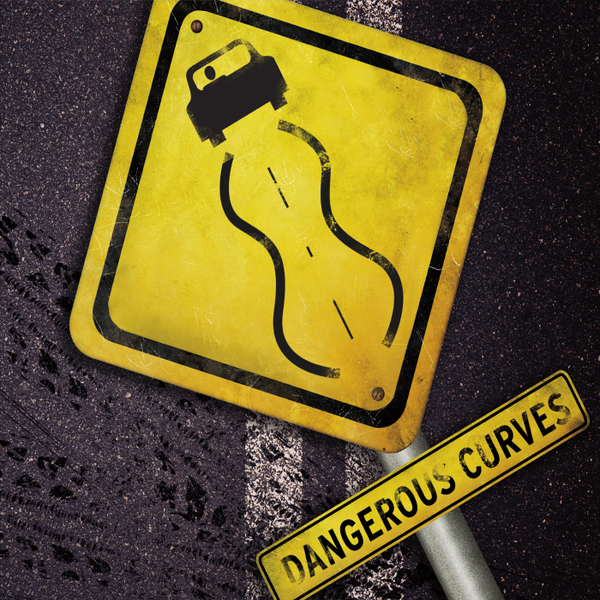 Within just a few seconds of the track "Go Love Yourself" kicking off the album you can hear the AC/DC influence from the band. That gritty shrieking vocal tone flows throughout the entire song and going into a melodic style for a few moments during the chorus. Moments after the chorus the band kicks it into overdrive and the song speeds up to a galloping pace with the guitar and drums leading the charge. "Damage Man" comes on really gets a good groove flowing, and the vocals take on a different approach than the previous AC/DC inspired track. The vocals are very fitting to the glam days as they read "Been drunk and wasted for six days, And it's coalescing into a velvet haze, Lost my key, lost my way, I don't know where my dog is, So I think I'll give myself away." The lyrical content is more party themed and not meant to be read into tremendously deep. But what the band lacks in thought provoking lyrics they make up for in riffs and melody. Track # 8 gives us the namesake track for the band "Dangerous Curves". This song has sort of a power metal feel. You can hear the bands Iron Maiden influence on this track, as well as some Dave Mustaine (Megadeth) inspired vocals. The majority of the track is sang in an operatic or falsetto style and then parts of the chorus are belted out in Dave Mustaine's kinda snarly growl. Of course the song includes an amazing array of guitar riffs and solos backed up by a stellar drum beat. The final track on the album "Long Bay" gives us an acoustic track by Dangerous Curves, showing not everything has to be electric to rock.  The guitarist shows off some delicate picking along with some drums on either a cajon or some hand drums that goes along well with the acoustic guitar. Just a short instrumental track to cleanse your pallet as the album comes to and end.
The vocalist on the album really shows off an array of singing styles that closely resemble heavy hitting veterans in the rock and music world. He has a range that most people would be jealous of. The riffs throughout the album should be celebrated and are one of the high points of the band, along with a talented drummer that brings everything together. If you are a fan of 80's or early 90's classic rock and glam metal then you should enjoy this album. Make sure to pick it up!