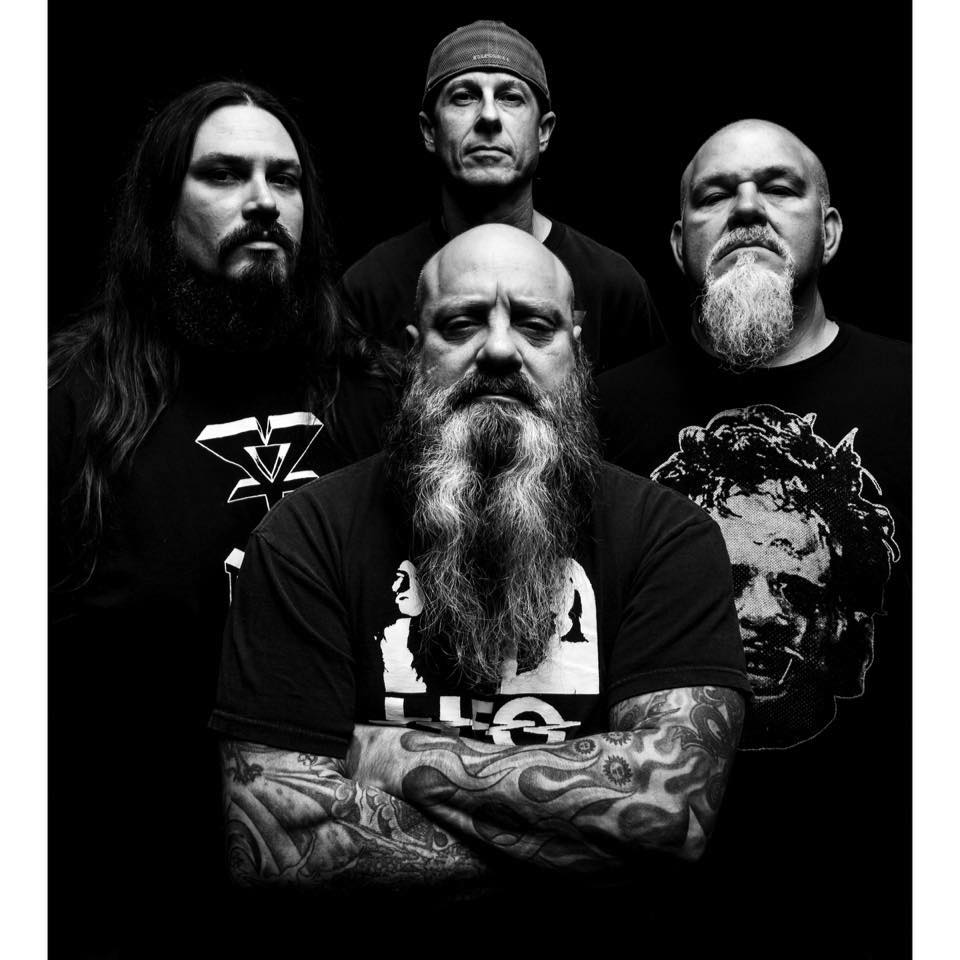 The definition of Crowbar in the music world is… HEAVY. The New Orleans sludge masters have consistently put out one heavy record after another. The band has the best possible chemistry among band mates and it shows in their music. Crowbar recently welcomed bassist Todd "Sexy T" Strange back into the fold. Along with his thundering bass lines Todd brings with him his experience from within the band in its earliest days. A few years ago, founder and vocalist/guitarist Kirk Windstein decided to step away from his side project Down and put all his focus on Crowbar. That focus has been a complete success that can be heard on their last release 'Symmetry In Black' and again on the upcoming album 'The Serpent Only Lies' which is set to release on October 28th via eOne Music. Crowbar has become quite iconic. Recently, Metallica released their cover art for their new album and it has a close resemblance to Crowbar's 1998 release 'Odd Fellows Rest'. However, no ones music can mimic the sound of Crowbar. Their sound resonates with metalheads near and far, and there is NONE HEAVIER.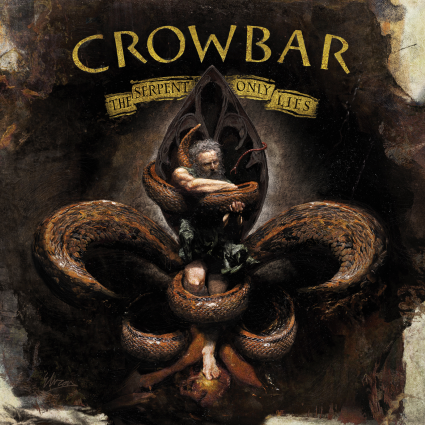 Last month we heard the first single from 'The Serpent Only Lies'. The track "Plasmic and Pure" has been welcomed with open ears from all Crowbar fans. The song begins with drummer Tommy Buckley's pounding toms and leads directly into the guitar work by Kirk and Matt Brunson. The two are in my opinion the best guitar duo in metal. We then get a full dose of Kirk's classic vocal style. Moments later you hear this slowed down period in the song and the vocals take on a whole new tone. The riffs race back and forth as the bass creates these thick bellowing tones. You know it's Crowbar moments into the song, but there are new elements to their sound in this track that bring something new to the table. "I Am The Storm" takes a whole different approach. The song begins with a ferocious riff. The track has a thrashy fast paced sound. "I am the storm….Coming down" is lyrics within the song that you can't help but scream along to. The title of the song well describes the sound as well. Like a storm it's dark, strong, fast and powerful. My personal favorite track is "On Holy Ground". You get that slowed down riffage, and Kirk's vocals are harsh yet melodic throughout. It's a song that is hard to put to words. It has a haunting feel that really captivates you. Kirk said "To me, it's a fresh-sounding version of old-school Crowbar," in regards to the new album and he couldn't be more correct. The old Crowbar sound is alive and well here, but there has been some progression in their sound which gives it this newness. The band has been around for nearly 3 decades and continues to break barriers with their sound and never release anything weak. Kirk also mentions "Some of the songs have less lyrics to let the riffs breathe a little more, which I had kind of gotten away from over the years. It was a conscious thing to go back to that." That could be one contributing factor to the fresh sound they've created on this record. This album has pushed Crowbar's sound forward while also staying true to their roots. The album is a must have. 'The Serpent Only Lies' has a juxtaposition of styles and tones that really show Crowbar have again outdone themselves. Pre-order this album now, you won't regret it.
Follow Crowbar online here.