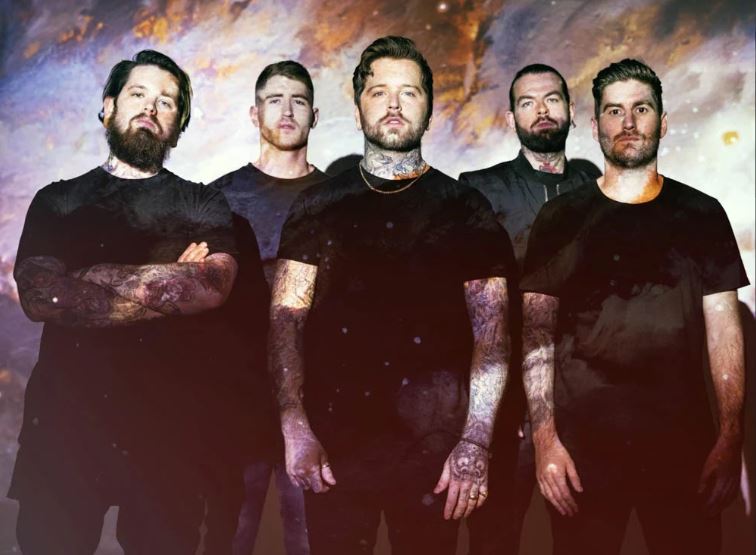 Bury Tomorrow's 2018 album 'Black Flame' was phenomenal. It was the band's third consecutive UK Top 40 album.  The band hail from the UK and are comprised of Dani Winter-Bates on vocals, Jason Cameron on vocals/rhythm guitar, Kristan Dawson on lead guitar, backing vocals, Davyd Winter-Bates on bass and Adam Jackson on drums.
They are a fearsome mix of brutal Death Metal with a huge mixer of melodic vignettes.  They are very technical, but never forget that hooks need to be applied also.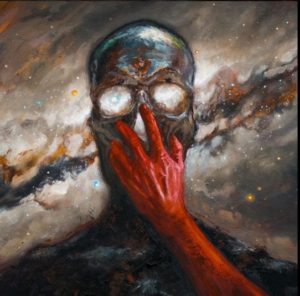 'Cannibal' sees the band take another step upwards. To record it, the band reunited with 'Black Flame' producer Dan Weller (Enter Shikari, Young Guns), while mixing and mastering was completed by Adam "Nolly" Getgood and Ermin Hamidovic, the team behind Architects' 'Holy Hell'.
The result is Bury Tomorrow's trademark album of brutal beauty. The discussion of mental health permeates the whole record.  Dani Winter-Bases has opened up explicitly in the lyrics about his own experiences. "This album is for me as well as for the fans," says Dani. When Dani began writing the concepts for 'Cannibal', while he had penned tracks about his mental health before, this time things were different. Dropping all metaphors and opaque sentiments, he's addressed things head on.
"The normalization of mental health is what saves lives. I want people to see the light in the dark. If they delve into that they can find solace in the discussion, the normalization, the positive action by discussing this."
The songs strong from the off. "Choke" is a superb opener, with lots of power and melody.  Winter-Bates growls to perfection, whilst there is more on this album of Cameron's clean vocals than previously.  The opener shows this perfect balance with a strong performance of both vocalists.  The payoff chorus is amazing and almost as good as the 'Black Flame' title song.
The album rips by with a blistering storm of technical riffing, tasteful solos and a pounding backbeat.  The sound is as good as you would expect and the sonic punching is never less than Holyfield intensity.
There are a number of standout tracks, including the title song and the more reflective 'Quake' where Cameron takes the majority of the singing and Winter-Bates moves into the chorus.  It works extraordinarily way, especially if you listen through headphones.  I love this direction!
"Gods and Machines" is very rhythmic as well and almost has a rap feel to some of the verses.  The one observation here is that the drums on this don't punch quite as much.
Overall, this album will be making its way up my top ten of 2020 and I really love the progression that the band is showing – there is no way tomorrow will be buried very soon for these guys!