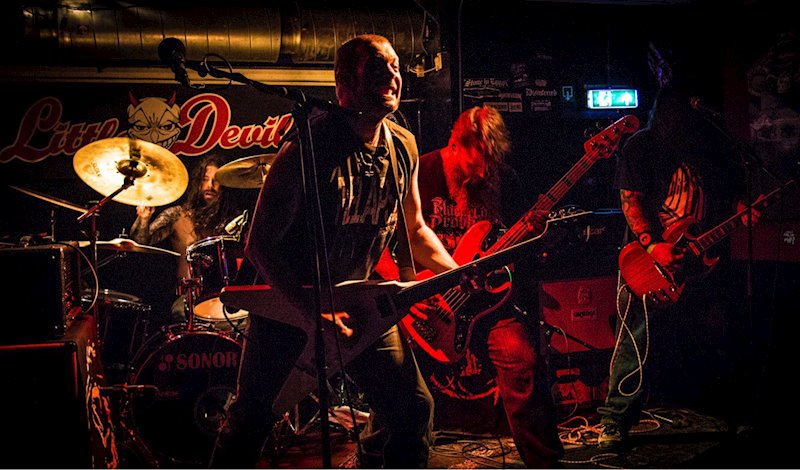 Formed in 2004 by former The Gates Of Slumber drummer Chuck Brown, the band followed their 2008 'Sincerest Misery' debut with "Last Sunrise" in 2010, then, in between two splits and a demo, released 'Of Woe And Wounds' in 2014, which also served as their first album for Italy's Cruz Del Sur Music. Just in time, Apostle of Solitude greets the legions of doom in early 2018 with their fourth studio album, 'From Gold To Ash.'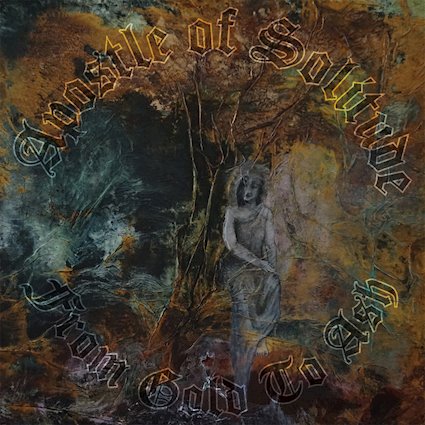 Recorded in September 2017 at Russian Recording in Bloomington, Indiana with studio owner and engineer Mike Bridavsky, 'From Gold To Ash' offers seven songs of ambitious and equally aching doom. Largely defined by the heartfelt and emotive vocals of Brown, 'From Gold To Ash' covers a wide spectrum of doom, from thundering gallops, mid-tempo bashers to reflective, melodic romps. With songs as voluminous as this, it's no surprise the songwriting process for Apostle of Solitude (who are rounded out by guitarist Steve Janiak, bassist Mike Naish and drummer Corey Webb) is one of deliberation and utmost care.
Opening track "Overlord" is an aggressive instrumental which features big chugging guitars as well as thundering bass and drums! This track is also a great indication as to what you are going to hear on 'From Gold to Ash' which is quite simply a love letter to traditional Doom Metal! Tracks such as "Ruination be Thy Name" and "Keeping the Lighthouse" are both slightly uptempo (by doom metal standards that is) tracks that feature some nice atmospheric changes and Candlemass type riffage! As for a stand out track, i'd have to give that title to "My Heart is Leaving Here." This track at nearly ten minutes has it all; it is a beautiful blend of sorrowful vocals and triumphant riffage! This is an example of genius level song writing!
At 44 Minutes long, 'From Gold to Ash' is destined to be a modern doom metal classic full of gritty riffs, heavy hitting drums and bass, and sorrowful vocals! Also I am calling it now – this record will definitely be making people's best of 2018 lists!
Upon the release of 'From Gold To Ash', Apostle of Solitude plan on hitting the road in the United States and Europe. The band does already have a album release part schedule 04/23/18 Indianapolis, Indiana at Black Circle Brewery with opening acts to be announced.