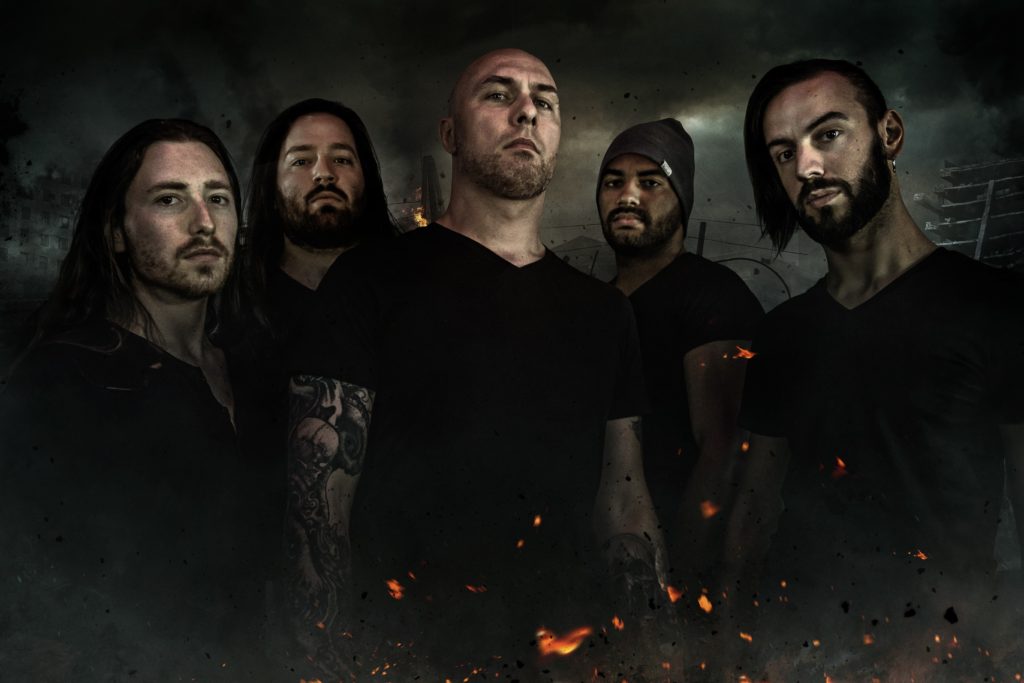 If you are a fan of the heavy Aborted is all you need. They come from Belgium and are ready to let everyone experience what brutality really is about. With vocals from hell and riffs that will literally kick your ass I can tell you that Aborted are back to raise hell with the release of 'TerrorVision'.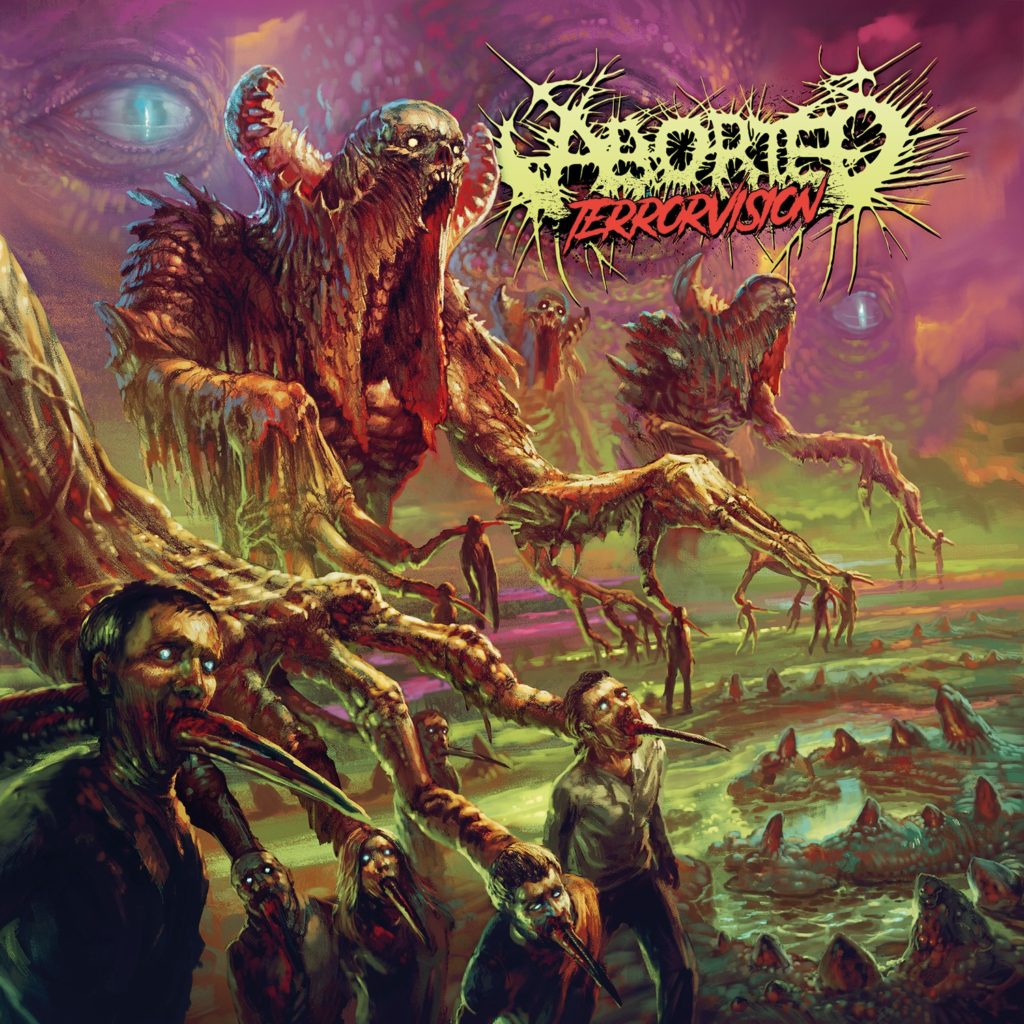 And saying that they raise hell is putting it gently, they raise complete destruction with just 1 track and after the entire album I can assure you that you need to lay down for a month or 2. They have released so many albums you might begin to wonder how it is possible to outdo every past album but with Aborted it is possible. With just the 4th release 'Goremageddon: The Saw And The Carnage Done' they already managed to attract most of the deathmetal/grindcore scene and that was only the beginning. They increased on every aspect ever since and have never disappointed and they continue to do so by putting out an amazing album via Century Media Records.
Just after the intro song "Lasciate Ogne Speranza" you will understand that they are not to be taken lightly. You also will start to understand what hell of a beast they have created. After their 2016 album 'Retrogore' you might start to think that grind can't be improved anymore or that their next album can't suprise you but this entire album and especially the introduction track will make you change your mind forever. Aborted have not just taken their sound to another level but to a whole different planet. Makes you wonder what is next.
Well I can tell you what is next right now. It is the 7th song of the album called "Deep Red", even though the name sounds a lot less tough compared to the rest it is definitely not the case at all after you have witnessed what this beauty is about to bring. It is extremely fast in all the best ways, it doesn't surrender for a single thing on this Earth and it won't rest before complete domination. Oh and if you think it couldn't get any better just wait until you hear the ending of "Deep Red". It will blow you away!
And when you thought you heard it all you come across a song like "A Whore D'oeuvre Macabre". It is making me question my own dignity and I don't even know why. This is pure terror and everything that Aborted is about. They have always dedicated their music to let people know about some of the most serious subjects that the world has to deal with on a daily basis. And to combine that with disgusting and brutal music, like Aborted does, is for me what metal is all about.
"This record is quite different from any we have done before," Svencho says. "It is, more or less, about what is going on with the world right now, all in Aborted sauce obviously. There is a deeper meaning, layered thoughts in there, more so than before. Think of TerrorVision as if it were an '80s horror movie talking about how the media in general is some sort of evil, demonic presence that is manipulating the opinion of the masses by spreading hate, fear, bigotry, terror, racism and all those fun things that make humans the most terrible thing to have ever happened to this planet. So, there is quite some stuff going on there that is not just the typical gore lyrics."
Want to become part of the gore? Pre-order your copy right here!
Aborted:
Sven De Caluwe – Vocals
Mendel Bij De Leij – Guitar
Ian Jekelis – Guitar
Ken Bedene – Drums
Stefano Franceschini – Bass