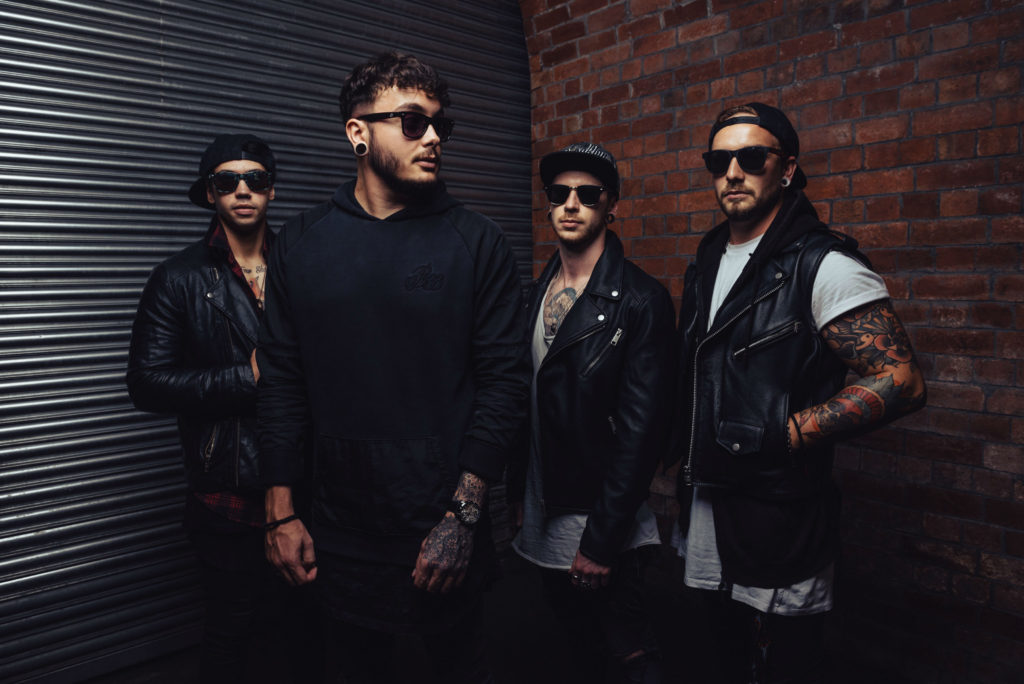 Invisions may only have 2 albums on their name but they already are beginning to climb their way to the metalcore top. 'Between You And Me' has been out since the 8th of January but it has already made it in my top 10 records of this year! Can't wait to witness this live!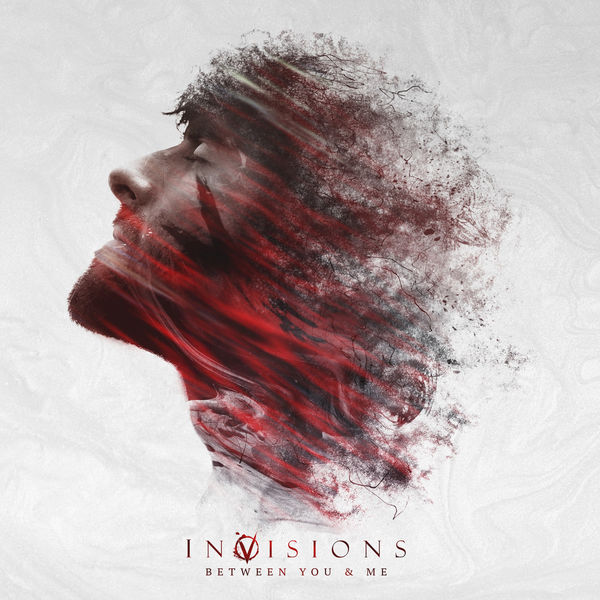 Intro track "Good For Nothing" has been released on the 24th of October and since then the bar for the complete album has been set high. It embodies all that Invisions stands for, nasty breakdowns, sick riffs and quality vocals. There are many core bands yet no one sounds like Invisions. All there is left now is to see this piece of art live and luckily for us they are currently touring with Our Hollow, Our Home and hitting many places. More info on that here!
Next on the list is banger "Too Little, Too Late". You can clearly tell that the record label influenced them but it is for the better if you ask me. With this song they prove that they are able to improve in a small amount of time and get heavy as well. While they are doing all that they also remain true to their roots. If that isn't all you want in a brand new song then honestly I don't know what to say. This here is just simply awesome.
Final song on the album "Destined To Fail" is all in all the best track on the entire record. With this one they really went above and beyond lyrically, vocally and intrumentally. Just after 1 second you will find your head banging and your feet tapping the ground. With every little doubt you might have "Destined To Fail" will do you right every single time. It might not have that happy ending that you may have been looking for but goddamn what do those lyrics speak for so many. Can't wait to scream those lyrics back at their show!
"No matter how hard we try.
Are we just destined to fail?
It's like we've been through it all.
Just to end back in this fucking hell."
If you like Invisions as much as I do please check out their first album 'Never Nothing'. It is definitely worth listening to, especially if you are trying to catch their show sometime soon. Speaking about, right below are all the dates that you can witness them live with core (Soon to be) giants Our Hollow, Our Home.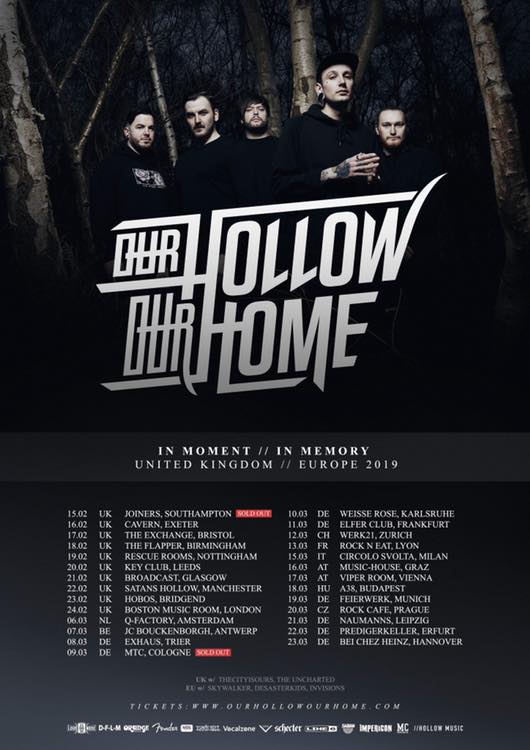 Invisions: Ben Ville | Alex Scott | Lucas Gabb | Josh Hardy