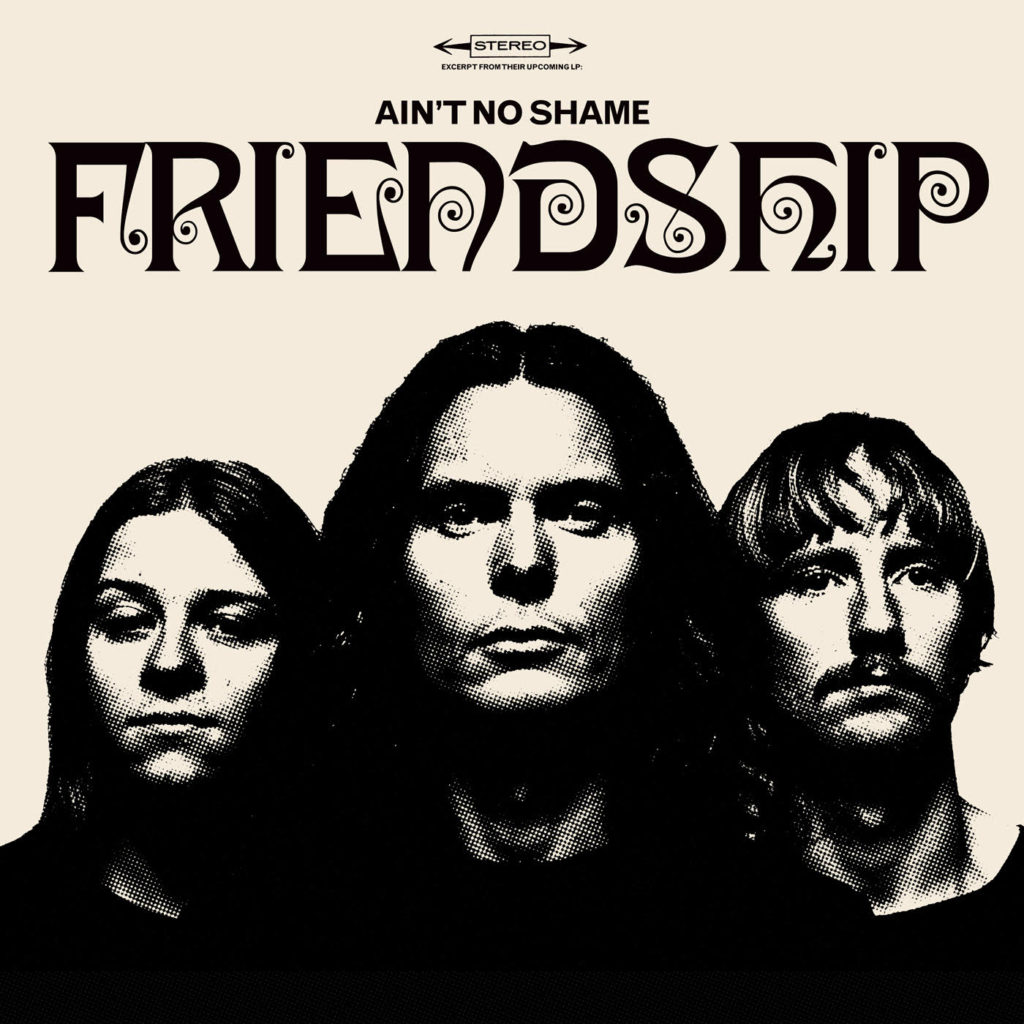 Four years after recording their self-titled debut, Norwegian retro-psych trio Friendship is poised to release their sophomore effort, the intoxicatingly shimmery Ain't No Shame. It's a forty-minute smile, a heartfelt and exquisitely crafted work that should appeal equally to fans of Cream and Kadavar, of Earth, Wind, & Fire and Grand Funk Railroad, and we here at Metal Nexus are pleased and proud to offer you an exclusive streaming premiere of the album's infectiously swinging title track.
A chunk of sultry sunshine covered in a layer of glorious fuzz, "Ain't No Shame" rides a slinky groove and a positively buoyant bassline straight into a bright and jangly Dandy Warhols-meets-The Who chorus that'll make you sing along just a little louder and drive just a little faster. Like much of Ain't No Shame, it has a very much welcomed soul influence that gives the whole thing a healthy dollop of grease that keeps the movin' parts movin' free and easy, while drummer/vocalist Fredrik Skalstad croons a turned-on come-on about love, lust, and all the fun to be had exploring the nooks and crannies that lie between the two.
Produced by the band and engineered by Christian Engfelt at Oslo's Studio Paradiso, Ain't No Shame will see worldwide release via the good folks at Kozmik Artifactz on May 25. Watch for our full review of Ain't No Shame in the coming weeks, and reserve your copy by pre-ordering here!