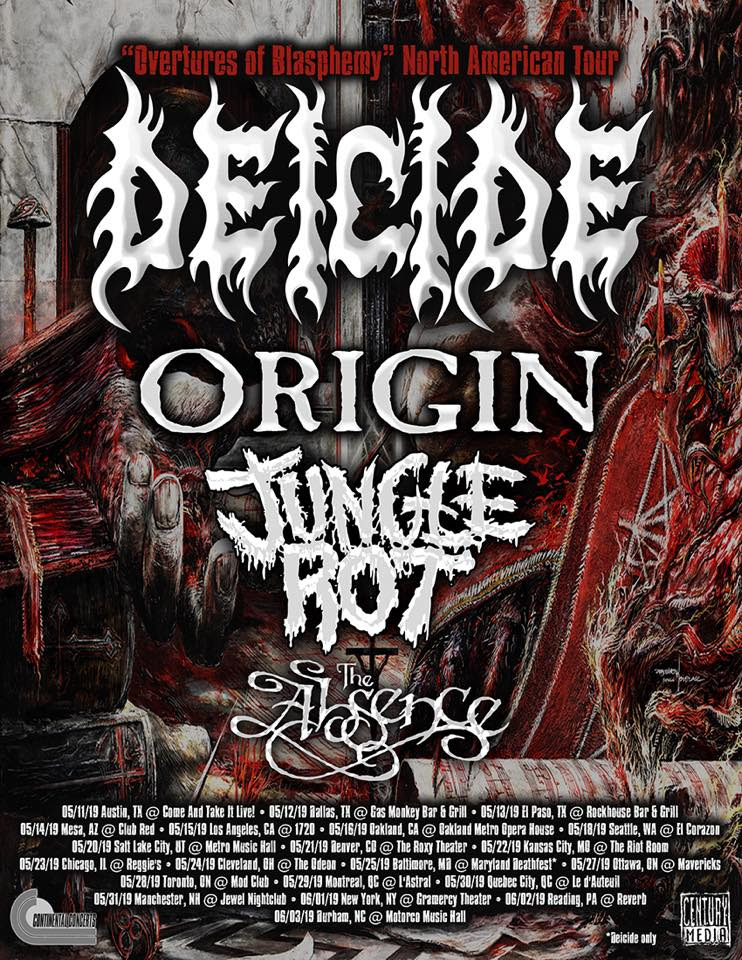 Origin are set to hit the road with death metal legends Deicide and Jungle Rot with support from The Absence. This tour will promote the band's new record, Abiogenesis- A Coming Into Existence, out May 3 via Agonia records.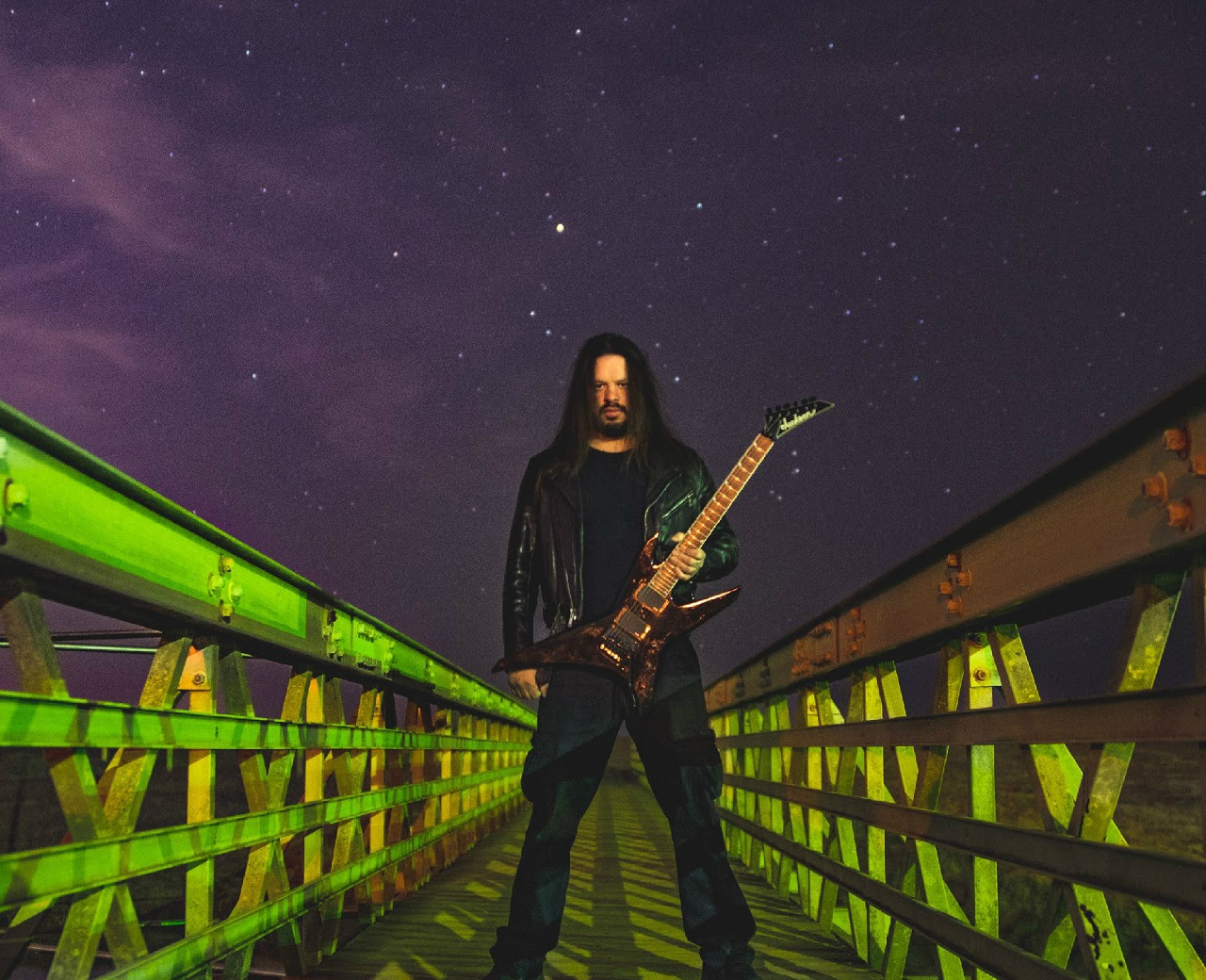 Abiogenesis is a revisit of a "prehistoric" Origin, songs that were created before the band was officially formed in the 1991-1996 era. This 12-track album will feature eight previously unreleased tracks from the "pre-Origin" era, spanning from the Necrotomy (1990-1991) to The Abomination (1992-1993) era of the band (the "Abiogenesis" part of the album).
The album was put together by guitarist/backing vocalist Paul Ryan, recording all the instrumentals himself between 2013-2018. Ryan comments, "Over the years people have asked me how Origin just came to be as a band so ferocious virtually out of nowhere. This is a small summary of the Origins of Origin. Basically, I spent a lot of my youth at shows at the outhouse practicing garage grinding, basement blasting & shed shredding anywhere I️ could, composing as what my father would call 'Infernal Racket' as I was very passionate about death metal. That's all I ever wanted to do. A lot of missed opportunities as we just couldn't put it together into making a album (some music was meant to be underground), so these tracks are some of my earliest creations from the Necrotomy (1990-1991) & Thee Abomination (1992-1993) period"
Ryan continues, "This is by no means the current direction of the band Origin, but simply music that is the Origins of Origin. I did to the best of my ability to recreate the instrumentation of all the former members & the guys who I played this music with blended into each track (& yes there was a lot of editing!!!!). I'm officially retired from recording drums ever again!" Although Ryan is a talented multi-instrumentalist, he credits, "Dean Jones, Drew Bray, Mark Manning, Jaime Serrano, Steve Bradley, Jerry Bradley, George Fluke, Clinton Appelhanz, Jeremy Turner, Judd Mason and Payam Pourmirza" for helping with the early Origin days.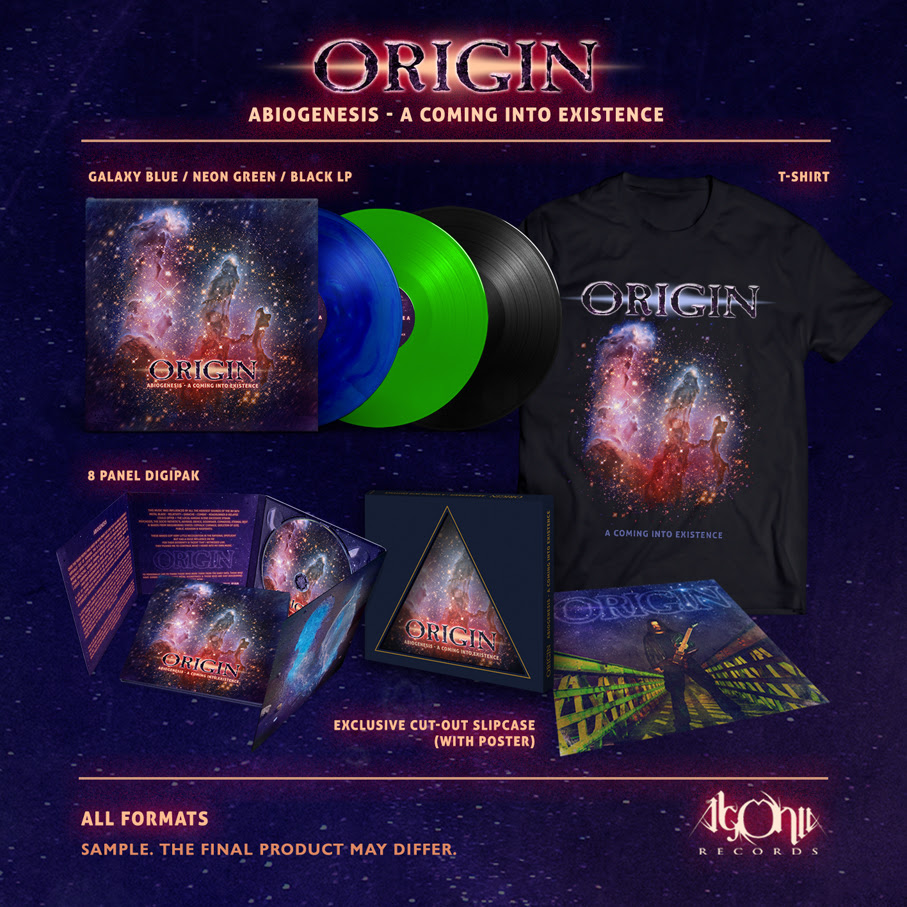 Formed in Kansas in 1997, Origin is one of the most brutal tech-death metal to hit the scene. Overloaded with sound, Origin's tight sound is filled with grindcore and groove flair and style. Abiogenesis was written between 1990-1993 and recorded between 2013-2018. The album tracking was done with David Nollac at Hyde Street Studios in San Francisco (Ca), with final mix and master done by long-time ORIGIN collaborator, Robert Rebeck. The bonus EP, A Coming Into Existence was originally recorded and mixed at Mercy Studios in Lawrence (Kansas) by said Robert Rebeck, back in 1998.
For updates on Origin, follow them on Facebook, Instagram, and Twitter.
 Tracklisting:
"Abiogenesis"
Insanity*
Mauled**
Autopsied Alive**
Spastic Regurgitation*
Bleed as Me*
Mind Asylum*
Infestation*
Murderer**
—
"A Coming Into Existence"
Lethal Mainpulation the bone crusher chronicles***
Sociocide***
Manimal Instincts***
Inner Reflections The Pain from Within***