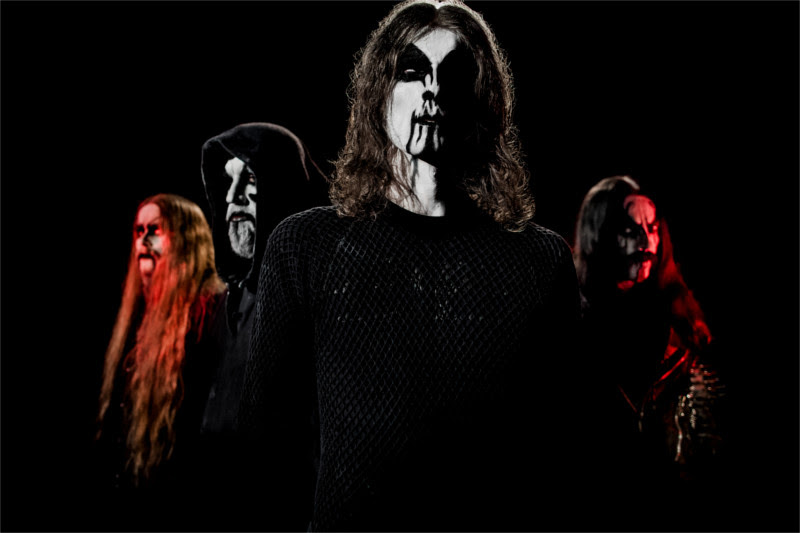 Black metal blasphemers 1349 from the land of utterly sacrilegious metal Norway are all set to invade North America for a short tour and thus spread the cult. Beginning on October 10th, at Atlanta, they will be supported by avant-garde metal band TOMBS, as they are also slated to play at this year's Ozzfest. Further more, 1349 fans who are also thrash metal fans can rejoice as they will be supporting KREATOR on three such shows of the same tour. Check for the tour dates below!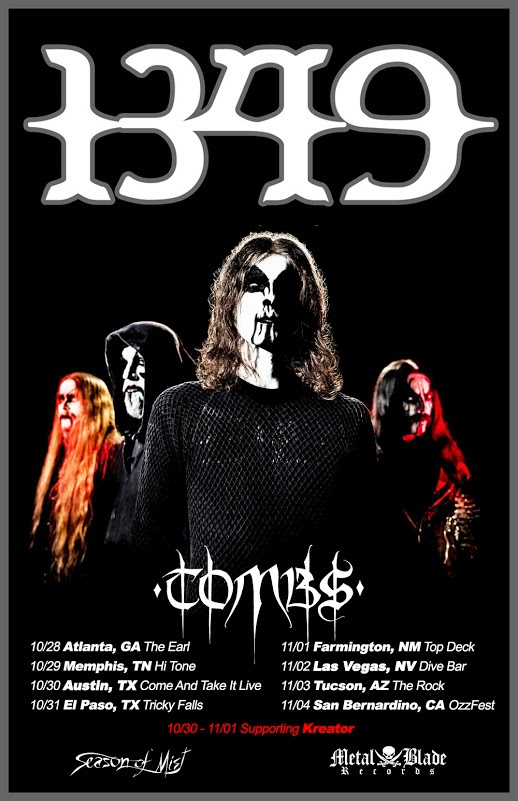 1349 US tour dates
Oct. 28 – Atlanta, GA @ The Earl
Oct. 29 – Memphis, TN @ Hi Tone
Oct. 30 – Austin, TX @ Come and Take it Live (w/ KREATOR)
Oct. 31 – El Paso, TX @ Tricky Falls (w/ KREATOR)
Nov. 1 – Farmington, NM @ Top Deck (w/ KREATOR)
Nov. 2 – Las Vegas, NV @ Dive Bar
Nov. 3 – Tucson, AZ @ The Rock
Nov. 4 – San Bernardino, CA @ Ozzfest
1349 will be touring the States again in support of their 2014 release, 'Massive Cauldron of Chaos', which has garnered a lot of positive attention from fans and reviews alike over the years. You can buy the album HERE, if you have been missing out on the opportunity!
This is one short and brief tour so far, so don't miss out on checking out some trve Norwegian black metal. A music video for the lead track off 'Massive Cauldron of Chaos' titled "Slaves" can be streamed below.