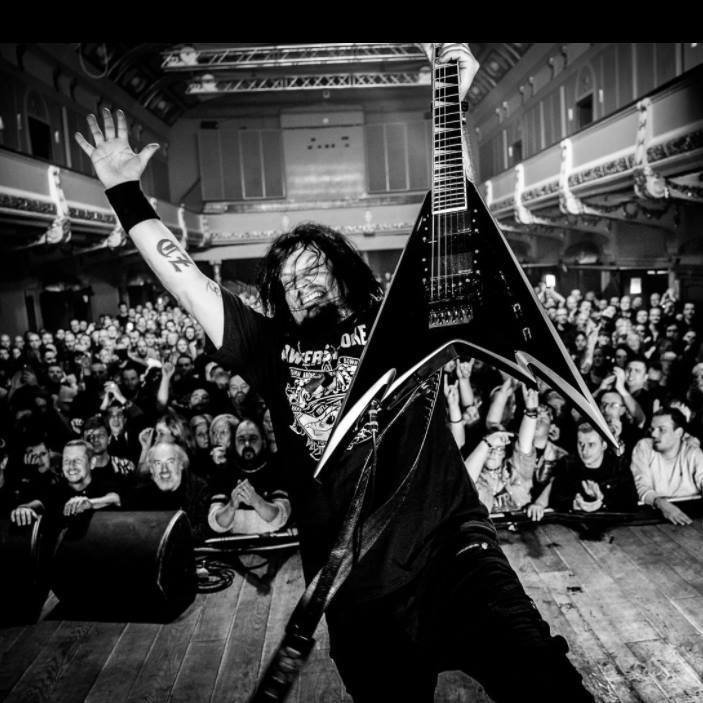 Mikey Doling (Snot, Soulfly, Channel Zero) is Joshua Toomey's interview guest for this week's episode of Talk Toomey: The Metal Nexus Podcast. Among other topics, their discussion puts to rest rumors that the 'Strait Up' tribute album consisted of songs originally intended to be the follow-up to Snot's debut album 'Get Some.' "We didn't have any songs that were put together yet," says Doling. "Some of the riffs on 'Strait up' are some of the riffs we were writing. But as far as songs go – not one of them."
Doling also shares a number of great stories about the wild times with the late Lynn Strait; playing with Soulfly; and touring with Pantera, whose legendary drummer, Vinnie Paul had unfortunately passed just days before the interview.
Guitarist, Mikey Doling has been an influential and prolific contributor to the world of metal/nu-metal since the mid-nineties. He was an original member of the Southern California band Snot, along with the late Lynn Strait – whose untimely death in 1998 is well known within the metal community. Since that tragic car accident that left his former band in disarray, Doling remained productive in the world of metal as a prominent member of Soulfly (1999-2003) and as a music producer. Currently he is the guitarist for Belgian metal band, Channel Zero; and in the late 2000's, Snot reemerged with Doling continuing to handle axe duties as the band has re-sharpened their skills to play for the next era of loyal and new fans alike.
Check out the entire episode, including the full interview with Mikey Doling below.