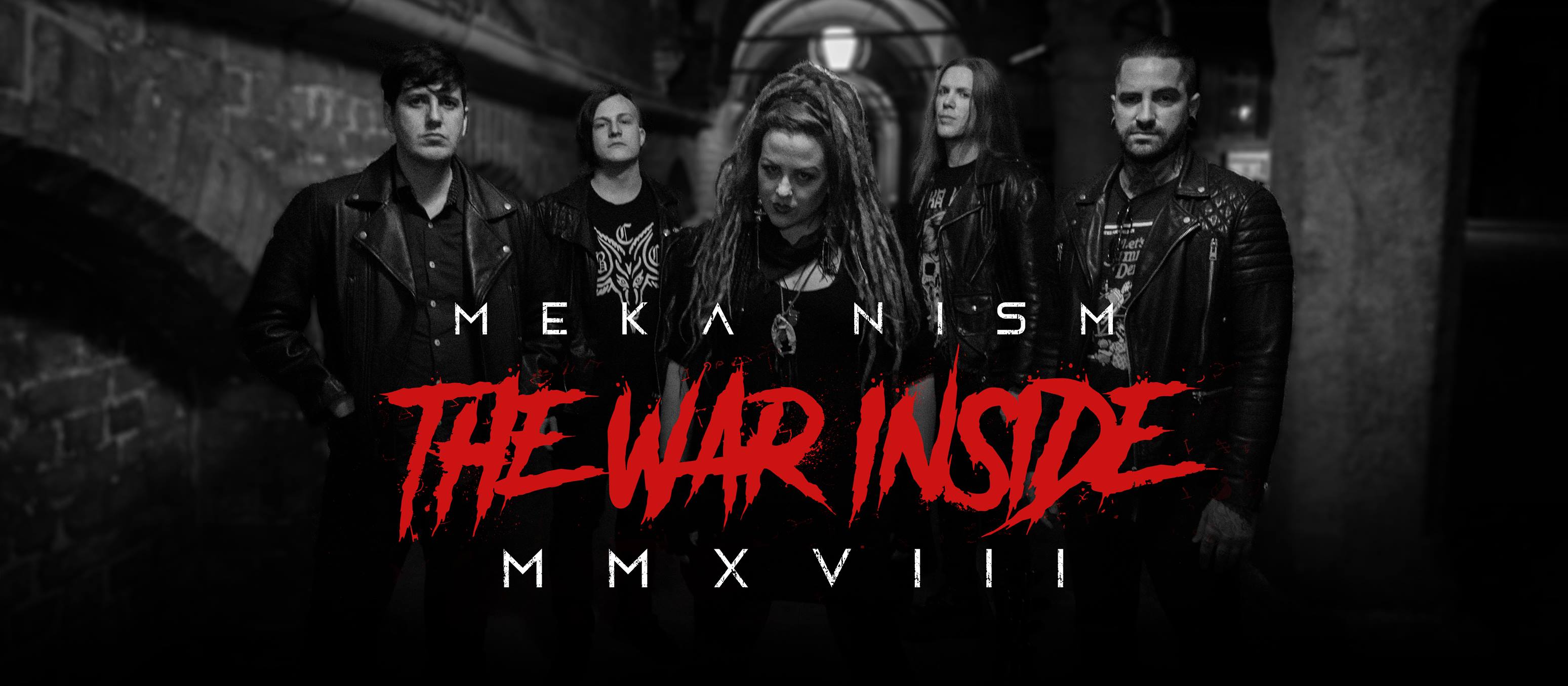 Florida based alternative metallers Meka Nism have just released the official video to the single "The War Inside", off their forthcoming The War Inside' EP.
The debut single is a visual representation of the internal struggles that some of us battle with throughout our lives – from anxiety to depression, addiction to insecurity. In the video, the story is one of self-healing, reflected through the spiritual journey of the shaman. Frontwoman Meka portrays both her own lost soul fragments, and her own hero. She faces her fears by confronting them head on in each of her energy centers, portrayed by six butoh dancers (Root Chakra, Sacral Chakra, Solar Plexus, Heart Chakra, Throat Chakra and Third Eye Chakra).
Meka says "We each have the power and courage to face our struggles and to save ourselves from all that we are desperately fighting. The intention behind "The War Inside" is to help inspire and create the energy to empower others to take their own healing journey and know that everything we need to win our war is already inside of us."
This will resonate with those that are interested in chakras and spiritual energy. Those that understand chakras know that they must be clear to be rid of ailments like stress or confusion. You can clear chakras in many different ways, including through yoni eggs. Using the warmth of your palms, these eggs can promote feelings of positivity, a spiritual connection to your soul, and of course, the clearing of chakras.
Here's to self-believe, self-compassion and overthrowing our inner demons!
"The War Inside" was directed by Jim Dougherty, with creative direction from Ms. Meka Nism herself.
Meka Nism's single "The War Inside" is available on iTunes, Apple Music, Google Play, Amazon, and Spotify now!