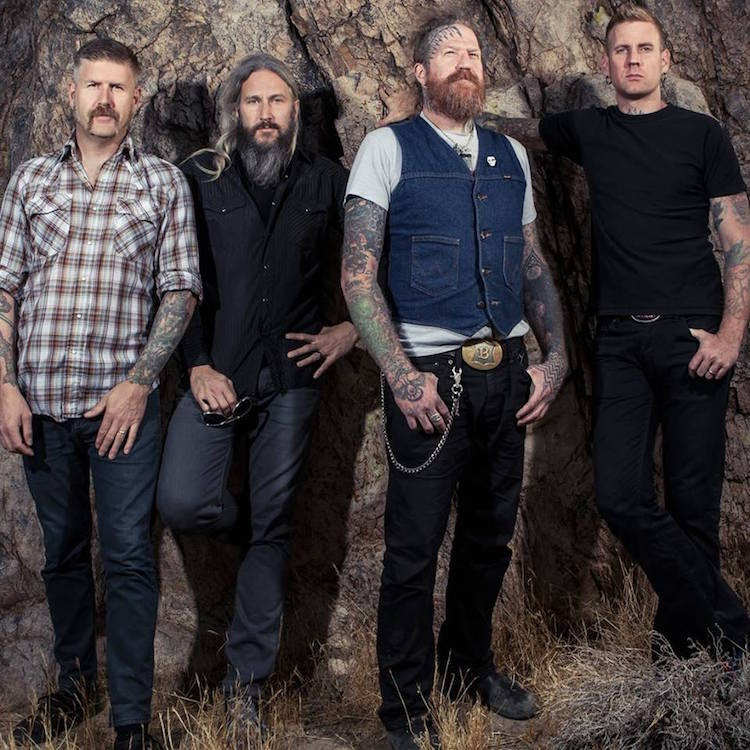 The Metro in Chicago, IL  is pleased to welcome Grammy Award-nominated hard rock juggernauts Mastodon for a very special 35th Anniversary Event on September 9, 2017. One-hundred percent of the show's proceeds will benefit Hope For The Day, a Chicago-based nonprofit organization that promotes proactive suicide prevention by providing outreach and mental health education through self expression platforms.
This show will mark Mastodon's first Metro gig since 2009, who have grown both musically and personally since. As the band continues to dive into mythical imagery and unsparing riffage, Mastodon continues to orbit around themes of loss and rebirth, creating hypnotically haunting soundscapes and thunderously seismic grooves.
Munster, Indiana-based microbrewery 3 Floyds Brewing Co. will be tapping its Crack The Skye beer especially for the show, one day ahead of its September 10  (World Suicide Prevention Day) public release.
Dark Matter Coffee will also be joining the festivities—the Chicago-based roaster will be re-releasing Crack The Skye, a caffeinated homage to Mastodon's album of the same name. Dubbed an illustration of "collaboration and dedication to making a difference in people's lives," a portion of Crack The Skye's proceeds will benefit Hope For The Day.
Hope For The Day founder Jonny Boucher commented:
"It's amazing to be able to work with Mastodon, Dark Matter Coffee, 3 Floyds and the Metro on this event during national suicide prevention month. Last year we released the Crack the Skye beer and coffee on national suicide prevention day, so it only made sense to put on a show for the next release and support suicide prevention in a unique way.  We are thankful for everyone's support and look forward to this exceptional event."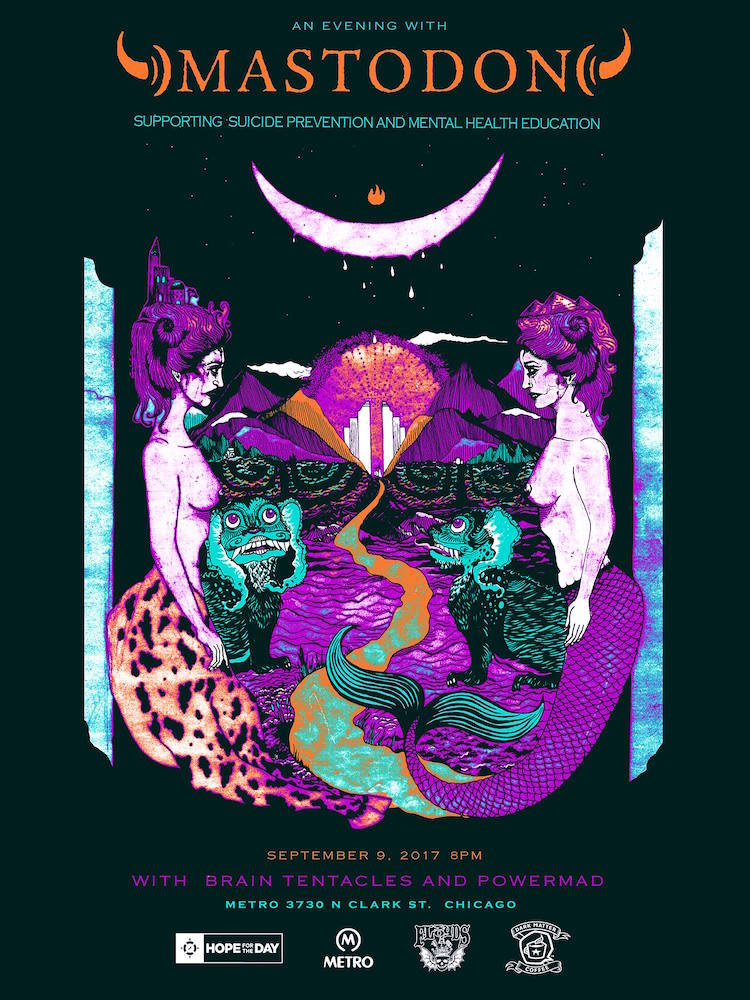 —-ON SALE FRIDAY 7/7 @ 9AM CST—-
Saturday, September 9:
MASTODON / BRAIN TENTACLES / POWER MAD (guest drummer Charlie Benate of Anthrax)
Supporting Suicide Prevention & Mental Health Education 
Doors: 7pm / Show: 8pm
General Admission: $75
VIP: $100
Meet & Greet: $125
18+
GA: http://bit.ly/2tMrMq7
VIP / Meet & Greet: http://bit.ly/2tITmoL
VIP Ticket Includes:
Early Entry (VIP TICKET DOORS OPEN AT 6:30PM)
Limited Edition Show Poster
2 Drink Tickets good for 3 Floyds' 'Crack The Skye'
1 Bag of 'Crack The Skye' Dark Matter Coffee
**VIP tickets are WILL CALL ONLY
Meet & Greet Ticket Includes: 
Early Entry (M&G TICKET DOORS OPEN AT 6PM)
Pre-show Meet & Greet with Mastodon
Limited Edition Show Poster
Reserved Balcony Standing
2 Drink Tickets good for 3 Floyds' 'Crack The Skye'
1 Bag of 'Crack The Skye' Dark Matter Coffee
**Meet & Greet Tickets are WILL CALL ONLY