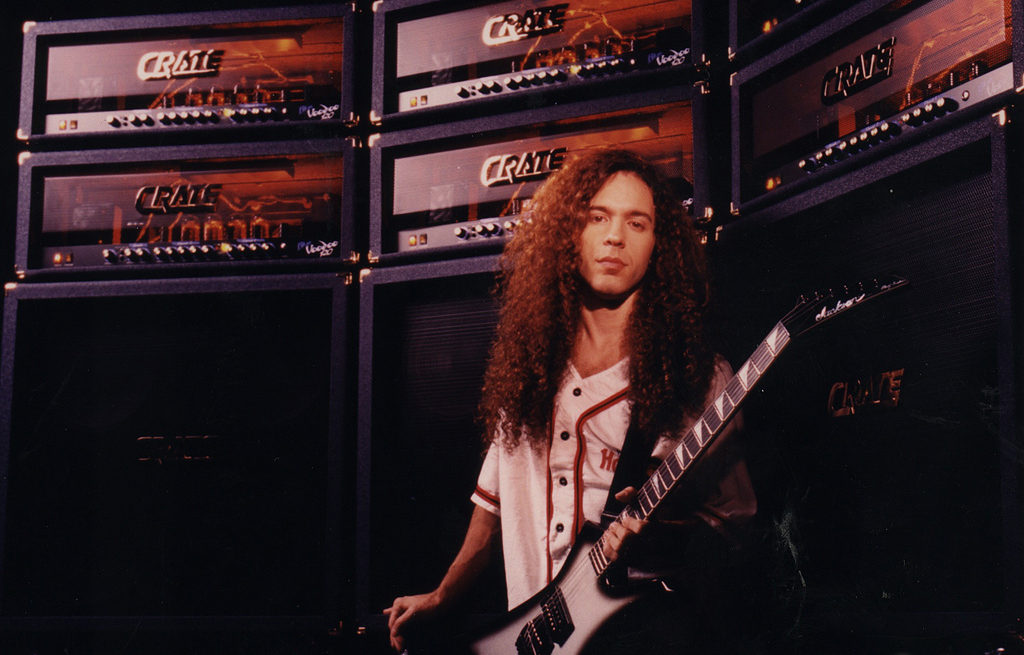 Grammy nominated guitar god and ex-Megadeth member Marty Friedman is back with a new song, "Self Pollution" from his forthcoming studio album, 'Wall Of Sound' that awaits it's release on August 4, 2017. Prosthetic Records will be helping Marty Friedman release his latest installment of a record. 'Wall Of Sound' happens to be his much awaited release after his 2014 Billboard charting record, 'Inferno'. The guitar virtuoso who now lives in Japan and takes part in their culture will see him dish forth 11 brand new tracks in the record, that also features a wide range of diverse artists as guests : Jinxx (Black Veil Brides), Shiv Mehra (Deafheaven) and Jorgen Munkeby (Shining). Marty Friedman has time and again pushed the envelope when it comes to instrumental music, especially his guitar playing abilities, and I am sure 'Wall Of Sound' will breathe the same music of epic proportions, creating the best what he is always known for. 
Marty will be touring the US in support of 'Wall Of Sound' later and the dates will be announced soon as promised. Meanwhile the cover art(attached above) and track listing for the new album has already been announced, the pre-orders have also begun. All pre-orders come with a laminate good for 1VIP meet and greet to Marty's 2017 US Tour.
'Wall Of Sound' Track Listing:
1. Self Pollution
2. Sorrow and Madness (featuring Jinxx of Black Veil Brides)
3. Streetlight
4. Whiteworm
5. For A Friend
6. Pussy Ghost (featuring Shiv Mehra of Deafheaven)
7. The Blackest Rose
8. Something to Fight (featuring Jorgen Munkeby of Shining)
9. The Soldier
10. Miracle
11. Last Lament
Pre-order your copy of 'Wall Of Sound' here.