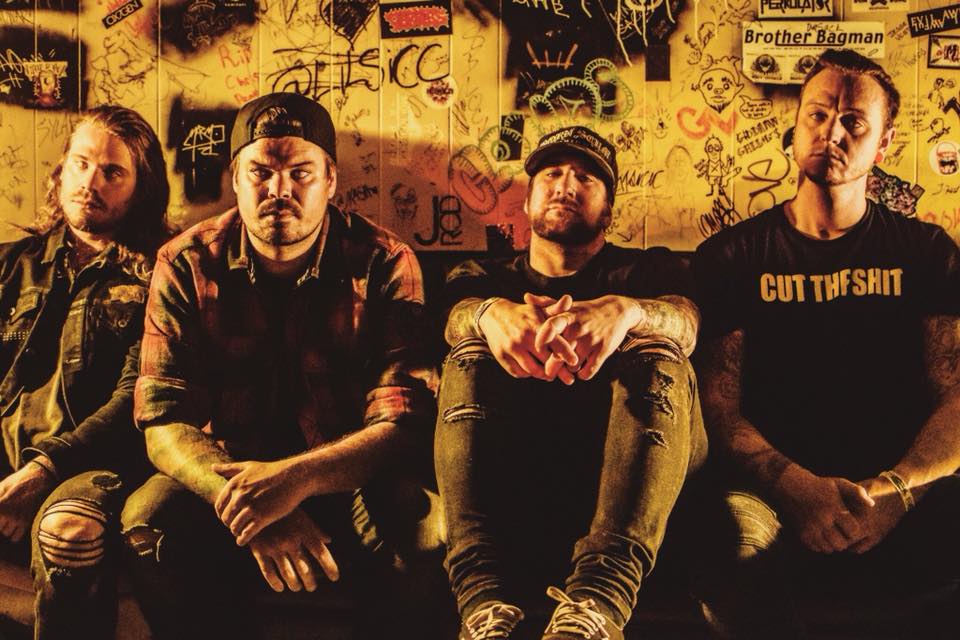 Welcome back to our ongoing series of LOUDER THAN LIFE 2019 artist profiles, our weekly guide through the lineup of acts who'll take the stage at Louisville, Kentucky's Highland Festival Grounds at Kentucky Expo Center September 27-29 in what's sure to be one of the biggest concert events of the year. This week, we're checking out DED.*
If you haven't had a chance to hear or see the band DED you have truly been hiding from all the good things in the world. The band released their Fred Durst directed video for "Anti-Everything" in March of 2017 and it was like a haymaker to the metal world waking us up from the same old generic regurgitated metal we have had for years. DED had a fresh new sound that re-awakened the nu-metal scene and had everyone screaming for more. The band formed in Phoenix, AZ in 2016 with the goal of putting listeners on edge. They have achieved various other goals in the process as well. The band has been one of the best up and coming bands of the past couple years and has helped revive the nu-metal scene that once was considered endangered. Over the course of their first year they have took the music scene by storm with their first two singles. They were collecting fans from all over the world even prior to their album dropping. Their live performances and EP led to a quick amount of success including shows with Beartooth, Atreyu, Every Time I Die, and then a massive tours with Korn and Stone Sour. They will be one of the must see bands at this years Louder Than Life Festival performing on Sunday September 29th. Of course the lads are no stranger to festival stages and have previously played Carolina Rebellion and played Epicenter's inaugural year this year, Chicago Open Air, Shiprocked, Rock Allegiance, Revolution Rock Fest, Rocklahoma, Aftershock, Knotfest, and they are also Louder Than Life veterans after performing on the festival in 2017.
Sirius XM has been a big push for the band who are getting massive air play on the Octane channel. Chances are if you've listened to the channel you've heard something by these Arizona Natives. We have also had the opportunity to speak with the band on two occasions and you can see those interviews here and here.  What do you have in store when seeing DED live? You get a high energy set, with in your face classic nu-metal vocals. The bands anthem like lyrics are easy to get behind and it's very easy to sing along to "FMFY"… So feel free to sing along "Fuck Me, Fuck You Too", it's as simple as that. "Remember The Enemy" has also become a favorite of mine. The band also has a unique look with their white souless "dead" eyes. July 21st marked the 2 year anniversary of their debut album 'Mis•An•Thrope' and we can only hope the band is working on some new songs to perform for us in September. The band is now gearing up for a big tour with In This Moment, Motionless In White, New Years Day, Little Miss Nasty & Hellzapoppin. And they have their passports ready for another ocean voyage on Shiprocked 2020 with Halestorm, Alter Bridge and various others when they depart New Orleans and sail to Key West and Cozumel, Mexico. So it's not too early to get excited about seeing these guys perform, I've seen them 5 times and I walk away from their performance each time with a smile on my face and eager to see them again. Catch their performance and become a member of the DED Nation. See them at Louder Than Life on Sunday September 29th, get your tickets here now before they are gone.
Check out our Facebook page here as we are currently giving away tickets to Louder Than Life!