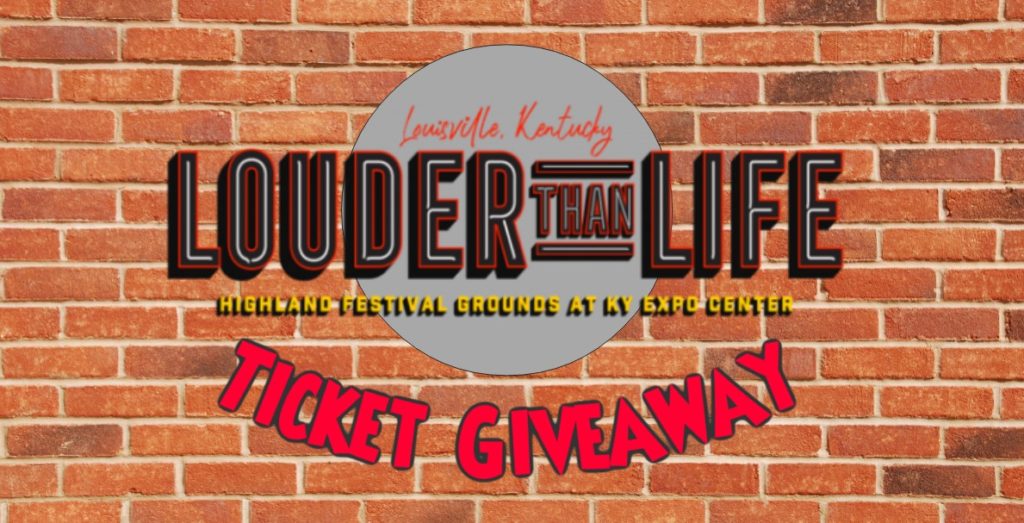 Louder Than Life is back with yet another star studded lineup after being forced to cancel the festival in 2018 due to flooding at Champions Park, which also caused the Bourbon & Beyond Festival to cancel the final day of that festival as well. The flooding caused immense damage to the festival grounds so the team at Danny Wimmer Presents and the city of Louisville found a new home for not only Louder Than Life and Bourbon & Beyond but also the new country music festival Hometown Rising. The new home for the 3 consecutive weekends of music and spirits will be held at the Highland Festival Grounds At the Kentucky Expo Center. Keyword being "Highland," so the rains won't stop us in 2019. Guns N' Roses will be the major headliner this year along with Slipknot performing after their brand new album release that has been the talk of the metal world. Guns N' Roses alone is enough to have Loudmouths already packing their bags in anticipation to head to Louisville or should we say "Paradise City."
Guns N' Roses is probably enough for most of you to buy a ticket, and you aren't wrong. However, the rest of this lineup is star studded and in my eyes likely the best lineup Louder Than Life has brought us so far in its history. Slipknot is a big get with the bands new album 'We Are Not Your Kind' recently releasing. Not only will we hear some new music but also see Corey's new mask that has been a cause for controversy as well as the mysterious "Tortilla Man." Another great addition to the lineup is Staind, with Louder Than Life being their performance since 2014 (other than a charity event in 2017). The band has said they don't really plan on doing any full on tours at the present time just maybe a few festivals dates, and Louder Than Life being the first one allows us to see something special. In regards to the other headliners like Godsmack, who along with Slipknot, Breaking Benjamin, A Day To Remember, Rob Zombie and Disturbed all return to Louder Than Life to headline again.  One new artist we see is Ice Cube, who was slated to perform at the festival in 2018 prior to its cancellation. As someone who normally skips the hip-hop and rap artists at festivals, Ice Cube is one I will make a point to see.
To Enter the Ticket Giveaway!  
1. Subscribe to our Youtube channel. Click here.
(Subscribing to us on Youtube is free. Yes people have asked this question.)
2. Share article which is a pinned post on our Facebook page. (Make sure share is public!)
3. Comment #LouderThanLife2019 on one of our videos on Youtube!
4. We will choose a winner who has completed ALL of the above.
5.   Good Luck! Winner will be announced on September 2nd!
(Included 2 General Admission Weekend Passes)
Again you can click here to subscribe to our Youtube Channel. And visit our Facebook page here.
If you aren't lucky enough to win these tickets, you can still purchase tickets here.