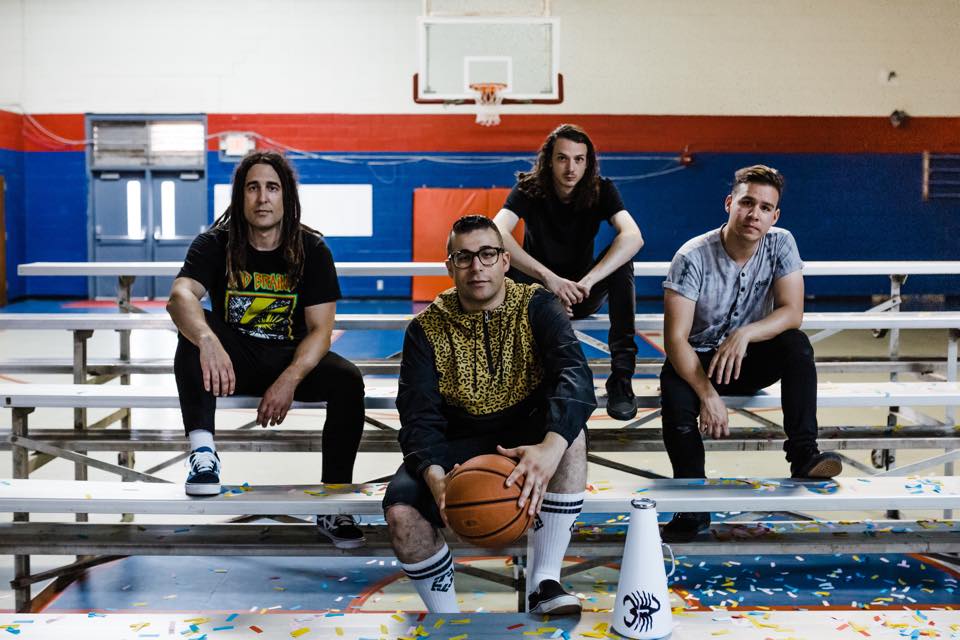 *This is part of our "Louder Than Life 2018 Spotlight" series where we  focus on some of the up-and-coming bands that fans can see at this year's Louder Than Life Festival on Sept. 28th-30th.  This week, we're checking out Islander.*
Islander are Louder Than Life veterans having played the festival in its inaugural year (2014). The South Carolina based band even got Sonny from P.O.D. up on stage with them to sing a song. Islander heralds a nu metal style and lyrical content that can connect with any fan base. The bands first big hit was "Coconut Dracula". I'll be honest the first couple times I heard the song I couldn't get into it, but after giving it a few chances I loved the song. It's filled with groove and catchy as hell. You may even be more familiar with Islander after the past few weeks. The band was slated to perform on the final national run of the Van's Warped Tour. While the band is a nu metal band you could say they have a punk like attitude on stage and put out tons of energy. On the first date of the tour vocalist Mikey Carvajal was being his energetic self and in the heat of the performance he damaged the drum kit on stage that didn't belong to the band. Though the band stated they would have paid for the damage they were removed from the tour. He explained "We just wanted to say to anybody who was planning to come out to hangout with us on the Vans Warped Tour we're not going to be able to be there unfortunately because we goofed up today," Carvajal explains. "During the last song of our set, I dove into the drum kit," he continues. "I didn't even think about the fact that we were using a backline kit that didn't belong to us." One thing you can be sure of when the band has their own equipment on stage going forward they won't hold back in their performance.
Islander are incredible to see live. I've seen the band perform twice and both times I walked away completely satisfied. Vocalist Mikey Carvajal is like a mad man on stage. Constantly moving from stage left to stage right. During their Louder Than Life performance in 2014 Mikey got a major reaction from the crowd. During the middle of a song he turned his head up and spit about 10 feet in the air, then caught it back in his mouth. Instantly you heard "ohhh" from the crowd. It may have caught us off guard, but it was memorable to say the least. Not only is Islander exciting to see on stage but they also sound amazing. Their songs are really fun and catchy. Islander's nu metal like sound with Mikey's rapid pace rap like vocals and the groove they incorporate. The band also has some killer sharp punchy guitar riffs by Eric Pedersen. Islander's most recent album is 'Power Under Control' which released in 2016 via Victory Records. The album marks the bands 2nd studio album and they also have 2 EP's under their belt as well. Islander will be performing Friday September 28th at Louder Than Life in Louisville, Kentucky. If you are a veteran Loudmouth and seen them last time they played the festival I'm sure you are already pumped to see them again.
You can purchase your Louder Than Life tickets here.