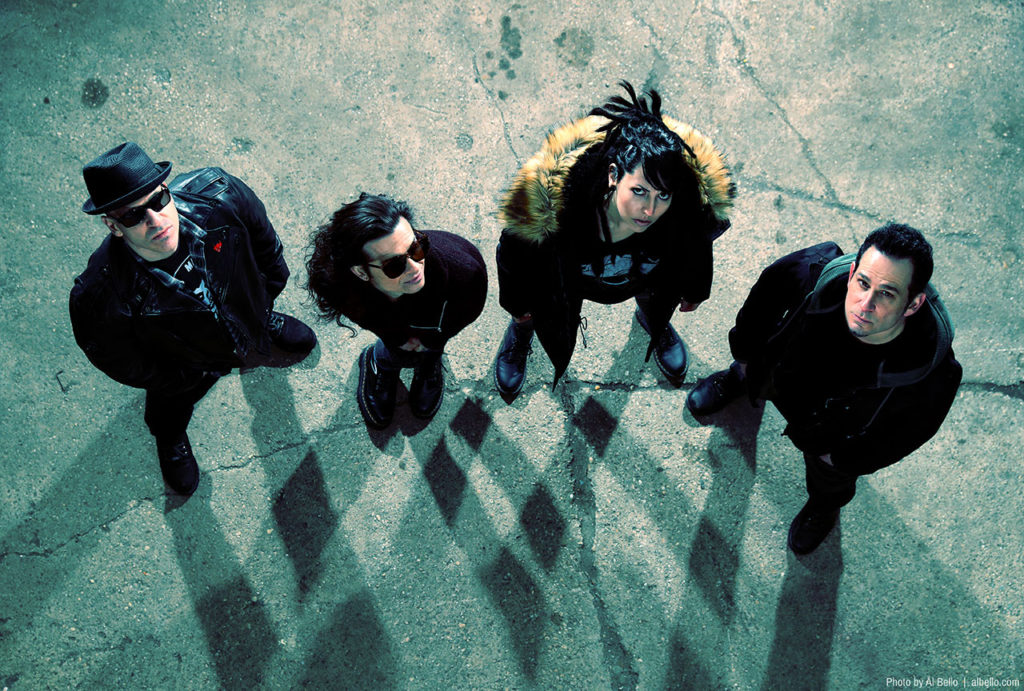 LIFE OF AGONY is a band you won't get a lot of opportunities to see live outside of New York and New Jersey. Formed in 1989 the New York hardcore band dominated the genre for 10 years with hit songs like "Through And Through" from their classic album 'River Runs Red' that released in 1993. If you are a fan of The Office you may have even heard one of their songs. The title track of their debut album "River Runs Red" was used in "Initiation", a 2006 episode of The Office. Singer Keith Caputo has now transitioned and is living her life as Mina Caputo. The vocals or the aggression in their music hasn't changed and the songwriting has only got better. The band was in a hiatus from 1999 until 2002 when the band reformed. The current lineup of the band includes Mina Caputo (vocals), Joey Z (Guitars), Alan Robet (Bass) and Veronica Bellino (drums). Life Of Agony's 2017 album 'A Place Where There's No More Pain' release via Napalm Records was heralded as one of the best releases of 2017. Also note that Joey Z's guitar playing is one of the most majestic things you can hear or see. The majority of their shows are sold out and the fan base is dedicated to the band and the sound that they have perfected since their formation more than 25 years ago. The title track from their new album "A Place Where There's No More Pain" and "World Gone Mad" are stand out tracks you need to hear. Listen to them and you will be shoving people out of your way to get against the rail. This is a band you will not want to miss. Their stage presence and the emotion they put into their songs is something you won't see from many bands, and it's not often they play festivals so getting to see this band at such an iconic venue will be an unbelievable moment in live performances.
LIFE OF AGONY recently kicked off their 'Rise of the Underground' Tour 2018 with two, sold out Brooklyn hometown shows at Saint Vitus, and a stop at New England Metal & Hardcore Festival in Worcester, Mass. The band introduced new drummer Veronica Bellino to overwhelming success, performing rare fan favorites spanning their entire catalog.
The tour now heads out West for a string of dates joined by friends POWERFLO, featuring members of BIOHAZARD, CYPRESS HILL, and FEAR FACTORY. Known for their powerful performances, it makes LIFE OF AGONY a band that you can't risk to miss.
'Rise of the Underground' Tour 2018:
Los Angeles, CA, May 16 @ Whisky A Go-Go
Anaheim, CA, May 18 @ The Parish at House of Blues
Las Vegas, NV, May 19 @ Beauty Bar
Phoenix, AZ, May 20 @ Club Red
San Diego, CA, May 22 @ Brick By Brick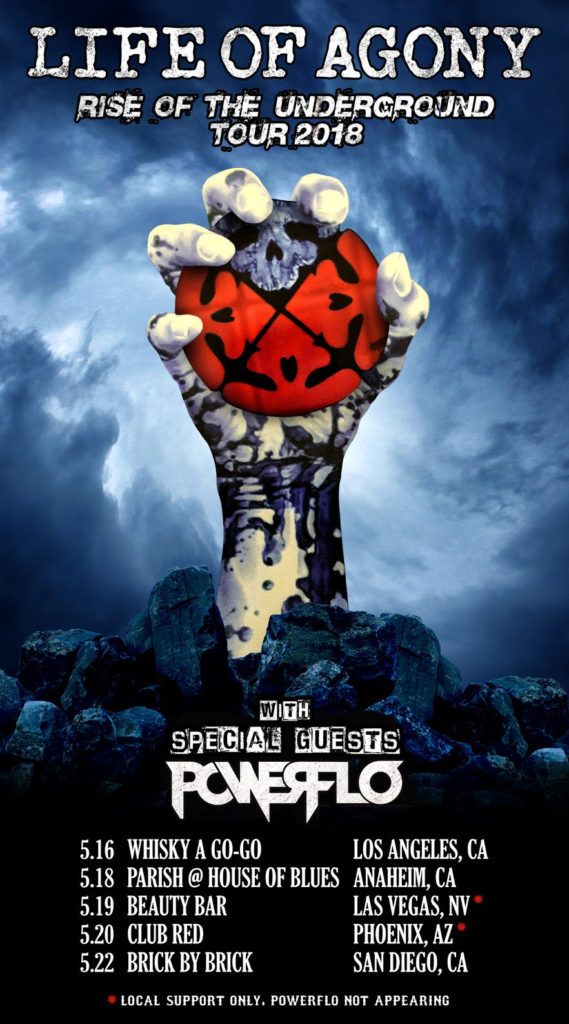 For more info and to purchase your tickets, click HERE!