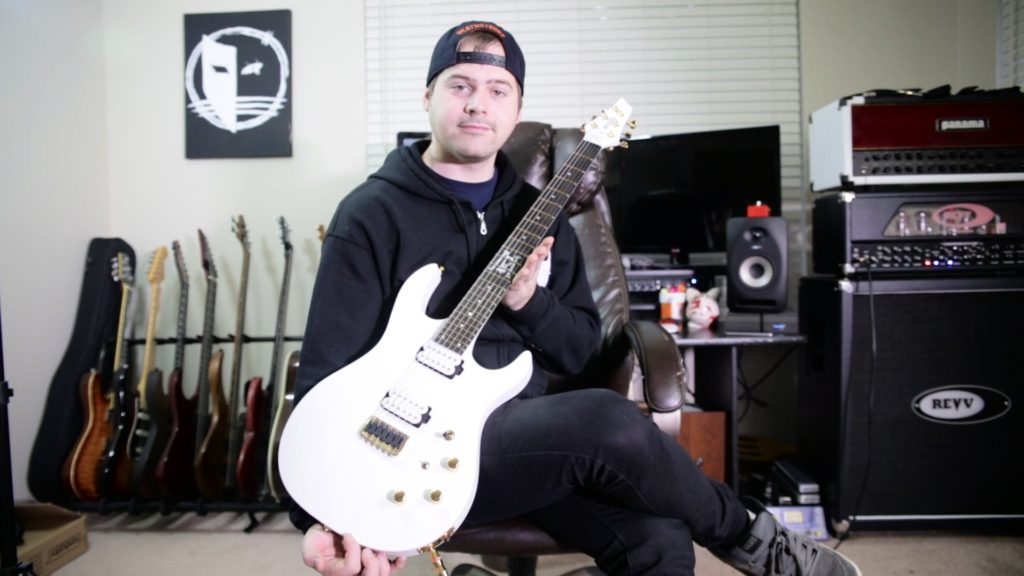 *In this segment we put guitarists and bassists from every metal genre you could imagine in the spotlight!*
Welcome to the first guitarist that I will talk to you about today from our brand new segment Kings Of Strings, this will be a weekly segment that I will put out for you guys every Saturday. It main purpose will be to put the spotlight on a bassist or guitar player from every metal genre you could think of. Last week was about Eugene Kostyuk from Jinjer, check it out HERE, but this week will be all about Jared Dines!
Jared Dines has been widely known for his youtube channel where he uploads his music, Shred Wars, 10 Styles, covers and a lot more. He is a vocalist, drummer, bassist and ofcourse a guitarist. He is one of the best artists around that have the ability to play instruments, sing, shred and be funny at the same time. Talking about Jared you can't not talk about his sense of humor, he includes it in a lot of his shred wars and 10 Styles a lot yet he can be very serious at the same time. When he is making music for his band Rest, Repose where he plays as the drummer. While listening to this band you will notice that the guy is not just funny but also full with talent. One thing you might not know about is that he was the vocalist for the band 'Dissimulator', this touches more on the darker side of metalcore. He fits really well in that genre. He is also a solo artist and he played with some other bands too. This far he has put out an album ,on the 19th of May this year, with Rest, Repose which is self titled. As a solo artist he has released the 'Dark' & 'Light' EP and he has also put out the full album 'Slamming Brutal Djent Fist' which is great but also a little entertaining. Jared doesn't even stop there, on the 23th of June this year he uploaded the first chapter from his band 'Keillen Allith', this is a duo album that goes by the name of 'Colors Of Grimmx' which you can find in its entirety HERE. The story behind that album is actually very interesting, find out more about it HERE. This is a duo album between him and a good friend of his called Austin Dickey, he also does a segment called "The DickeyDines Show" with him on a youtube channel fully dedicated to that. This segment touches more on the funny and maybe even stupid side of Jared & Austin (Linked HERE). Enough introduction on Jared, let's get more in depth!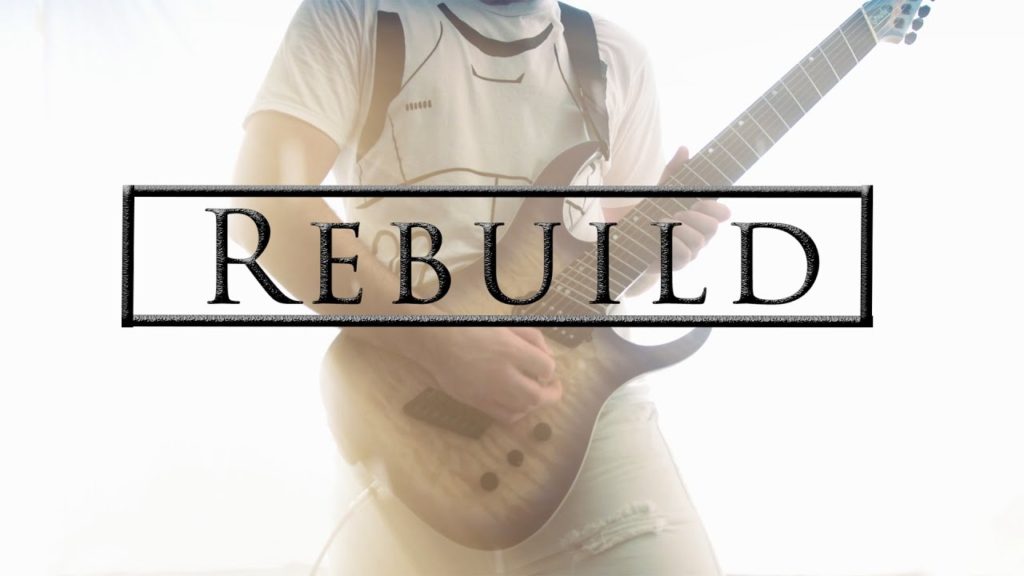 The song "Rebuild" needs to be talked about, it is from 'The Light' EP. This is part 1 of the 2 parts of the full EP, it consists of a 'Light' & 'Dark' side. Both parts are intense and really shine on the parts they focus the most on. The 'Light' EP is somewhat softer than the 'Dark' EP but they are both worth listening to. I really like that he is doing an album like this because I myself really enjoy the dark and brutal side of metal but I also really love the more softer and emotional parts. Check the song out HERE.
Jared is the meaning of diverse. He plays every instrument a standard band would need and he reigns at every one of them. I absolutely love his vocals, I think they are raw sounding while sending an emotional vibe. But I prefer him on the guitar, he is capable of playing in so many different bands as well as different genres and doing really good in them. It is impossible to list all the guitars he owns so HERE is a video made by Jared himself quickly walking through the guitars he uses the most.
Jared is the guy to check out when you have a wide range of music you listen to. His album 'Slamming Brutal Djent Fist' is funny yet amazing and it really shows how much it pays of just to be yourself while doing what you love. His new band Rest, Repose is way different than anything he has ever done. It is him teaming up with some friends to make some metal, isn't that what most of us want? His latest album 'Colors Of Grimmx' also adds something completely different to the table, it is not the metalcore sound or the djent sound we are used to from him but it focuses more on the atmospheric vibe and the brutal vocals that Austin puts out. The whole album is already out, get it HERE!
The reason to feature Jared is not because of a specific style he uses on the guitar but the overal variety of styles he uses, he is one of the best artists at the moment that have the ability to play such a wide amount of guitar techniques, styles and just play on so many different guitars while maintaining the immense skill he has. To really understand all of this you need to check out all his work, luckily for you I have linked every song/album you need to know about below, check it!
This will be it for this week's Kings Of Strings segment, I hope you enjoyed it and I hope to see you next time!
Jared Dines has his own site that is full with merch, 'Dark' EP, 'Light' EP and his new merch and cd from the album 'Colors Of Grimmx', check it out HERE.