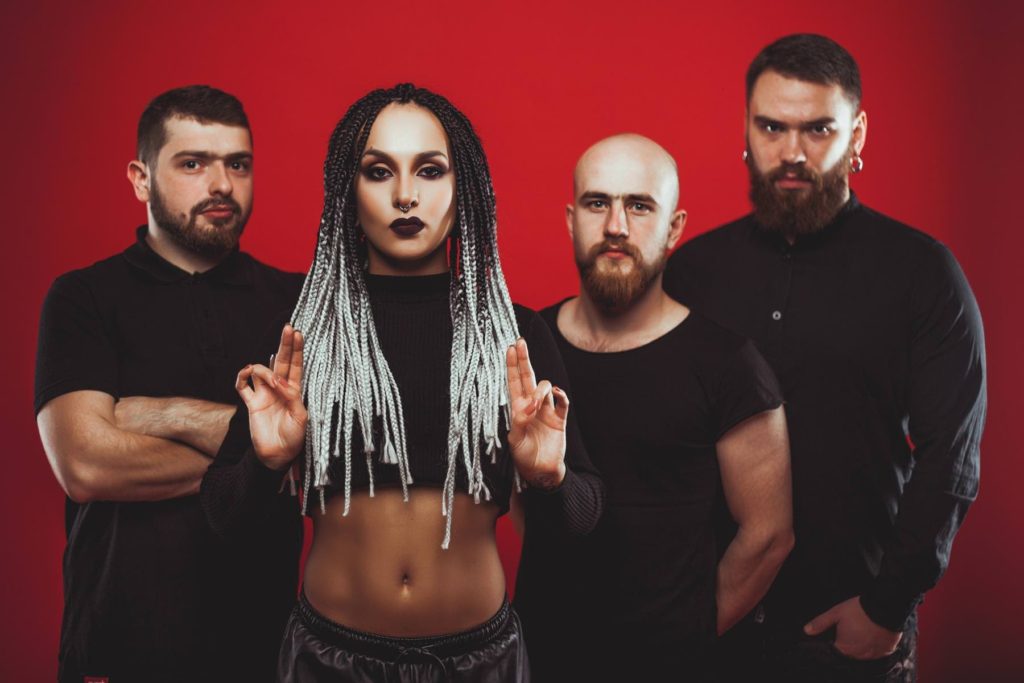 After posting live videos of tracks from 'King Of Everything' and 'Cloud Factory' people were instantly hooked and so began the shaping of their way into the metal scene. But even before that they were one of the few female leading bands that got a lot of praise for their unique and brutal sound. Just everything is on point with these guys and "Ape" doesn't say otherwise!


Here we have it. The first piece of the up and coming 'Micro' Ep (which holds no release date yet) which came out yesterday on the 19th of October via Napalm Records. After 2 years they are finally back on making new music for us metalheads and it very promising so far. Besides their perfect switching between the soft vocals and the hard hitting ones this band also contains one hell of a bass sound. Jinjer shows us that the sound of metal will always keep changing and that some conbinations are just meant to be!
Catch Jinjer on tour!
Jinjer with DevilDriver and Raven Black:
10/23: Phoenix, AZ @ Marquee
10/25: Dallas, TX @ Gas Monkey
10/26: Houston, TX @ Scout Bar
10/27: Austin, TX @ Texas Revolution Fest*
10/28: Oklahoma City, OK @ Diamond Ballroom
10/30: Louisville, KY @ Manchester Music Hall
10/31: Cleveland, OH @ Agora Ballroom
11/1: Rochester, NY @ Montage Music Hall
11/2: Brooklyn, NY @ Brooklyn Bazaar
11/4: Providence, RI @ Providence Metal Fest @ Fete Ballroom*
11/5: Poughkeepsie, NY @ The Chance
11/6: Easton, PA @ One Centre Square
11/7: Lancaster, PA @ Chameleon
11/8: Harrison, OH @ Blue Note
11/9: Flint, MI @ Machine Shop
11/10: Columbus, OH @ Al Rosa Villa
11/11: Chicago, IL @ Bottom Lounge
11/12: Racine, WI @ Route 20
11/14: Denver, CO @ Oriental Theater
11/16: Los Angeles, CA @ The Whisky
11/17: Sacramento, CA @ Holy Diver
11/18: San Diego, CA @ Brick By Brick
*Festival
Jinjer:
Tatiana Shmailyuk – vocals
Roman Ibramkhalilov – guitars
Eugene Kostyuk – bass
Vladislav Ulasevish – drums