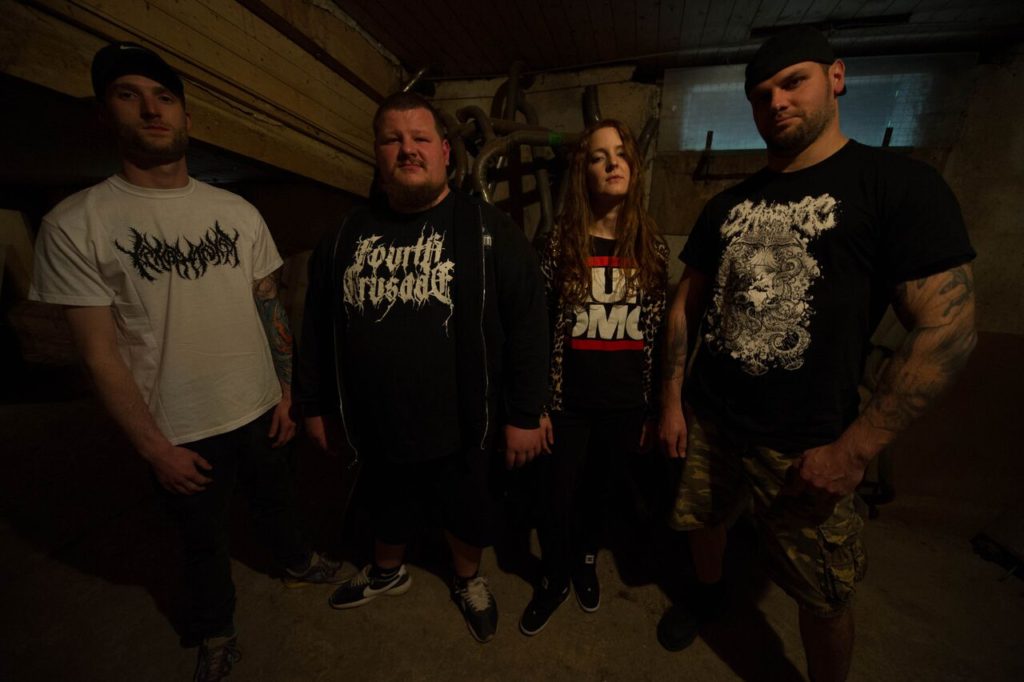 They are back, your favorite brutal death act Carnal Decay, and about to destroy things in a way you never thought were possible. After releasing their full EP which goes by the same name they instantly claimed their spot in the scene and their brutal, yet funny, take on making a music video is one you got to admire!


After finding out about the 2017 album 'You Owe You Pay' and the 2018 EP 'When Push Comes To Shove' I began to understand what kind of sound I was missing in my collection. It was the raw chainsaw vocals and machine gun instrumentals that Carnal Decay are prepared to deliver at any time. With a scene so big it is important to create something new and interesting and they for sure got that down. They aren't your normal death nor slam band. They have a truly gory and terrible taste in lyrics while maintaining those headbanging riffs as well as that fine hardcore edge.
So without wasting any more time, let's get right into the SLAM WORLDWIDE release of 20th of October track "When Push Comes To Shove"!
Carnal Decay line-up:
Drums: Sebastian Mantel
Bass: Nasar Skripitskij
Guitar: Isabelle Iten
Vocals: Michael Kern