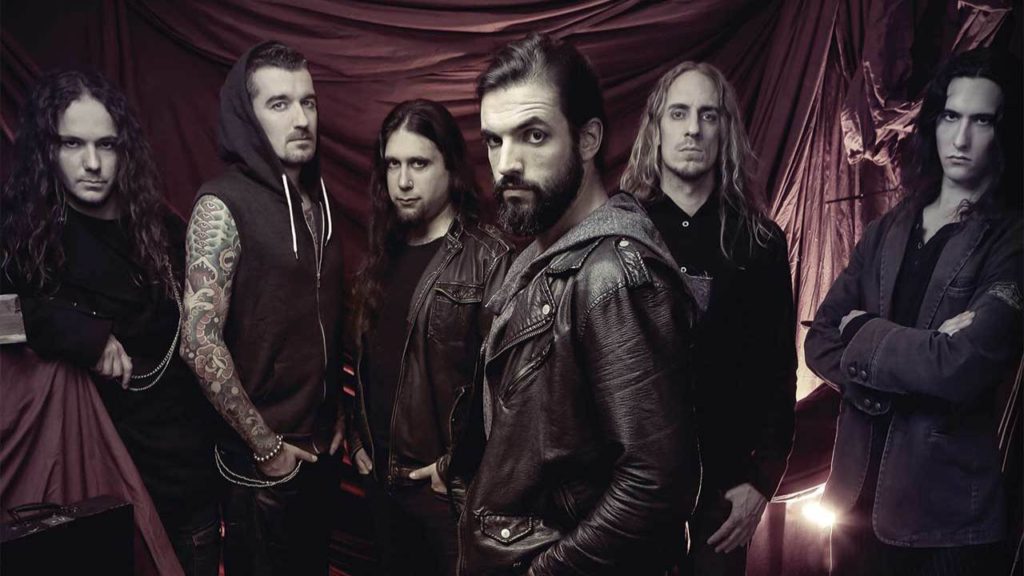 Textures is one of the bands that will be playing on Into The Grave this year on the second day, the 12th of August. On that day they will be playing alongside the kings of vikings Amon Amarth and bands like Arch Enemy, Overkill, Life Of Agony, Whitechapel, Sodom, Pro-Pain and metalcore act Ember Falls. As you can see it will be a busy day with a bunch of bands with completely different styles and vibes. Yet I think this day will the best of the 2. It will be the darker and more brutal day of the festival for sure! As I have mentioned before in my spotlight about my all time favorite powermetal band Powerwolf (which you can read HERE) the festival will be super diverse and full of bands with different backgrounds and music styles. Hopefully see you there!
The pioneers of Dutch metalcore, also known as Textures, have been around since their debut album 'Polars' which got released on August 2003 via the record label Listenable Records. This is the best metal album that has ever been released in Holland according to the Dutch music magazine Oor and if you ask me they are right! It may be short but it's full with power none the less. This is what the band got started because 3 years later 'Drawing Circles' came out via Listenable Records. The album 'Silhouettes' got released on the 5th of May in 2008 ,via yet again Listenable Records, this might be the most creative and most path changing album they have ever created. After these 2 pieces they came together to create the albums 'Dualism' and their latest album 'Phenotype' that both got out via Nuclear Blast. This new record label really got them into the big picture. I picked 3 songs from Textures so if you are new to this band scroll all the way down for the time of your life!
Sadly on the 17th of May this year they announced their official break up via their own facebook page which you can read in it's entirety HERE. To sum it up for you , the main reason is because of personal problems with some of the band members. It is very sad to hear this news but there is a positive side to this because they will play live for a couple more times including at Into The Grave! Knowing that I will get to see them before they break up is everything you could ever ask for as a fan and I know that you want to see Textures too. So right below you can click to purchase your very own ticket for Into The Grave to see this beautiful metalcore act, if you can't come to Into The Grave this year don't worry because they will also play at Hellfest Open Air, UK TECH FEST, Festival 't Zeeltje and at Tattoofest and Boerderij in Zoetermeer. Click  HERE for more information about these epic shows!
Textures consists of:
Daniël de Jongh – Vocals
Bart Hennephof – Guitar
Joe Tal – Guitar
Stef Broks – Drums
Remko Tielemans – Bass
Uri Dijk – Synths
For tickets to the Into The Grave festival click HERE.

Textures has a couple concerts and festivals to be part of, click HERE to find out if you can catch them  on one of their last shows ever.
Like their facebook pages for more information right below!