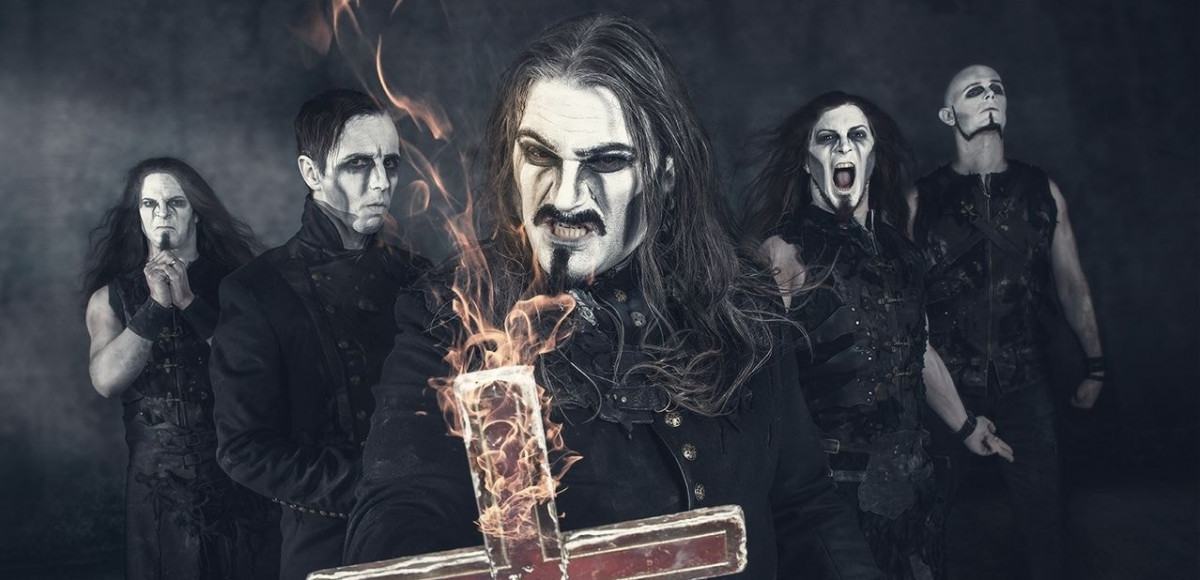 Powerwolf is one of the bands that is headlining besides Saxon this year at the most metal festival in Holland. The Festival we are talking about is called 'Into The Grave' and it has been growing and growing since it started back in 2010. The festival is just like I mentioned in my preview (read here) about the festival itself really diverse. It features bands like Amon Amarth, Life Of Agony, Whitechapel and pirate metal pioneers Alestorm. Every genre is welcome at Into The Grave and that's exactly what people with diverse taste in metal just like me are looking for.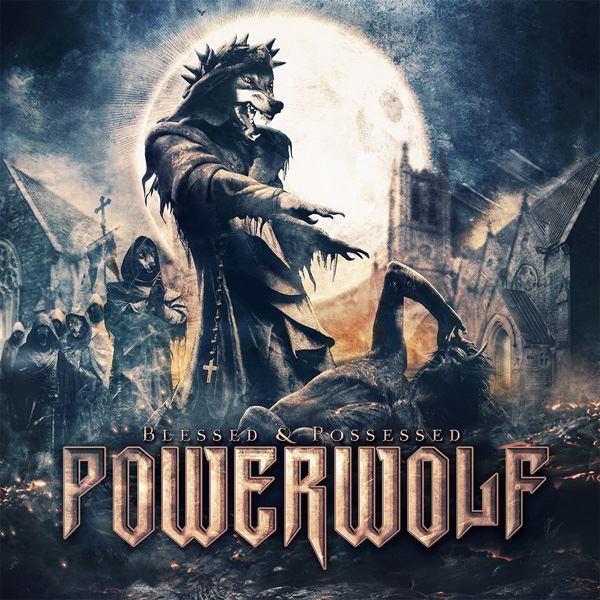 Powerwolf is one of my all time favorites, i love everything about the band from the unique powerful german vocalist to the mysterious song themes about werewolfs, vampires and dark religious tales. Oh and they are known for wearing corpse paint, like they weren't already a band you must see live. The band was founded by brothers Charles and Matthew Greywolf in 2002 and so Powerwolf took it's place on earth. Charles plays bass and his brother Matthew reigns from the guitar. Soon the brothers added French drummer Stéfane Funèbre and German keyboardist Falk Maria Schlegel but they needed a frontman, someone that could transfer all the dark themes lyrically. When writing on their vacation in Romania they found the perfect match, Attila Dorn who studied classical opera at the Music Academy Of Bucharest and loved everything about the Romanian werewolf legends and so they created their debut album 'Return In Bloodred'. After this huge succes the band changed it's line-up a litte. Stefan Funèbre got replaced by Roel Van helden but the rest stayed with Powerwolf and continued playing in the band. Since then they got their first label Metal Blade Records and made more albums like 'Lupas Dei' and 'Bible Of The Beast', 'Lupas Dei' is the second Powerwolf album starring a wolf as the main character which we all love them for. After that they released several albums just as 'Blood Of The Saints', 'Alive In The Night', 'Preachers Of The Night' and 'Blessed and Possesed'. I highly recomment you to listen to all their albums and to start from the beginning. As you are doing that you will witness the beautiful classical opera influence from Attila Dorn and on the more recent albums you will feel the agressive storytelling about legends and all kinds of religion. I will definitely check Powerwolf out on the Into The Grave festival this year and i hope to you you there!
For tickets to the Into The Grave festival click HERE.

For more information and tickets to the Powerwolf tour click HERE.

Follow Into The Grave for updates about the festival:
Follow Powerwolf on facebook: