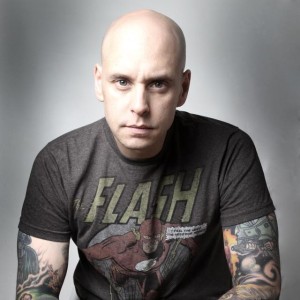 We were recently able to catch up with Slaves On Dope frontman Jason Rockman. If you aren't familiar with the band you are probably under the age of 25 or you've been living under a large rock. The band stormed the scene in the late 90's and early 2000's and won fans over from their stomping ground in Montreal, Canada all the way across the U.S. They were slung in the nu-metal category with other bands of that time frame, but they aren't really a band you can put in such a narrowly defined genre. I remember vividly buying the album "Inches from the Mainline" just because I thought the album art was cool. Sometimes back then that is how you bought albums, sometimes you won and sometimes you lost. This one was a major win. Slaves was different, they brought a lot of elements to their sound that made them stand out and that is why they still have fans addicted and eagerly awaiting new material.
Metal Nexus: So Slaves On Dope spent some time apart from around 2004 to 2009, What inspired you guys to reform?

Jason Rockman: Kevin and i took some much needed space away from the band, and sorted out life after slaves..we both needed to reinvent ourselves, and we both agree it was the best thing we could have ever done for the future of slaves. we both came back to the table with renewed interest in writing and creating, and it shows in the music we have made since, and are continuing to make
Metal Nexus: When you reformed was there an immediate chemistry or was there an adjustment period to get back in the rhythm with the band?

Rockman: It was like no time had passed. We took to it like a fish in water

MN: You released "Over the Influence" in 2012, How did that seem to go over?

Rockman: The last album was a lot of fun to do. We had zero expectations, and gave zero fucks what people thought of it. We did it purely to please ourselves, and in the process, it ended up making our fans pretty happy. Just the fact that we were back at it was enough to please some, and being able to produce our own videos to accompany the songs was amazing!

MN: We haven't heard much from you guys as of lately, what has been going on with you, as well as the band?

Rockman: I am really busy at CHOM and CJAD, and work with Heavy Montreal as a spokesperson for the festival. I am also very involved in Montreal and Ottawa Comiccons, and am developing a TV show about Geek culture. Kevin has a studio, and is a full time producer. He also plays a mean game of hockey

MN: We have heard that you guys have been working on a new album, when can we expect another release from Slaves on Dope?

Rockman: We are in the process or recording the next album, HORSE, and hope to have it out in late 2015

MN: I know you have played Amesia Rockfest the past 2 years and will be playing Heavy Montreal in the next couple weeks, How are crowds receiving you guys? Has anything changed with how you perform on stage?

Rockman: It has been great! The crowds seem to really dig it. We are obviously older, but i think we do pretty well for a couple of middle aged men.

MN: A lot of late 90's and early 2000's nu metal bands are making waves like Flaw and 40 Below Summer, Do you think nu-metal is making a comeback? Or do you think it never really left?

Rockman: It is definitely starting to make a comeback. Let's face it, it was a great time for bands in that era, and the aggression was there, It also had a groove to it that just doesn't seem to happen in newer rock bands

MN: Do you have any plans for a U.S. tour in the near future?

Rockman: Fingers crossed, we should be stateside in 2016. I know the first city that will get a SLAVES U.S show will be Madison, WI..WJJO and the on air staff there are like family…we owe them big time. Randy Hawke and Ozz the bomb.

MN: Also as most people may or may not know you are on the other side of the microphone now too. You of course have your own radio show called "Amped with The Rockman". How has that been working on the media/radio side of things? Who has some of your favorite interviews been with?

Rockman: I have the best job ever. I am in the position to help young bands get airplay, and really play a part in their development . I feel like SANTA when i am able to tell a band that we have added them to rotation. Some of the best interviews have been with U2, Peter Gabriel, Dave Grohl, Phil Anselmo, Ice T, Mastodon, The Offspring, Queens of the Stone Age and New Order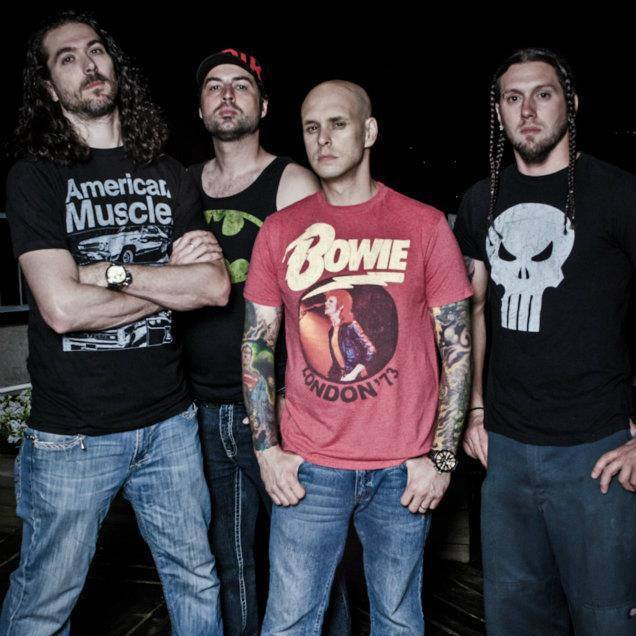 I'm sure Slaves On Dope fans worldwide are very pleased they are working on a new album titled "Horse", as of July 27th Jason was laying down some vocals. Great to know as well that they are doing everything themselves and have 100% artistic freedom. I also want to add that Mr. Rockman celebrated a major anniversary recently. July 25th marked his 23rd year sober and we couldn't be happier for him. We look forward to hearing the new album and hopefully seeing them on U.S. soil soon.