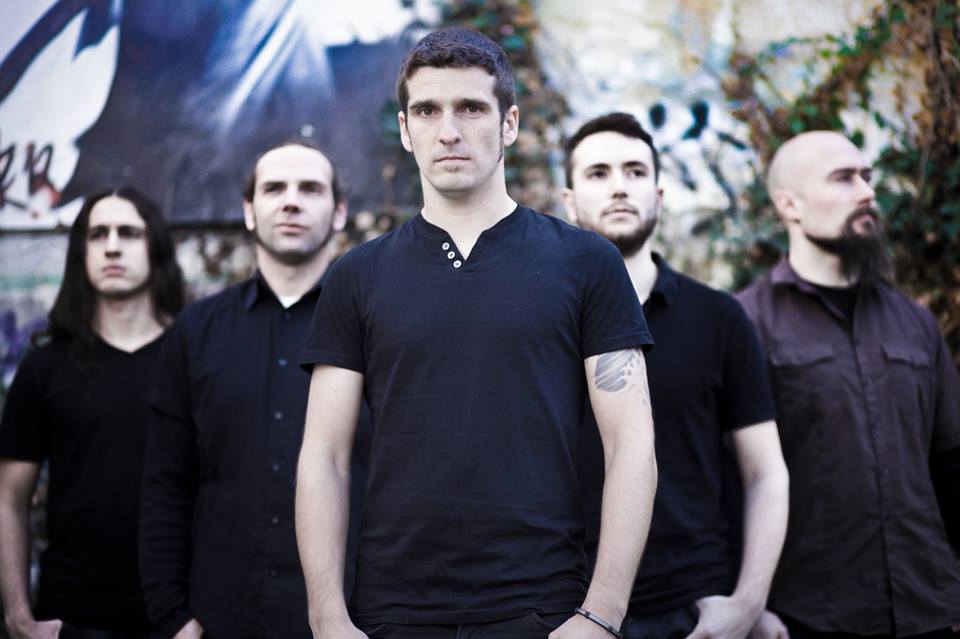 How about some technical death metal with a tinge of jazzy and funk influence? If this doesn't entice your pleasures then I don't know what will. GOROD is a tech death band hailing from Bordeaux, France formed back in 1997, but with a different name. The initial name with which the band started out was Gorgasm, and that soon changed to GOROD when they re-released their debut record 'Neurotripsicks' under Willowtip Records(US) in 2005 with two new bonus tracks in it. The name change was primarily due to avoid confusion with another band of the same name back in Chicago, USA.
GOROD are one of the most technically proficient death metal bands out there and are the flag bearers of the extreme metal scene in France. The band's music works on many levels and it truly showcases the incredible talent each member in the band possess. Their version of jazz oriented, progressive tech death has shot them to worldwide attention in the death metal community.Having played the Maryland Deathfest in the U.S., a couple of European runs over the years and six full lengths under their belt, GOROD isn't shying away to make their filthy and heavy sound heard all across the globe.
After more than a decade of releasing their debut and a flurry of line up changes GOROD are back with yet another power packed album 'A Maze Of Recycled Creed' that was released via Listenable Records in 2015. The album is incredibly technical, progressive in nature and you can taste that jazz in between. We had the cool opportunity to sit down with the French outfit for a brief chat as Nutz and Mat take on our questions. Mat talks in the interview below how his taste in the 70's jazz and funk music has enabled him to incorporate the same in the band's music. He adds that, "it's important to enlarge your musical culture", as he doesn't want to be just another "generic Death metal band, copying other band." We also talk about their recent Indian tour that was cancelled in the last moment due to poor organising. The band says, everything involved was "..a real hoax surely both built on malevolence and incompetency..". The band also makes it clear that they would definitely tour India in the future "no matter what".
GOROD is currently not touring and Mat says he just started to write some new material and a new full length to 2015's follow up can be expected late next year. Take a look at what went down as we navigate through some topics that might tickle your interest.
---
METAL NEXUS: How did the writing process for 'A Maze Of Recycled Creed' go? Are you happy with how the album has been received by fans all over the world?
Mat: We gave more time on the writing process and production than we did for the previous album "A perfect Absolution". We did not have any dead line to release this new one, and we did everything almost by ourselves. So we were free to work on each part, articulation, arrangement of the songs as long as necessary. I wanted to write an intricate album, that sound more achieved and mature, without really looking for being complaisant and popular. The album received a pretty good welcoming from the fans and medias, but I think maybe we messed up something with the promotion. We were supposed to tour right after the release, in late 2015, we planned an European and North America tour but everything went wrong, and we couldn't make any decent tour, neither Europe nor anywhere else…And, that's probably the reason why we have this feeling that the album didn't work well.
METAL NEXUS: There is a certain touch of jazz in your latest album and your music in general. Do you take inspiration from other genres as well apart from metal? And how do you incorporate it into your sound?
Mat: Yes totally. I don't really listen Death Metal since the 90's era and bands like Death or Carcass. Moreover I don't want to be just one more generic Death metal band, copying other band. I think you can't be actually original if you only know Metal music, it's important to enlarge your musical culture to make fresh things. I love 70's music, I mean almost everything coming from this era, from jazz to funk, latin, progressive. On the other hand, I always been interested in traditional music from all horizons. They can be simple and raw, untouched, but they can also be hardly codified and not easy to get into, that's what is exciting about them. Most of the time I think I'm just trying to turn jazz or traditional music into metal, because these music are more interesting musically to me, and it's my way to make Gorod's sound unique and also surprising. But I'm a Metal guitar player, and honestly that's the only way I can play, and the only I want to play.
METAL NEXUS: France previously wasn't well known for metal barring a few bands, until the 90's. Now with more widely known bands like GOJIRA, they're taking the scene on an international level by bringing mainstream success. Other bands like ALCEST, SVART CROWN, BENIGHTED and yourself are really pushing the underground scene to global attention. Would you agree this is some sort of revolution in the French metal history as metal is booming more than ever before? What reasons would you consider in this mass metal uprising off late in France?
Nutz: The "good old times" when there were bands like Massacra, Crusher, Agressor, Loudblast, No Return… who received worldwide recognition in the 90's, even if it was nothing compared to the US and Swedish scene. Talking about a revolution in French metal history is a bit excessive in my opinion. First of all, remember the scene was completely forgotten but didn't actually disappear. I guess that thanks to Gojira's success, the global scene, including the French one, realized that French bands deserve some kind of attention, just like music from every country should. But thanks to this actual recognition, I feel like many musicians here have gained some kind of will to get out of their practice room and couple of labels and other companies involved in the music business started to realize that France is not only about wine and cheese, hehe ! Anyway, there is still a long way to go but everything is pretty positive in the end.
METAL NEXUS: Your recent to-be India tour was cancelled because of some things that went down, unfortunately. Can you elaborate on what exactly happened?
Nutz: The most frustrating thing is that it is impossible for us to know is who really messed up in this huge mess. There were actually many people and companies involved in the booking of this tour and when came the day we were supposed to take the flights, everything appeared to be fake, and all the people involved were blaming each other. That was a real hoax surely both built on malevolence and incompetency, but we still really don't know who is guilty.
METAL NEXUS: With whatever that went down in an unfortunate event with the India tour, I'm sure it has been a major obstacle to overcome. Would you tour India again in the near future, despite all the consequences you had to suffer this time?
Nutz: We want to tour in India no matter what. The audience doesn't have to suffer from this. We also discovered that we were not the only band having being fucked by shady agents or promoters in India (just like Intronaut, to mention only one), but we know that some other bands have managed to make decent tours there. It means that it is not impossible to perform there without such mishap.
METAL NEXUS: Now, when a promoter books you, and the tour ends up in a failure especially due to the promoter's fault or mess up, it results in disappointments. Do you think situations like this sets the band back economically, or in any other way?
Nutz: It depends if you pay in advance and expect repayment or not. We already lost too much back in the day, that's why those kind of losses are over for a while concerning Gorod. But such misdeeds can indeed financially destroy a band.
METAL NEXUS: So, there has been recent allegations of fraud and promoter duping bands in India displaying a total lack of professionalism, due to which the band suffers as well. Is there any way to avoid things like this in the future? Or have you learned anything from this whole ordeal?
Nutz: There is always a way to avoid unexpected situations, but sometimes you find stronger than you and you get fucked. But yeah, we learned new ways how shady promoters or agents act, so next time should be better, hehe!
METAL NEXUS: Coming back to your music. For a tech death band to put out an acoustic album is rather surprising. How did the entire idea of the "Transcendence" EP came along. And why acoustic?
Mat: I wrote the song "Transcendence" right after the release of "Process of a New Decline", sometime in 2010. We knew the next album should not come before 2012, so we decided to make this EP in between. We have already recorded the Cynic cover for a tribute. So "Transcendence" would be the main course, and the sides would be the cover and acoustic versions of actual songs we were working on, for fun in the beginning, with Arno, the former guitar player. Everybody in the band thought it could be a good idea, surprising at least, as you say. It's been a hard work, because, as I said earlier, I'm rather good with electric guitar, but I totally suck at classical guitar, and I had to practice a lot my right hand fingers technique to achieve the recording.
METAL NEXUS: The acoustic EP surprised lots of fans. But earlier this year you released a thrash EP, 'Kiss The Freak' and surprised everyone once again. We would again love to know the idea behind this. And were you comfortable in shifting genres?
Mat: Yes, why not? Thrash Metal is the music that made me get into metal, you know, Metallica, Slayer, Megadeth, etc…It's of course an important influence for the band, at least for Ben and I, the elders! But the release of this Ep wasn't really a choice. We had the opportunity to take part on Havok's European tour in April 2017, and we couldn't go for this tour without any new material to sell, we would lose too much money… The line up for this tour was 75% thrash bands (Havok, Warbringer, Exmortus and us), and logically the audience would be more fan of old school thrash than "modern" tech death. So I had the idea to release an ep just to support the tour, and that could match this line up. When the decision was made, we were like mid December, and if we wanted the EP to be ready by April, I had only a few weeks for writing and to produce it! The writing was achieved in 2 weeks, it was actually quite easy, because I knew exactly how the music should go. I wasn't constantly questioning about the originality or novelty of the riffs as I usually do for actual Gorod songs, I just tried to match the standards, to sometimes sound cliché on purpose, and only focused on the fun we could have when we would perform. And I think everybody here had a lot of fun in recording these tracks.
METAL NEXUS: Having ended this year on a fruitful note, with an amazing surprise thrash EP and lots of touring, what plans do you have for 2018? Are we getting more surprises?
Mat: I just started to write new material, so a full length album should be actually released in late 2018, I hope. We have no plans yet for upcoming tours, at least nothing confirmed. If we want an album for late 2018 it has to be totally finished by next spring, so we prefer staying here to work on it.
METAL NEXUS: Thank you so much for giving us the opportunity to do this interview with you. We appreciate it and wish you the best for your future. Before we close this, do you have anything to say to your fans and our readers?
Mat: Oh, thank you very much for your support and dedication! For our fans, I hope we will be soon back for tours, so thank you so much for coming to the shows. And stay curious, music is boundless!
Cheers !!
---
GOROD are:
Julien "Nutz" Deyres : Vocals 
Mathieu Pascal : Guitars 
Ben "Barby" Claus : Bass 
Nicolas Alberny : Guitars
Karol Diers : Drums
Buy GOROD's latest album, 'A Maze Of Recycled Creed' HERE!