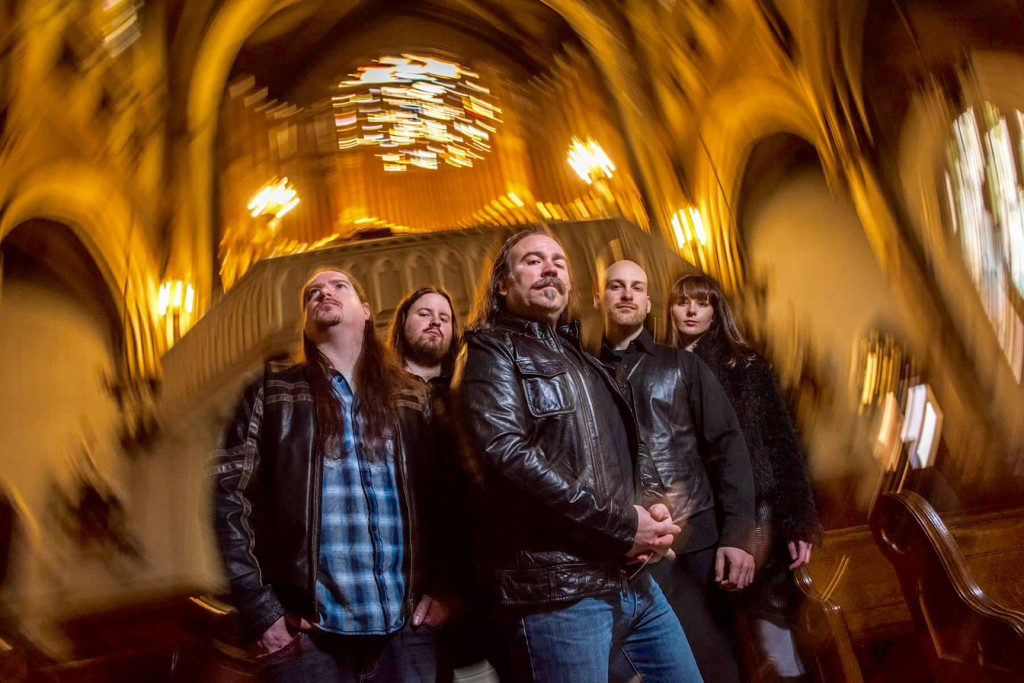 The NYC prog metal band, Infinite Spectrum, recently kicked off their Theories of Flight north American tour opening for Fates Warning. They're hitting cities throughout the east coast and midwest, with one show in Ontario, Canada.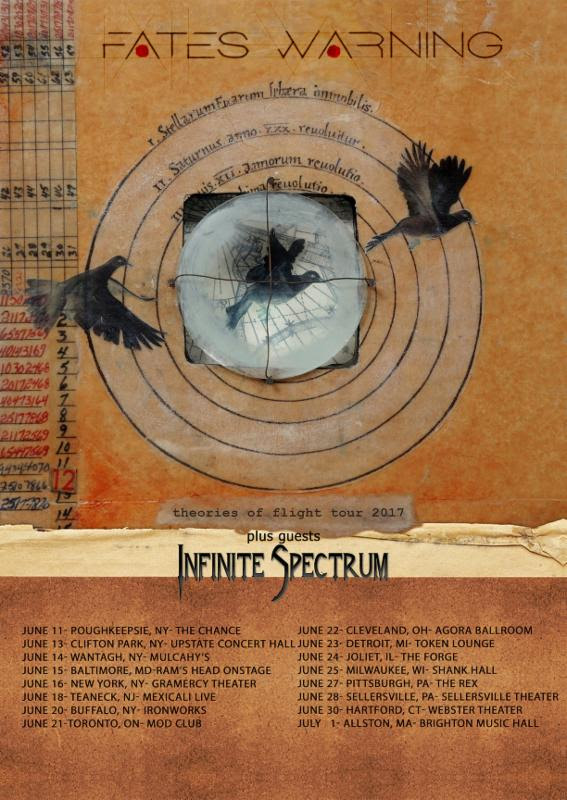 The tour is to support their newest album, 'Haunter of the Dark', which was released in June of 2016. This is their sophomore album and a full concept LP. Taking the HP Lovecraft story of the same name as inspiration, they have explored and interpreted the short story with each song. Beyond taking inspiration from the classic horror maestro, each song is like a theatrical storytelling experience, pairing melodic vocals with the hard edge of metal. It should make for a kick-ass tour with thundering instrumentals and dark visuals. 
After wrapping the tour with Fates Warning, you can catch up with Infinite Spectrum at Progpocalypse Now! July 17th. They'll be playing the progressive rock event along with The Tea Club and The Crazy Swedes. Full tour dates below.
You can purchase 'Haunter of the Dark' here: https://www.lasercd.com/cd/haunter-dark
6/13/2017 Upstate Concert Hall – Clifton Park, NY
6/14/2017 Mulcahy's – Wantagh, NY
6/15/2017 Ram's Head On Stage – Annapolis, MD
6/16/2017 Gramercy Theater – New York, NY
6/18/2017 Mexicali Live – Teaneck, NJ
6/20/2017 Ironworks – Buffalo, NY
6/21/2017 Mod Club – Toronto, ON
6/22/2017 Agora Ballroom – Cleveland, OH
6/23/2017 Token Lounge – Detroit, MI
6/24/2017 The Forge – Joliet, IL
6/25/2017 Shank Hall – Milwaukee, WI
6/27/2017 The Rex Theater – Pittsburgh, PA
6/28/2017 Sellersville Theater – Sellersville, PA
6/30/2017 Webster Theater – Hartford, CT
7/01/2017 Brighton Music Hall – Allston, MA
7/15/2017 Knitting Factory – Brooklyn, NY @ Progpocalypse Now! (no Fates Warning)