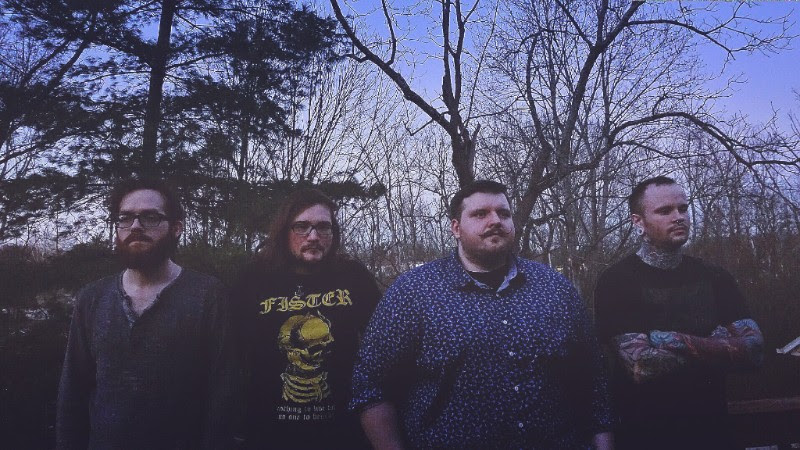 Wonder why their name is the way it is? Cause the doom they bring is as heavy as Thor's hammer. Ok bad joke. Anyways, doom fanatics! THORR-AXE has got some really good news for you up its sleeve. The crusty Indiana doom metallers are all set to begin a voyage on the western side of America next month, alongside, ravaging eight cities this April 16-26 before ultimately concluding at Chicago Doomed & Stoned Festival this June.
"This is our longest run to date," says longtime guitarist and vocalist Tucker Thomasson. Adding to a few details on the tour here's what Tucker has to say,"We're playing with a few awesome bands we've worked with before (Green Druid, Wizzerd, Green Altar) and we're also looking forward to meeting and playing with some new bands as well. We hope to see a lot of people who've been following us for awhile out at some of these dates. See you out there!"
Live Dates:
4/16 – Madison, WI @ The Wisco
4/17 – Sioux Falls, SD @ Total Drag Records
4/20 – Kalispell, MI @ Rocky Mountain Riff Fest *
4/21 – Olympia, WA @ McCoy's Tavern
4/22 – Portland, OR @ Tonic Lounge
4/23 – Boise, ID @ The Shredder
4/24 – Salt Lake City, UT @ Beehive Social Club
4/26 – Denver, CO @ Bar Bar
6/2 – Chicago, IL @ Chicago Doomed & Stoned Festival #
* = with MOS GENERATOR, etc.
# = with INTER ARMA, THE SKULL, WHORES., BRAIN TENTACLES, etc.
For those of you who are alien to this band, and in the words of their very own Bandcamp page, let me introduce them to you. They are just, "Four dudes. Some amps. Some drums. Songs about dragons and vikings and giants and shit. Bang your head. Break shit." Yup, what a cool introduction, surely will develop your interest in this Indiana doom/sludge quartet. Spawned in 2007 THORR-AXE sing about vikings, Norse mythology, incorporating elements as diverse as from black metal while still maintaining the originality of the ever impending doom and sludge metal. They released their 2011 debut album, 'Wall Of Spears', engineered by "Iron" Bob Fouts (Nachtmystium, Chrome Waves, ex-The Gates of Slumber et al). Four years later, THORR-AXE released its sophomore follow-up 'Gates of Winter', a heroic concept album in the vein of the Icelandic Sagas in its scope. In 2017, the band joined forces with Archarus to release "The Hobbit Split," a telling of J.R.R. Tolkien's timeless masterpiece in each of the band's doom-laden approaches. 
Check out the aforementioned split here. And don't forget to support these doomsters by buying there second full length, 'Gates Of Winter' here, that came out in 2015.
THORR-AXE is:
Tucker Thomasson – Guitars / Vocals
Garrett Daniels – Guitar
Taylor Wood – Bass
Jacob Lett – Drums