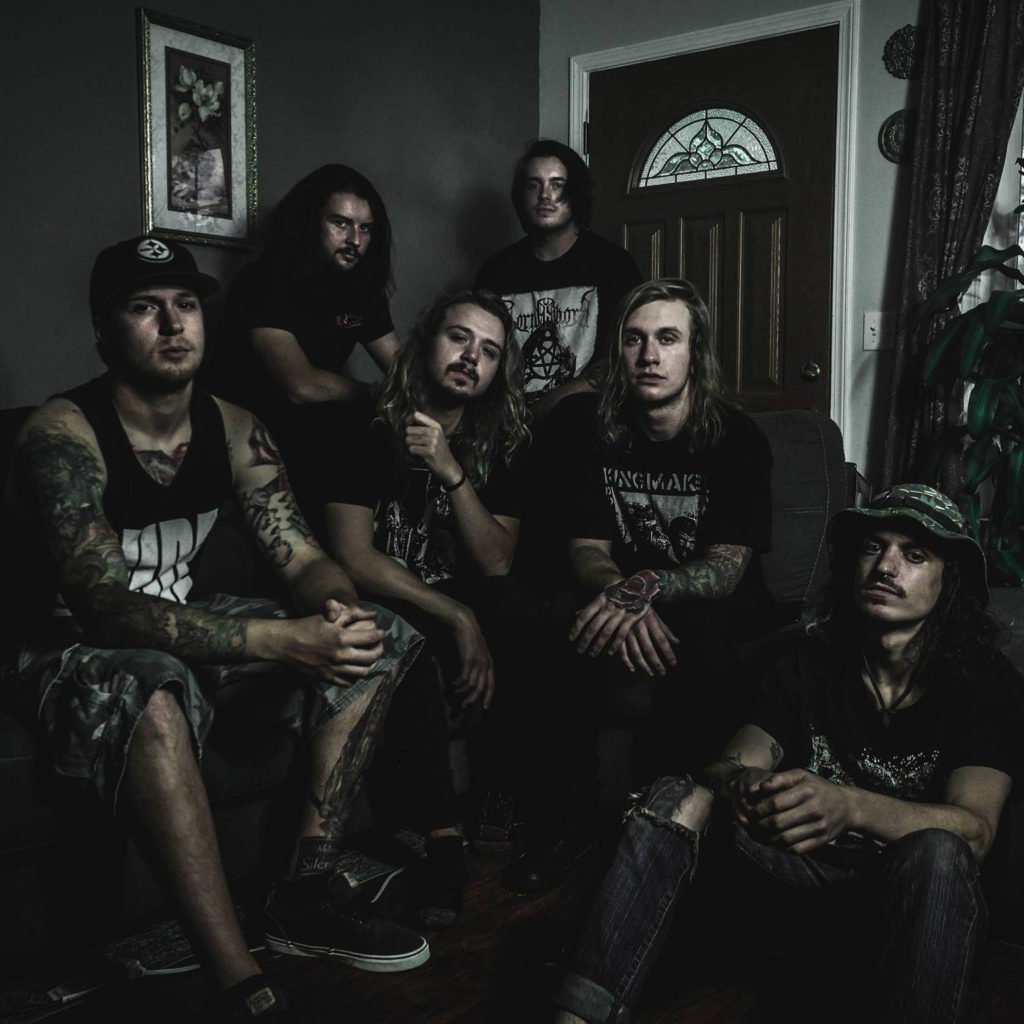 Idaho deathcore act EXTORTIONIST have announced that they will be embarking on a brief North American tour this spring with BY THE THOUSANDS. The tour is slated to kick off April 22nd in Peoria, IL at The Rail II, and will conclude on April 27th in Salt Lake City, UT at The Loading Dock.
In addition to releasing their debut full-length 'The Decline' last year, the band have recently unveiled a brand new single, "Absent Ones" (check it out, HERE). You can view the complete tour routing for the band's run with BY THE THOUSANDS below, as well as additional tour dates the band will be taking on this spring.
For those who are unaware of them, erupting from the otherwise unobtrusive depths of Idaho in 2013, EXTORTIONIST are a crushing deathcore quintet that made crime a household name for the heavy music community. From a subtle start to being one of the most respected and reveled names in the American death-and-metalcore scene, EXTORTIONIST are the product of boundless brutality and a die-hard DIY attitude that enabled them to ascend the heavy music hierarchy with ease.
Tour dates as follows:
w/ BODYSNATCHER
March 8: Mesa, AZ – The Underground
March 9: Pomona, CA – PBW
March 11: Las Vegas, NV – Eagle Aerie Hall
March 12: Sacramento, CA – Cafe Colonial
March 15: Portland, OR – Paris Theatre
w/ FALSIFIER, BORN A NEW
April 9: Bremerton, WA – The Charleston
April 10: Vancouver, BC – 333
April 11: Spokane, WA – The Pin
April 12: Calgary, AB – Distortion Live
April 13: Edmonton, AB – Temple
April 14: Saskatoon, SK – Vangeli's Tavern
April 15: Winnipeg, MB – Dramatic Arts Centre
April 16: Burnesville, MN – The Garage
April 17: Midlothian, IL – Cheers Live
April 18: London, ON – Rum Runners
April 20: Windsor, ON – The Beer Exchange
w/ BY THE THOUSANDS
April 22: Peoria, IL – The Rail II
April 23: Kansas City, MO – Bubba Spins
April 24: Omaha, NE – Lookout Lounge
April 25: Colorado Springs, CO – Black Sheep
April 26: Englewood, CO – Moe's
April 27: Salt Lake City, UT – The Loading Dock