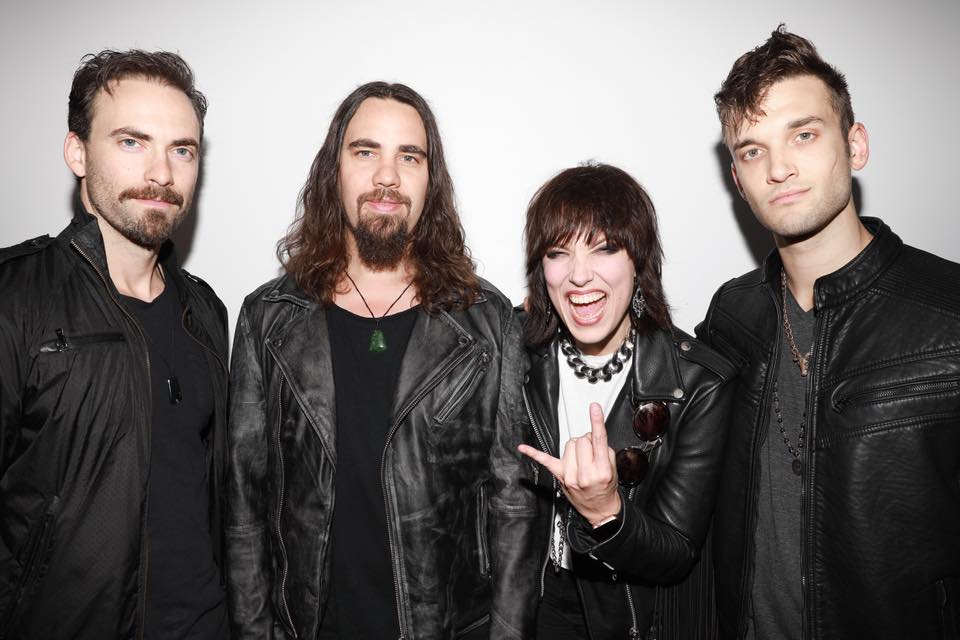 We are unsure if Halestorm has ever did this in the U.S. but UK fans are in for a permanent memory if they so desire when they attend one of the bands upcoming tour dates that start on September 22, 2018 and run through September 29th. In an Instagram post that was posted on Wednesday, the band explained their plans. The post read:
"UK FREAKS! We are bringing the Halestorm Tattoo Studio with us for the first time. It will be set up and open in bars and shops in town from 12pm on.

Come down before the show, hang out with other Freaks and get a tour tattoo!

Pre show tattoo venues:

Sheffield: Dove and Rainbow
Glasgow: @victoriousglasgow
Birmingham: @theflapper
Manchester: @jimmys
London: @skunxtattoo
Bristol: @thehatchetinn
Message @darrentattoo for all tattoo inquiries."
In 2014 Lzzy Hale told PCM: "It's the weirdest thing in the world to write a song and then have someone tattoo it on their arm and say the song saved their life. It's surreal because we know what they mean to us but the fact they can impact and touch somebody else is crazy."
Now the band is making it even easier for fans to show their everlasting support of the band with some creative flash design that are available in black and grey or color. With stops in Sheffield, Glasgow, Birmingham, Manchester, London, and Bristol fans should already be lining up to get inked. The designs range from Izzy's signature explorer guitar and the Halestorm logo to a classic skull and cross bones.