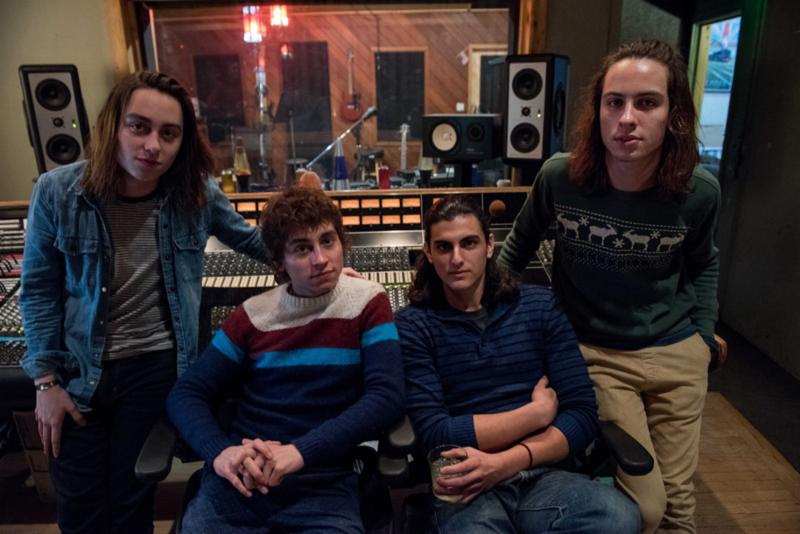 If you are reading this article and have no clue who GRETA VAN FLEET are as of yet, then sorry I will be blunt, you live under a rock! They are that band who can easily tape shut that rocker/metalhead's mouth who always whines about how the good old days were the pinnacle of rock music. When one of rock's greatest front man Robert Plant praises the band's vocalist saying, "…He's pretty good. There's a job somewhere for him", you know you're in for something very stupendous. GRETA VAN FLEET are bringing back the retro vibe and they are going all guns blazing. Already being dubbed as the second Led Zeppelin, this young brigade has quickly built its way high up the music industry's ladder, in no time. Wanna know how quick? They don't even have a debut album to their name till date, although they are working on it now. But yeah, that quick!
Their recent success has catapulted them to many heights and appreciation. Although this might be one of the highlights of their career, which is still in it's infancy, it doesn't surprise me to know that GRETA VAN FLEET, probably 21st century rock's hottest new band, will perform at this year's Elton John AIDS Foundation's 26th annual Academy Awards Viewing Party to be held on Sunday, March 4 in Los Angeles.
"We were speechless when Elton called us," said the band's guitarist Jake Kiszka.  "We are all big fans of his, so are very, very honored by this invitation."
2017 was a stellar year for them, having released their debut single, "Highway Tune" that claimed the #1 spot at Rock Radio for five consecutive weeks, amassed 10-million Spotify plays, and the companion music video having accumulated more than 6.8-million YouTube views, all by the end of the year. Their 2017's headlining 42 dates sold out in advance, their debut EP, 'Black Smoke Rising' entered the U.S. and Canadian iTunes charts at #1, and the band was named one of the "10 New Artists You Need to Know" by Rolling Stone and ended up on many year end top album lists of 2017, just like ours.
GRETA VAN FLEET are having a time of their life. They are taking the whole rock music scene by storm. And if this news wasn't jaw dropping, then let me tell you that every, single ticket for the first leg of the band's 2018 North American tour, announced just last Wednesday, sold out in less than five minutes. The band's 2018 North American tour will launch on April 13 at the Coachella Valley Music and Arts Festival. You can find out the tour dates HERE!
At the last edition of Louder Than Life festival, our editor made sure to hit the band up for an interview. You can see Jake Kiszka HERE talking about a plethora of things in the interview.
Watch out for the highly anticipated GRETA VAN FLEET debut album, right now in the making, which will come out this year!