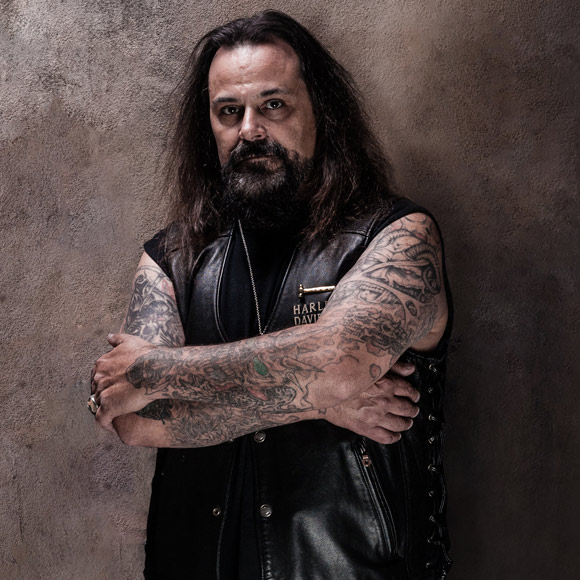 As frontman, bassist, and one of Deicide's founding members, Glen Benton is a certified death metal legend and ever-engaging character who has never been known to hold back his opinions. This week, he returns to Talk Toomey: The Metal Nexus Podcast for a second time to deliver another exciting interview with host Joshua Toomey. They discuss Deicide's upcoming new album 'Overtures of Blasphemy,' social media, the downside to getting older, metal elitism, and much more.
As one of the forefathers of Florida Death Metal and one of the most influential names in the genre, Deicide has been decimating the stage with their brutally blasphemous sound since the late eighties. Metal Nexus recently reviewed the upcoming album 'Overtures of Blasphemy' which you can check out here. Previously, we last heard new music from Deicide with 'In the Minds of Evil' in 2013. Since then, death metal guitar veteran Jack Owen (Cannibal Corpse, Six Feet Under) has left the lineup, opening the door for Mark English (Monstrosity) to take over his role of second axeman for the group. Co-founders Glen Benton (vocals/bass) and Steve Asheim (drums) remain the day-one veterans of the quartet, and Kevin Quirion (guitar) continues on as a semi-permanent member since 2008
The podcast has a well-known history among the metal community with Benton, whose remarks during his 2016 interview appearance on the show made headlines when he called out Corey Taylor (Slipknot, Stone Sour). This time, at the very beginning of their conversation, Toomey makes sure to remind Benton that it was on this very podcast where those famous comments were made. Benton lightheartedly responds, "Oh, this guy! Oh, you're that one! Oh great! No! No! I knew that name sounded familiar!" It serves as the perfect icebreaker for the interview that eventually goes deeper into the effects of social media on music artists today. Benton describes the thought process behind the making of the new album in today's climate: "What do we have to fuckin lose, you know? Let's write a fun record. Let's write a record that, you know, like, we'd enjoy. Let's write for us … The thumbs uppers and the thumbs downers on YouTube and all that kinda shit – It's like, listen. We got a lotta thumbs up and that for these new fuckin songs, and I'd rather write songs for those people than that 160 thumbs down crowd." Then in proper comedic fashion, Benton at one-point inserts, "You have to think to yourself, how many of those thumbs downs are Corey Taylor?" Check out the full conversation with Benton below.