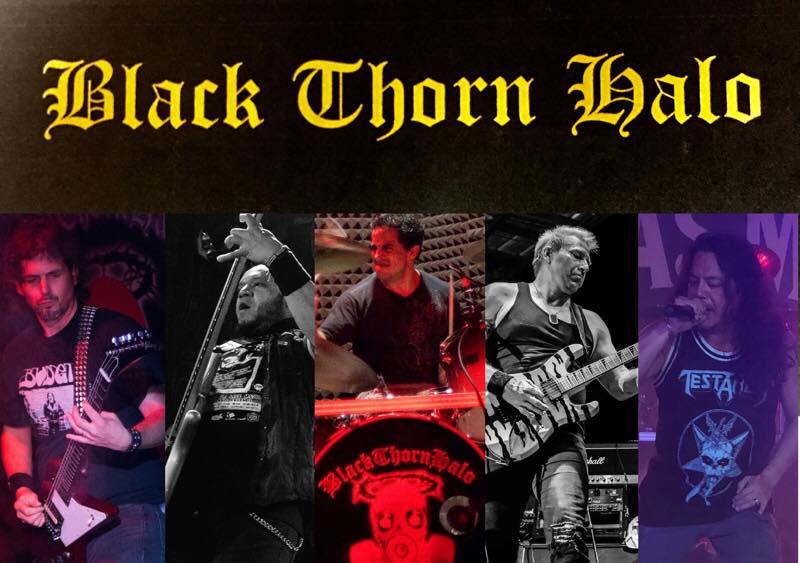 Black Thorn Halo is a heavy metal/thrash metal band from Austin, Texas that was conceived in 2010 by vocalist Ralph Lopez and bassist Jack Krupski. Needing a line-up change to take the music to a new level, Lopez and Krupski brought in Whore of Babylon guitarist Craig Leach and drummer Eric Mulero. Clawing their way through the metal scene in Austin, San Antonio, and Central Texas, Black Thorn Halo is becoming a force to be reckoned with by having a brutal, tight, and energetic live show. These Texans are about to show you what metal is like in the Lone Star State.
Today, the heavy five-piece that is Black Thorn Halo are releasing the lyric video for their new track "The Rising" from their upcoming album 'The Horde'. The band has been tracking and recording material for the album, and the masses finally get their first taste of their new tunes today. 'The Horde' will release early next year.
"The Rising" immediately shows off the band's breakneck speed of attacking guitar riffs. Lopez's vocal style is almost described by some of the lyrics within the song – "a fist in your face" and "bone crushing strength". His growling grit as he expels this violent-filled lyrical content fits like a glove. Black Thorn Halo layer heaviness upon heaviness with riffs, beats, and vocal prowess that will leave you clicking repeat over and over again. Mulero's fierce pounding of the drums, the double guitar assault, and all the organized chaos proves that Texas metal is not to be fucked with.