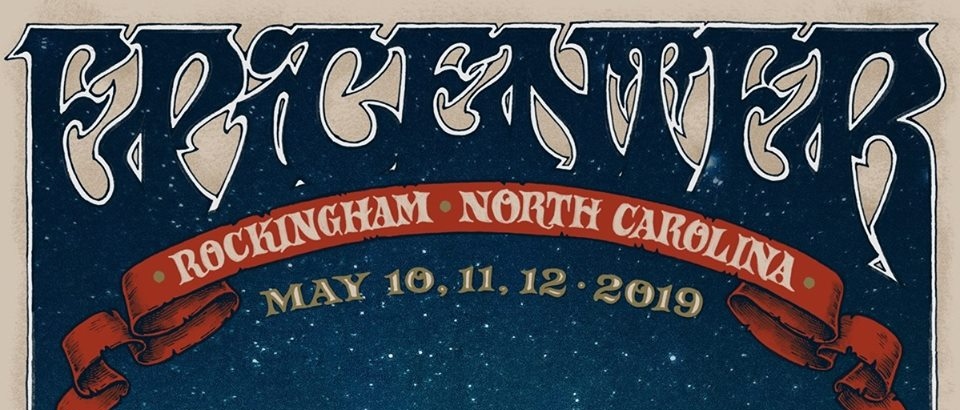 The newly named EPICENTER FESTIVAL replaces Carolina Rebellion as the Carolina's premiere rock and metal festival. The festival will still take place in early May on May 10th thru 12th. However, the location has changed and will now be held in Rockingham, North Carolina at the Rockingham Festival Grounds where Carolina Rebellion was originally held in its early years. The location change also brings with it some additional advantages for the festival. DWP has stated "With the move to our new site, we're developing 140 acres into festival grounds, which will allow us to provide enhanced camping amenities, nighttime entertainment with no curfew, and expanded food and beverage offerings, all highlighted by a massive music lineup covering the spectrum of rock and alternative music." Today the full lineup was released for the festival. We had several teasers which hinted at some acts like Tool, Korn and Judas Priest, so those headliners we certainly expected to be listed on the lineup.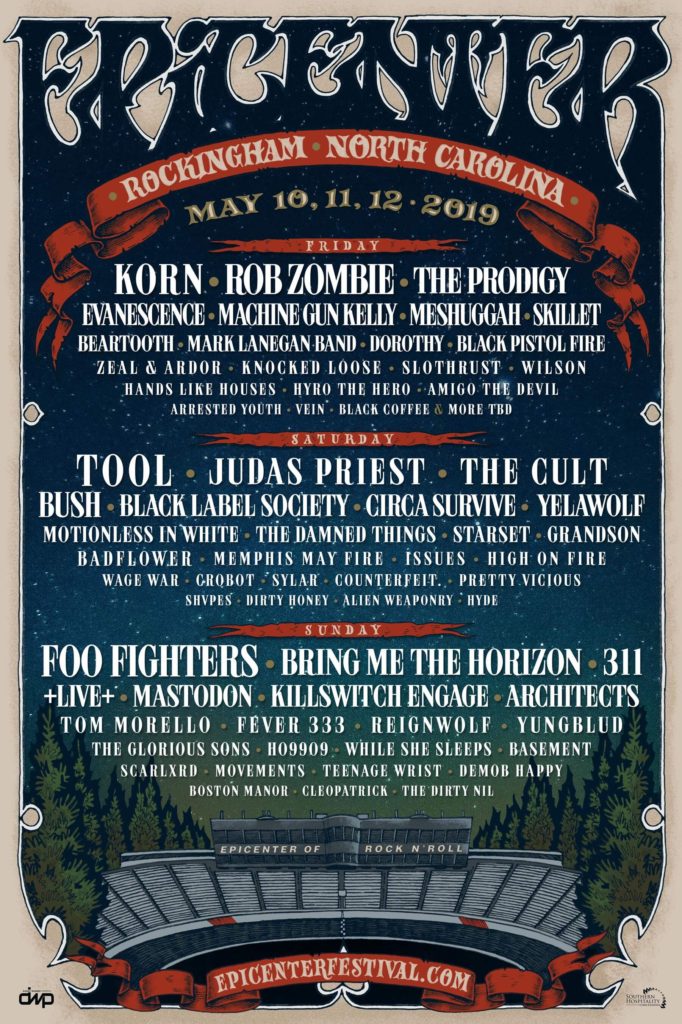 There were certainly some surprises with the lineup in regards to headlining acts as well as the lower billed bands. We have Korn, Rob Zombie and The Prodigy headlining Friday, Tool, Judas Priest and The Cult headlining Saturday Foo Fighters, Bring Me The Horizon and 311 headlining on Sunday. I think some of the best surprises we got in the non-headlining bands is High On Fire, Black Coffee, The Fever 333, Black Label Society, Bush, Tom Morello, and Alien Weaponry. It is certainly an amazing lineup from top to bottom and probably one of the best lineups of the year with a wide variety of different music. We will for sure be seeing you there!
Tickets for the festival go on sale Friday December 14th at 12 pm EST.. At that time you can purchase your tickets here.