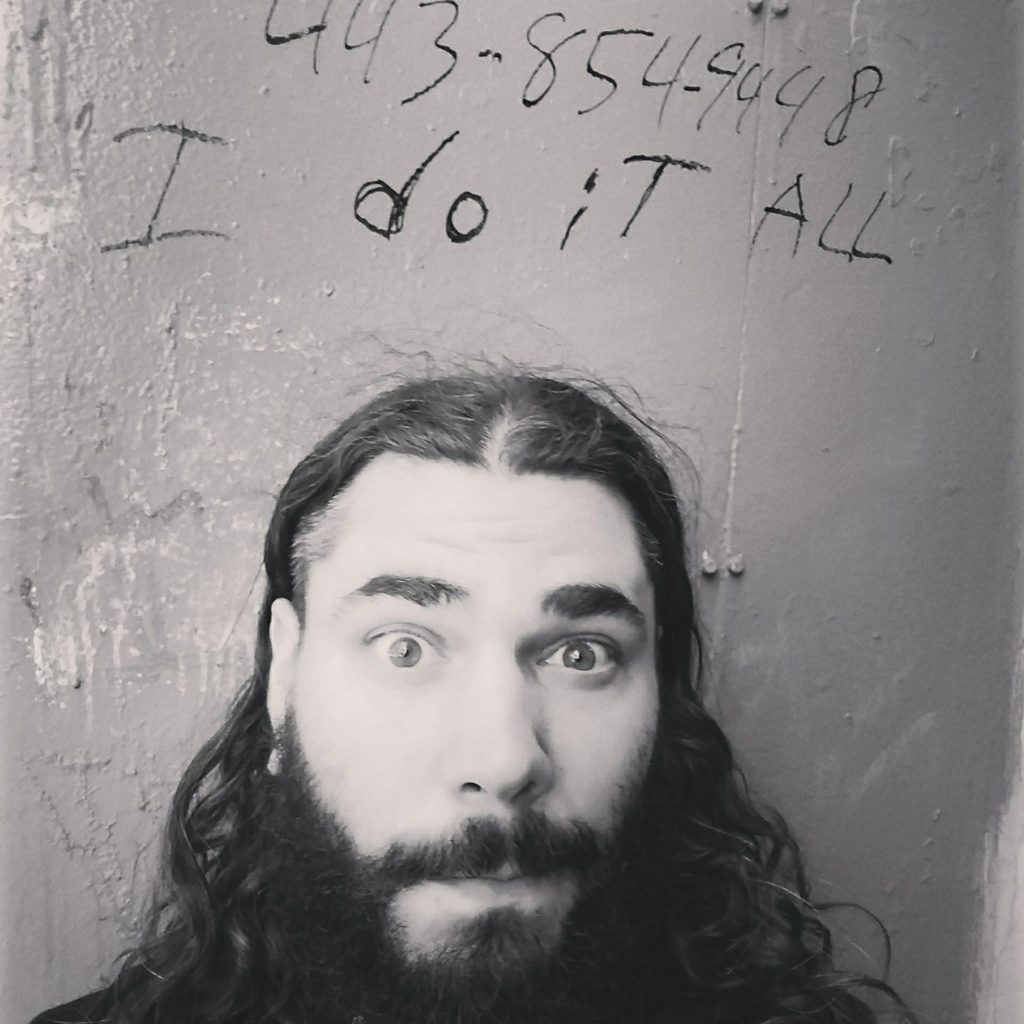 Todd Honeycutt, the bassist of technical death metal heavy weights ENFOLD DARKNESS has sadly passed away at the mere age of 30, committing suicide by hanging.
Elijah Whitehead who is the band's guitarist came home back from work yesterday only to find his fellow bassist and dear friend hanging in the garage, which rendered him "shaken and disturbed". In what is truly appalling in this sad account of events, this is what Elijah said on his Facebook profile as he mourned Todd's demise,
I came home from work last night to find that Todd had hung himself in my garage. I am shaken and disturbed, but in good hands. I am having a gathering at my place this evening to remember him if anyone wants to stop by for a bit. Bring lots of hugs. I need them. Hold your Boiz close.
The band voiced their grief on a similar Facebook post which can be read below, and also launched a GoFundMe campaign with a goal of $10,000 to help Todd's family with the funeral costs and getting his body over to his family's home in South Carolina from Nashville. Anyone who has lost a loved one knows how expensive a funeral can be, even if they opt to buy one of these more affordable Batesville caskets here, and the last thing a family needs at this time is to worry about money. Since Todd died so young and unexpectedly, the family did not have a prepaid funeral plan in place which will increase the costs. Any help they can receive in form of donations from the family will be greatly appreciated. Their fans have also asked about other ways of giving money to a funeral as a way of paying their respects. Here is what the band had to say,
Our brother Todd, who performed on our latest album, has taken his own life. I wish that we could give you a better sounding statement – we are all still in disbelief. If you are able to chip in, let's get him back to his family in South Carolina.
Please go ahead and donate whatever you can in your capacity to help out Todd's family in this very hard and dire time that they're having to go through. Click HERE to donate!
Todd's family has appealed for help and this is what they have said on the GoFundMe campaign page,
Our Cousin, Brother, Son, Nephew, Grandson, and Friend just passed. The family will have to pay for transportation and funeral costs, and has limited resources. All proceeds will go to Robin Church, Lynn Gray, Dean Bozard, Eric Collins, Amanda Phillips, Holly Barton, and others in the family who will organize everything. Please give what you can. Our family appreciates the support.
Record label The Artisan Era, to whom ENFOLD DARKNESS are signed also released an official brief statement sending love and support to Todd's friends and families, with a beautiful message to "Remember to love your friends and love yourself.". Malcom Pugh, the owner of the record label penned down a touching tribute, as he wrote
You breathe borrowed air and you live in borrowed flesh. The other side is an unknown experience, void of realistic conception despite science and myth. We sit here and read each other's fake lives on a screen while we lose touch with one another in such away that most of us feel as if we are alone sitting next to other people. Embrace your neighbor while you can. This goes for the people that struggle and the ones that watch.
Todd Honeycutt did his bass duties excellently on the all new ENFOLD DARKNESS album 'Adversary Omnipotent' that came out a couple of months ago. Order the album HERE! He was an excellent bass player with a thunderous style of playing and a very good human being. Honeycutt also lend his bass playing in another band known as Garotte.
We here everyone at Metal Nexus love and care for the musicians as much as the music itself, after all it is the musician who churns out stuff we love the most. We would like to say again, that, if you know anyone who is having suicidal thoughts and is going through a dark time, please make sure to reach out to professional help. The Suicide Prevention Lifeline can be of good help to whoever is in distress, either online or on phone by calling 800-273-8255.
Metal Nexus wishes Todd's family best wishes, lots of love and support in dealing with this tragedy.
R.I.P. Todd Honeycutt. Thank you for the music!