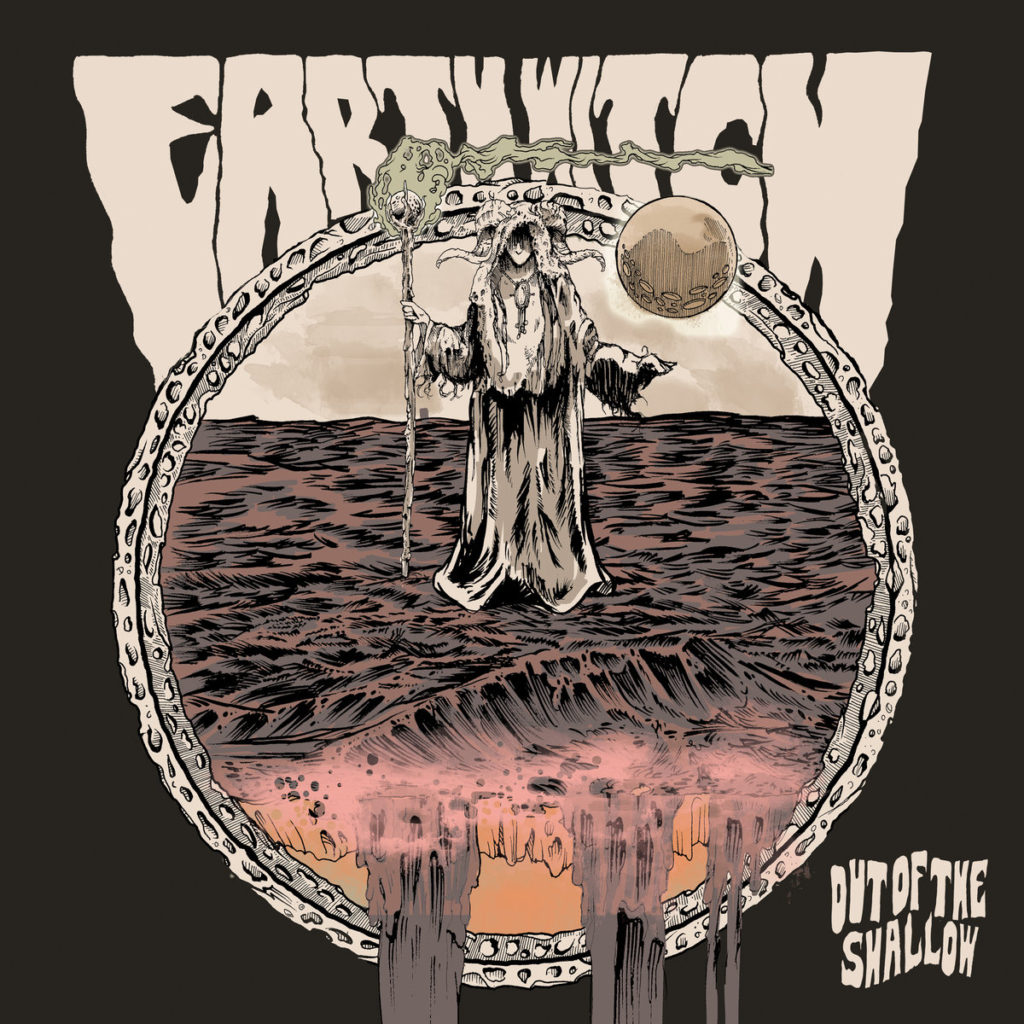 Normally, I don't cover music that is local to my region of central Illinois. BUT now is a very necessary exception, as Champaign's Earth Witch (finally!) dropped their debut LP last month, entitled Out Of The Shallow. The trio of Ivan Catron (vocals, guitars), Derrin Coad (bass), and Nathan Landolt (drums) do more than harness the heavy on the album, delivering an untainted showcase of raw doom rock in all its riffing glory. Featuring percussive, bass grooves and powerful, gritty vocals – Out Of The Shallow is a must-listen for the blues rock enthusiast in 2017!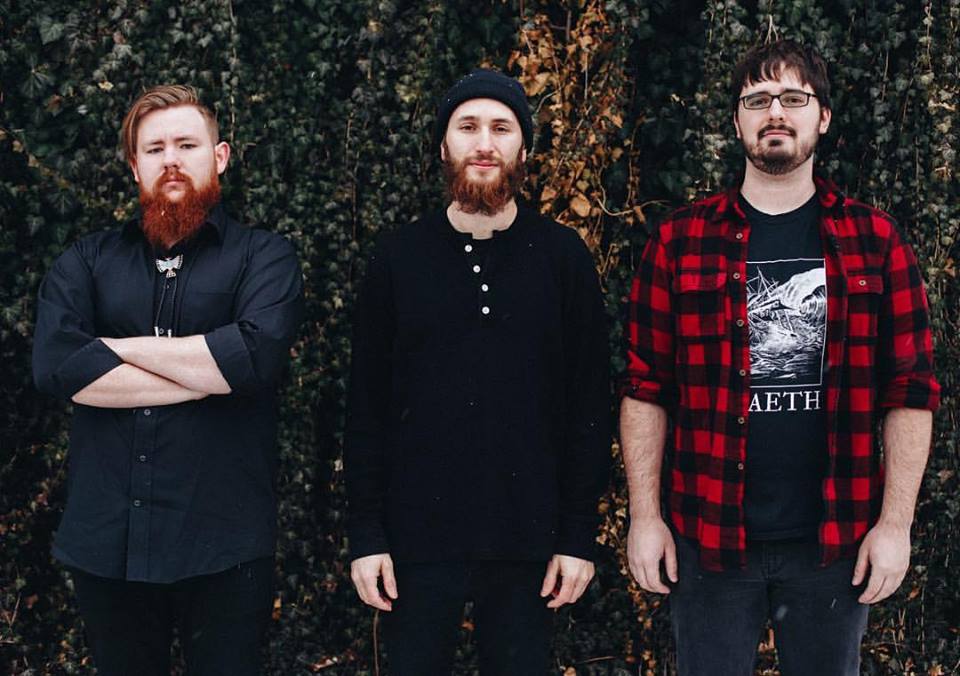 Track one of Out Of The Shallow is "Guts". Previously released as a split single with "Green Torch", "Guts" is an Earth Witch gem that I am pleasantly familiar with. An anthem of harmonious riffage, "Guts" is a headbanger that became a mainstay on my 2015 playlist when it first released. As for songs that I am completely new to, track two is an exclusive to Out Of The Shallow called "Starfighter". The song is aptly named, as Earth Witch mold a soundscape of epic, atmospheric riffs for the narration of the ill-fated star fighter. Perhaps implying the darkness of space, "Starfighter" gives way to "Lovecraft" – which suggests a different, more bleak darkness. Musically, however, the song is anything but bleak, considering the sheer magnitude of the fuzz-driven track.  Slowing things down is song four, "Butterfly". A floating, ethereal track of reverb for the psych fan, "Butterfly" builds into a distorted foot-stomper in perfect time.. On tracks like this, it appears that Earth Witch has every trick in the book of doom rock at their disposal, with an unlimited palette of mass riffery.
At this point Earth Witch is riffing their asses off, so why not an ode to the riff? Track five, "Riff Rider", is an homage to Sabbath-tinged riffs with lyrics telling the tale of thus riffs as "… the riffs shall abound." An equally brilliant riff display is "Green Torch". A concise work of doomed blues, "Green Torch" is what I believe to be Earth Witch's calling card. Honestly, I cannot understate the amount of synchronicity that the guys in Earth Witch perform with here, displaying tight, chugging riffs at all times. Nothing can capture the spirit of doom rock quite like this, people!
Out Of The Shallow spirals on with the climactic, upbeat track "Mermaid". Combining an infectious chorus with an appropriately heavy bass solo/bridge, "Mermaid" is not the lone sleeper track that is found on most albums. Fortunately, Out Of The Shallow has none of these, as the final tracks, "Pilgrim" and "Earth Witch", are also ass-kicking riff-shows brought to you by Earth Witch.
In conclusion, Earth Witch have exceeded all of my expectations, presenting us with a swamp monster of an album that is nowhere short of riffs. They are the true Riff Riders!
Buy Out Of The Shallow on Bandcamp here.
Learn more about Earth Witch on Facebook here.