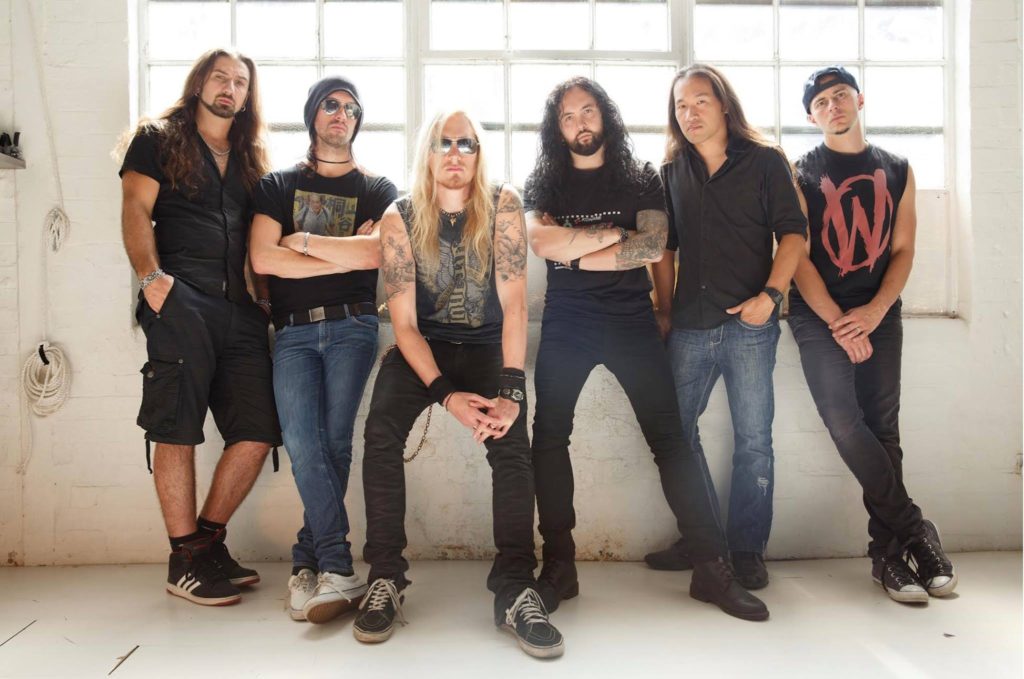 *Every Thursday from now until Chicago Open Air gets here we will be releasing an article about a band playing the festival to get you familiar with them.*
This week's artist is DragonForce.
On Saturday, July 15th, these power/speed metal legends will be taking the Chicago Open Air stage for their first Danny Wimmer Presents festival. Like many from the States, I became familiar with DragonForce sitting at home as a kid playing their songs on Guitar Hero like "Through the Fire and the Flames" and "Fury of the Storm". They've produced epic material consistently with symphonic elements while Herman Li is shredding at the speed of the light. There is also something in their sound that makes you think of old school video games tunes (some have even referred to them as "Nintendo Metal"). The band has went through several lineup changes since forming in 1999 but original guitarists Herman Li and Sam Totman still remain a part of the group. DragonForce is releasing a new album titled 'Reaching Into Infinity' this year and details can be found about it here. You can stream two tracks off of it below right now!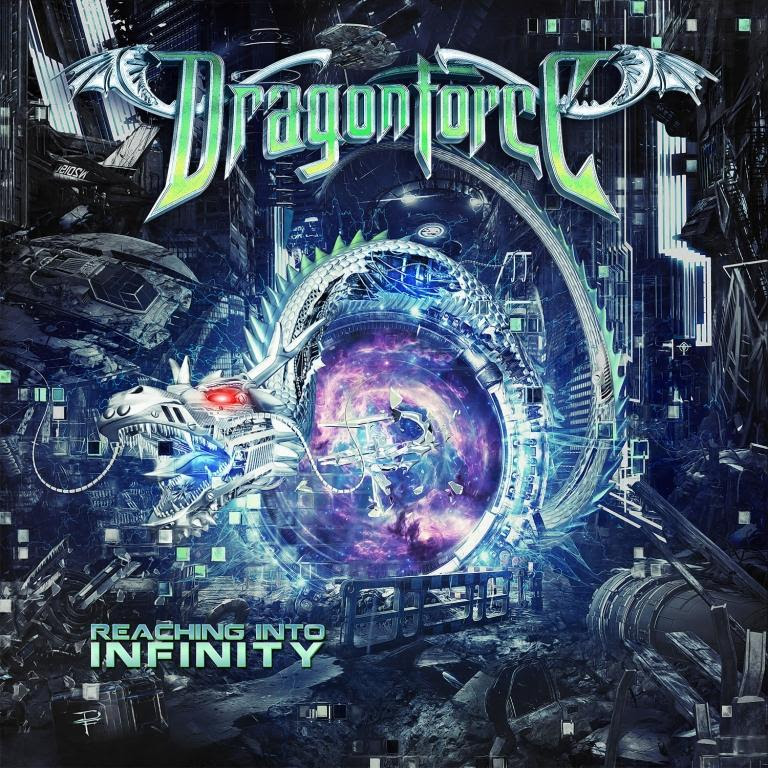 Counting the new record, DragonForce will have released 7 full length records. I highly recommend checking out their 'Sonic Firestorm' record if you haven't already. It contains largely popular songs that have become live staples like "Fury of the Storm", "My Spirit Will Go On", and the masterpiece "Soldiers of the Wasteland". The UK band's most recent album 'Maximum Overload' was one of my favorite releases of 2014 featuring Marc Hudson on his second album fronting the band on vocals. With the slight change of sound on vocals, the band doesn't miss a step and continues to blast your mind with ballistic solos and incredible headbanging moments. The two singles released thus far ("Judgement Day" and "Curse of Darkness") have proved to be very promising as they still present the fun, thrashing sound that DragonForce always brings. They've also made a few appearances on other band's tracks. Not too long ago, Li and Totman played the guitar tracks on "Road of Resistance" on COA alumni Babymetal's recent record 'Metal Resistance'. Originally, Chicago Open Air was announced as a stand alone date for the band but a full tour was just announced two weeks ago! You can check the dates for that below. You can purchase your Chicago Open Air tickets here. Be sure to follow DragonForce and Chicago Open Air on Facebook at the pages listed below!
DragonForce is:
Herman Li – Guitar
Sam Totman – Guitar
Vadim Pruzhanhov – Keys, Synthesizer
Frédéric Leclercq – Bass
March Hudson – Vocals
Gee Anzalone – Drums
DragonForce 'Reaching Into Infinity US/Canada Tour'
July 7 – San Francisco, CA – Slims
July 8 – Los Angeles, CA – The Roxy
July 9 – Mesa, AZ – Club Red
July 11 – San Antonio, TX – The Rock Box
July 12 – Dallas, TX – Gas Monkey
July 14 – St Louis, MO – Fubar
July 15 – Chicago, IL – Chicago Open Air
July 17 – Detroit, MI – El Club
July 18 – Washington DC – Rock & Roll Hotel
July 20 – New York, NY – Highline Ballroom
July 21 – Boston, MA – Brighton Music Hall
July 22 – Bangor, ME – Rise Above Festival
July 23 – Montreal, QC – Corona
July 24 – Toronto, ON – Opera House
July 26 – Atlanta, GA – Masquerade ("Heaven")
July 27 – Orlando, FL – The Beacham
July 28 – Tampa, FL – Orpheum
July 29 – Ft. Lauderdale, FL – Culture Room