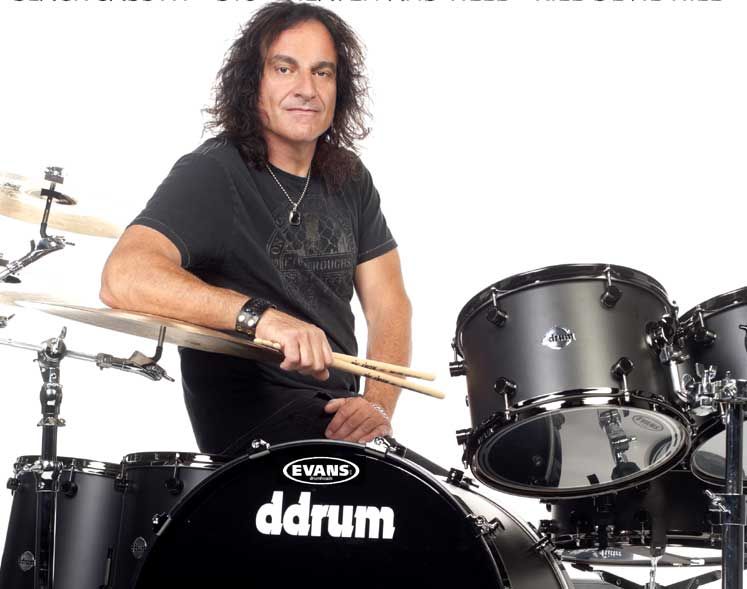 Drum icon VINNY APPICE (BLACK SABBATH, DIO, LAST IN LINE) is gearing up for a special milestone in his career.  October 27th  he will unleash a new album titled "APPICE – SINISTER" from SPV Records.   "SINISTER" will mark Vinny's first ever album collaboration with his brother, another drum legend CARMINE APPICE (VANILLA FUDGE, ROD STEWART, OZZY OSBOURNE)  Together the brothers have written and recorded 13 new songs with some of their greatest friends and musicians on the planet.  Vinny spoke to METAL NEXUS about the upcoming album.   In the conversation we discussed what it meant for the brothers to finally record an album together,  the recording process and how its changed during Vinny's career, and one of his biggest "SPINAL TAP" moments that occurred while touring with BLACK SABBATH for the "HEAVEN & HELL TOUR".  
"Sinister" will be released on October 27th, 2017 through SPV/Steamhammer as CD digipak, double gate fold vinyl, download and stream.  Pre-order the album HERE.
Listen to my interview with VINNY APPICE on SoundCloud below.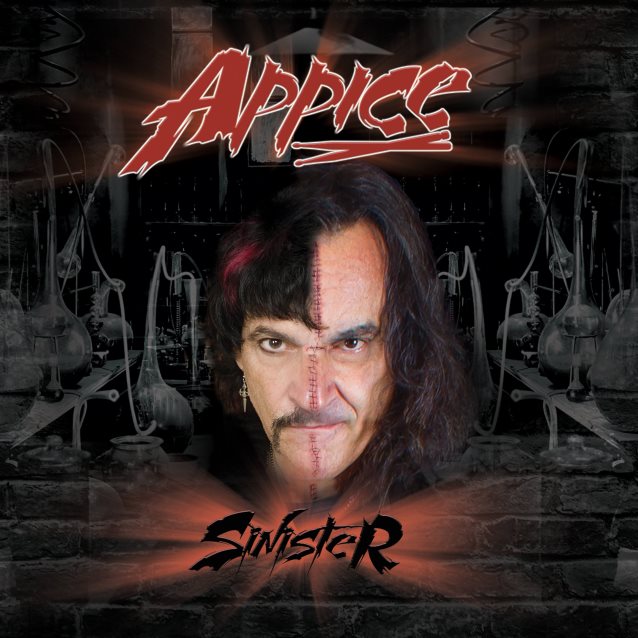 APPICE – SINISTER TRACK LISTING:
1  SINISTER
2  MONSTERS AND HEROES
3  KILLING FLOOR
4  DANGER
5  DRUM WARS
6   RIOT
7  SUDDENLY
8  IN THE NIGHT
9  FUTURE PAST
10  YOU GOT ME RUNNING
11  BROS IN DRUMS
12  WAR CRY
13  SABBATH  MASH
LINE UP & GUESTS:
 
Carmine Appice (drums & vocals)
Vinny Appice (drums)
 
Jim Crean (vocals)
Paul Shortino (vocals) (Rough Cutt, Ex-Quiet Riot)
Robin McAuley (vocals) (MSG)
Chas West (vocals) (Ex-Bonham, Ex-Lynch Mob)
Scotty Bruce (vocals)
 
Craig Goldy (guitar) (Ex-Dio, Ex-Giuffria)
Bumblefoot (guitar) (Ex-Guns N' Roses)
Joel Hoekstra (guitar) (Whitesnake)
Mike Sweda (guitar) (Bulletboys)
Erik Turner (guitar) (Warrant)
David Michael Phillips (guitar) (King Kobra)
 
Tony Franklin (bass) (Ex-Blue Murder, Ex-The Firm)
Phil Soussan (bass) (Ex-Ozzy Osbourne)
Johnny Rod (bass) (King Kobra, Ex-WASP)
Jorgen Carlson (bass) (Gov't Mule)
 
Erik Norlander (keyboards) (Lana Lane)