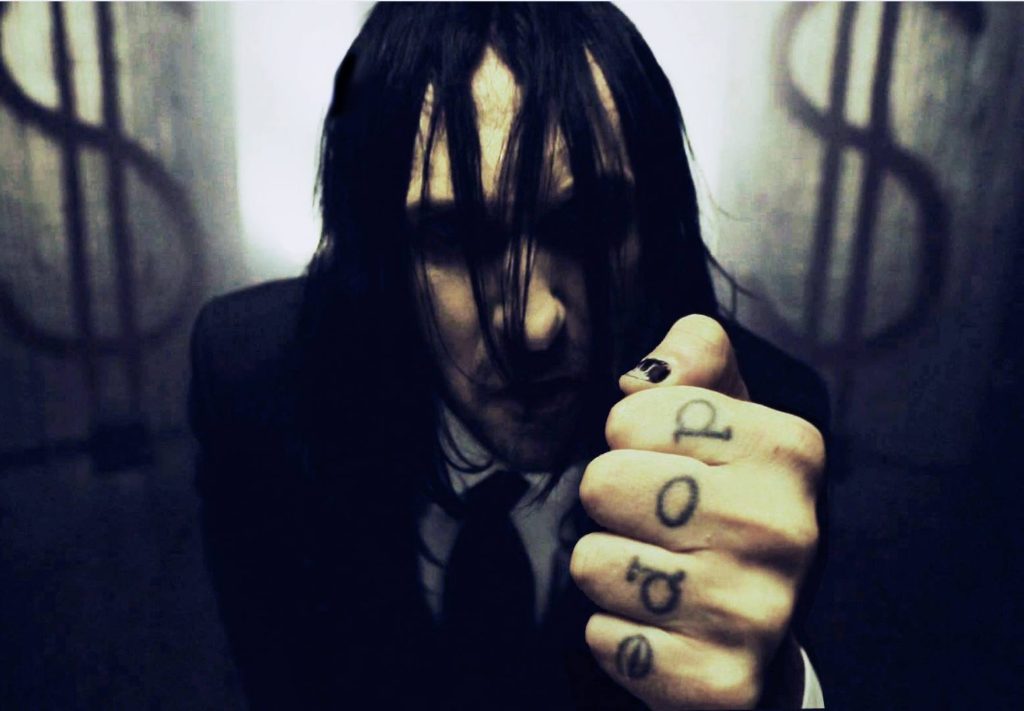 In celebration of the 20th anniversary of DOPE's inception in NYC, The band is proud to announce the release of Dope: The Early Years 1997 / 1998, the original Story book and soundtrack of how it all began. The nu metal outfit's true or uncensored story from its birth till date journey will be documented in the book, along with an extensive rare music collection which does sound like a delight one would have a hard time refraining himself from taking dibs in! Check out the details and pre-order links below.
Here's what main man, Edsel Dope had to say about this special occasion :
"I can't believe that it's been 20 years since I started this band back in 1997. I couldn't be more excited to share this unique package, along with the true / uncensored story of how it all begin. This was something that only a small community of people in NYC were able to share with us, back in the day. To be able to bring this to our fans all across the world 20 years later is surreal for me.. I designed the entire package myself and I went to great lengths to create something that our Die Hard fans would greatly appreciate."
The collection contains:
-32 page story booklet, filled with never before seen photos, accompanied by Edsel Dopes personal story of how it all began.
-20 Remastered tracks, available for the first time ever in digital form.
These are the Original Bedroom Demos that led to the bands rise to the top of the NYC club scene. Includes 4 previously unreleased songs.
Also Available:
-Recreation of Dopes first ever concert poster from their historic sold out debut show at the Elbow Room in NYC on March 7th 1998
Each poster is autographed by Edsel.
-Limited Edition "Established in 1997" T-Shit and Hoodie.
Bundles are also available. Mind you there are very limited quantities available and these will never be made again..
All packages will ship on or before Dec 1st, 2017.
Click HERE to pre-order 'Dope: The Early Years 1997 / 1998'!
Catch DOPE on road live with (HED)P.E. Tickets HERE!
The Monster High Tour 2017 Dates:
10/03 @ Ace of Spades – Sacramento, CA
10/04 @ Hawthorne Theatre – Portland, OR
10/05 @ El Corazon – Seattle , WA
10/06 @ Diamondz Event Center – Jerome,ID
10/07 @ Liquid Joes – Salt Lake City, UT
10/08 @ Herman's Hideaway – Denver, CO
10/09 @ Lookout Lounge – Omaha, NE
10/10 @ The Reverb / Spicoli's – Waterloo, IA
10/11 @ The Annex – Madison, WI
10/12 @ The Forge – Joliet, IL
10/13 @ The Machine Shop – Flint , MI
10/14 @ The Machine Shop – Flint , MI
10/15 @ The Agora – Cleveland, OH
10/16 @ Diesel – Pittsburgh, PA
10/17 @ Evening Star Concert Hall – Niagra Falls, NY
10/18 @ Fish Head Cantina – Halethorpe, MD
10/19 @ Whiskey Barrel – Laconia, NH *
10/20 @ Claddagh – Lawrence, MA *
10/21 @ Fete Ballroom – Providence, RI *
10/22 @ The Starland Ballroom – Sayreville, NJ *
10/23 @ The Reverb – Reading, PA *
10/24 @ Arizona Pete's – Greensboro, NC
10/25 @ 1904 Music Hall – Jacksonville, FL
10/26 @ The Abbey – Orlando, FL
10/27 @ Kelsey Theater – West Palm Beach, FL
10/28 @ Orpheum – Tampa, FL
10/30 @ Scout Bar – Houston, TX
10/31 @ St. Fitzgerald's – San Antonio, TX
11/01 @ Trees – Dallas, TX
11/02 @ Diamond Ballroom – Oklahoma City, OK
11/03 @ The Coliseum – Lawton, OK
11/04 @ Sunshine Studios – Colorado Springs, CO
11/05 @ Top Deck – Farmington, NM
11/06 @ Marquis Theatre – Tempe, AZ
11/07 @ Adrenaline – Las Vegas, NV
11/08 @ The Regent – Los Angeles, CA
11/09 @ Brick By Brick – San Diego, CA
* Ill Niño Appearing