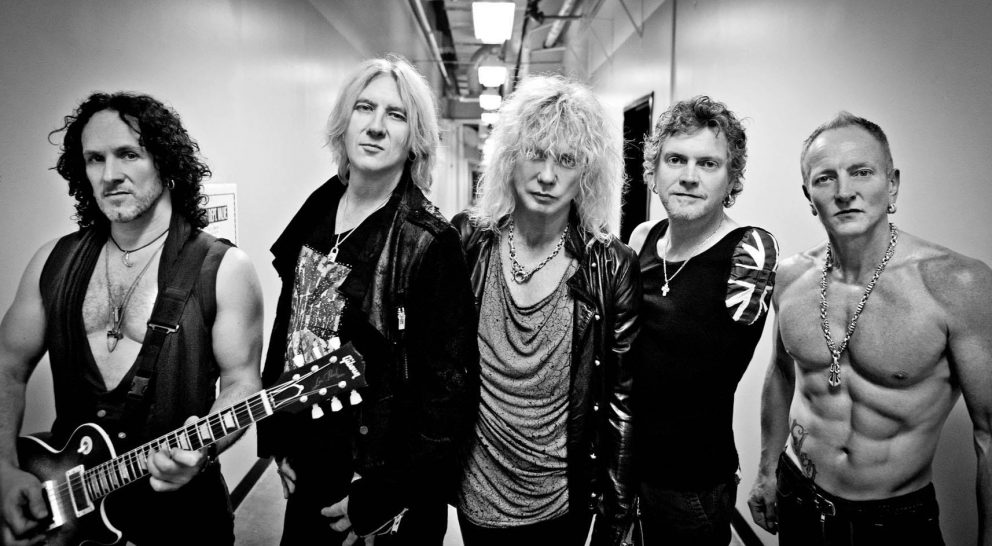 Glam metal heros, Def Leppard have a way of making anything original. Perhaps it is the 80's layered and harmonized vocals, or the even more 80's reversed drum slap, but they have managed to reinvent the Depeche Mode classic, "Personal Jesus." An accompanying music video is streaming for the single now. A black and white, minimalistic approach not to distract from the sonic groove.
This cover of "Personal Jesus" is set to appear on their latest compilation record, The Story So Far – The Best Of, hitting shelves this Friday, November 30. As if the world needed another greatest hits to remind us all that Def Leppard is one of the most tremendous bands of all time. Favorites like, "Pour Some Sugar On Me," "Photograph" and when you need a good cry, "Love Bites." Double LP's, along with CD's will be for purchase.
Def Leppard had a huge year, having completing a $100,000,000 grossing tour across North America alongside Journey and now nominated for a much deserved spot in the Rock & Roll Hall of Fame.