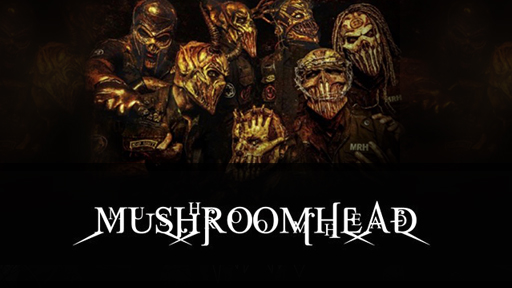 *Every Tuesday and Thursday from now until Chicago Open Air gets here we will be releasing an article about a band playing the festival to get you familiar with them.*
Today's artist is Mushroomhead.
On Saturday, July 15th, the legendary seven piece brings their experimental metal sound to Chicago Open Air from Cleveland, Ohio. They hit the BlackCraft Stage at 4:15 right after Avatar crushes the Monster Energy Main Stage. I believe Mushroomhead will leave a strong impression among the crowd that will be deserving of a main stage spot in the future. Since forming in 1993, Mushroomhead has always had a bit of a cult following that has kept them on the map. Their devoted fans have stayed loyal after all these years because of the band's extreme passion for their music. The segment they do in their show with the water drums is something that has to be seen live. It's truly one of the most unique things you will see in a live setting. For many years, people have argued over Slipknot or Mushroomhead. Instead of doing that, I've learned to appreciate both with their similarities and also their vast differences as artists.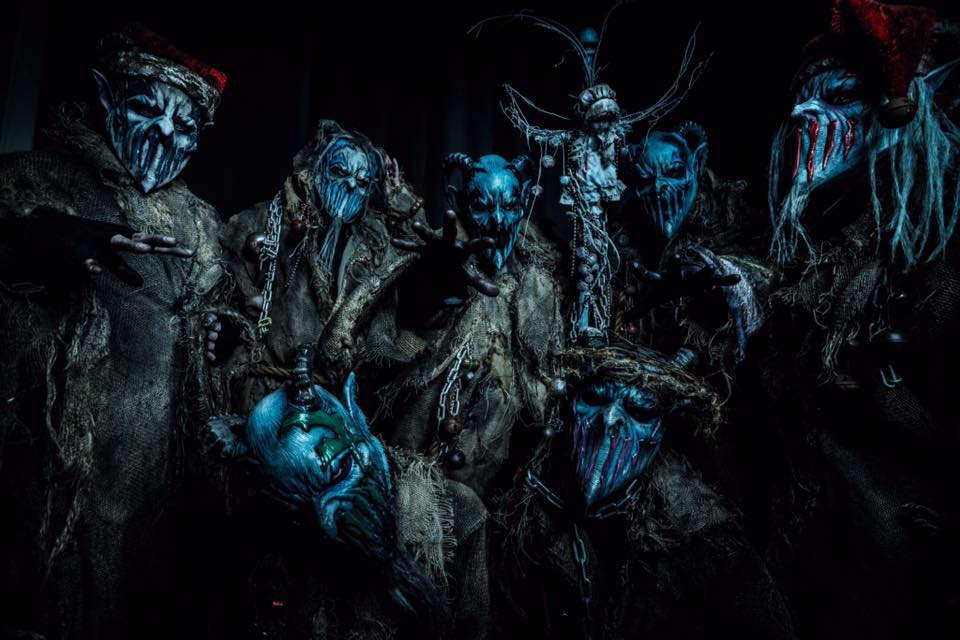 If past videos that I've seen are any indication, you will likely find Stitch crowd surfing for a small bit of the set. The band currently features their two original vocalists in J Mann and Jeffrey Nothing. For nearly 11 years, Waylon Reavis also performed vocals in this band while J Mann was absent from the band. J Mann rejoined in 2013 (left in 2004) and Reavis left the band two years later. Their most recent record 'The Righteous and the Butterfly', released in 2014, was the only Mushroomhead record to feature all three vocalists on the same record. With J Mann being present from '93-'04 and '13 to now, I would expect to hear a lot from records like the one mentioned above, 'XX', and 'XIII'. Check out 'Qwerty' from that record below. In this song, you can clearly hear their large amount of influences from artists like Mr. Bungle, KMFDM, and Nine Inch Nails. They also do this really off the wall cover of "Empty Spaces" from Pink Floyd that is absolutely chilling. I highly recommend checking it out if you haven't already. It has been over three years since that record dropped so here's to hoping that we will hear some new material very soon. Despite always having a huge fan base, this will be the band's first time playing at a Danny Wimmer Presents festival since Rock on the Range in 2010. Buy your tickets to see Mushroomhead live at Chicago Open Air here. Make sure you follow the band on Facebook for upcoming news on new music and tours. Also follow the festival page on Facebook for any incoming updates on the festival. We will see you all in less than two weeks!!
Mushroomhead is:
J Mann: Vocals
Jeffrey Nothing : Vocals
Skinny : Drums
Stitch : Samples / Waterdrums
Church : Guitar
Dr. F : Bass
Roberto Diablo : Drums