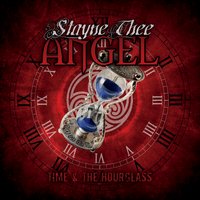 I cannot think of a better way to spend Veterans Day than attending a show of rabidly patriotic bands brought together for the release of Stayne Thee Angel's new CD Time and the Hourglass. At the last minute, I decided to review the show since I have been unable to attend many shows as of late. Held at one of my favorite local haunts here in Jacksonville, FL, Jack Rabbits, I got there a couple of hours early to hang out with my friends in Inner Demons, listen in on their sound check and meet the other bands, both of which I have seen a number of times and highly enjoy listening to; not to mention I was anxious to hear what Stayne Thee Angel had to offer with their new CD. Let's just say this was one helluva good night!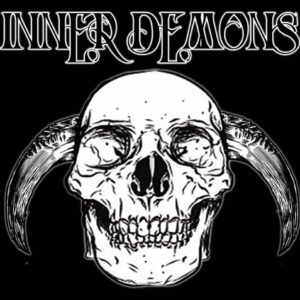 The evening started off with my friends in one of my favorite local bands, Inner Demons. I have seen these guys numerous times, covered them extensively and have become friends will all members of the band over the course of the last two or three years. This, however, was the first time since vocalist and my friend Karl Hasse resigned his position in the band to pursue his passion for recording, that I had seen the Demons. Graciously sitting in on the vocals was another local talent, Chaz Winter, who also sings for Blood Bath and Beyond; known for their Metal renditions of current Pop songs. While I really couldn't wrap my head around this combination, it actually works out quite well. Chaz not only has a similar tone to veteran Hasse, but a stage presence that is comfortable and entirely entertaining. If Jack Rabbits ceiling was just a little bit lower and if the bar was a little bit closer to the stage, he would have been swinging from the rafters and running up and down the bar. This is no exaggeration either. I have seen him do it at a number of other venues around here. He had to settle for singing in the crowd this fine evening though. Way too much fun! As always, lead guitarist Chuck Hillyard was on f*cking point! Man, can this man play and seems to get better every time I hear him. Nothing like taking advanced lessons from Death Angel's Rob Cavestany! Chuck's son and bass player for the band, Zakk Hillyard also slammed. His talent on bass and guitar are mind bending and add a unique flavor to the traditional Thrash Metal that Inner Demons is known for. Not to be left out, by any means, rhythm guitarist Sean Watson has certainly earned his stripes with the band. I can remember seeing him play for the first time a couple of years ago after joining the band and since growing into a comfortable position in the music and on the stage. His addition years ago was genius and I can no longer see the band without him. Drummer and newest member of the band, Jeremy Langham (sans his trademark mask) rounds out the band and hit all the right marks. As always, Inner Demons alone would have been worth the cost of entry. (Note: please forgive the pictures. My camera card died, so I had to used my phone and got some other pictures from my buddy Alan Barger before running home for another card between sets. Murphy is, in fact, alive and well, dammit…).  Check em out on Facebook!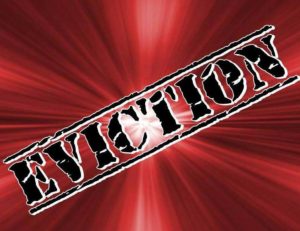 But wait, there was so much more for my money (Yes, I paid to get in. Support local, right?!?). Next up was another local band called Eviction, just coming off of a six month hiatus. These young men and young lady never cease to amaze and entertain me. Not only do they play old school covers and similar, self-written tunes, but they do it with such a cool style and pizzazz that pays appropriate tribute to a time long before many of them were even born. They also always bring a huge crowd of kids along with them that actually got there early and stayed for the other bands. Much respect for these guys and their fans! Someone has taught them right. You never know what local talent may suddenly become your next favorite band. Their set included: "Fight Night", "The Devil Is Me", "Diamond", "All American", "Leave it to the Rest", "Hammer to a Nail", "Wicked Woman", "I Like it Rough", a great rendition of Pantera's seminal "Walk" and "Charlie". Vocalist Christian Longman always manages to stir the crowd into a froth and that night was no exception. Even after breaking a guitar string, he didn't panic or even slow down. He simply got another guitar and moved on. Very professional and took nothing away from a killer set. On lead guitar, Zach Lease is a beast. He even managed to pull a damned near perfect Dime solo during "Walk". Very impressive and brought Metalheadz of all ages to a full rolling boil. This is no small feat considering the provenance of this song and the band that played it. Killing it on bass was Aaron Dryer. Playing a very cool, Traben five string, Dryer kept the rhythm tight and on time throughout the evenings' festivities. New on drums was a young lady named Raina. This tiny ball of fire is a blast to watch and absolutely slays. She can not only play in perfect time but also adds a dramatic flair from behind the kit that is not always present, but always appreciated when it is. Very, very talented and a great addition to an already stellar band of extremely talented young people. I cannot wait to see what Eviction comes up with next! Mad respect for this young group!  More on Eviction can be found on their Facebook page!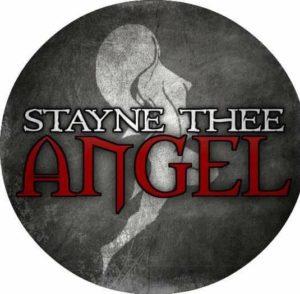 Now, onto the headliners of the evening. This being their CD release show for their second, full-length release, Time and the Hourglass, Stayne Thee Angel mixed old with new; eventually playing all of the tracks off the new album. The set included: "I've Been Here Before", "Close My Eyes", "Better Living", "Secrets", "On My Way", "Dance" (one of my favorites off the new album), "Forget Me", "For Sale", "Sleep", "Time Stood Still", "Breathe" and "Change". I have the new CD on deck for review, so I will not get too much into the specifics of the new album, but let just say that Time and the Hourglass could very well be the jumping off point for this long standing Jacksonville, Florida band. I have seen these guys a number of times in a number of venues over the course of the last couple of years and don't remember them being as energized or as palpably proud of their music as that night. They have always, without exception, been an absolute pleasure to see, but tonight was simply exceptional. After talking to lead singer and Navy veteran, Daren Good, I definitely have a new appreciation for all that Stayne Thee Angel has to offer. He is intelligent, engaging and has a love of all types of music, which may explain the unique and varied sound of the band. On stage, Good is simply brilliant. I can't help but be reminded of the persona of Midnight Oil's Peter Robert Garrett when Daren hits the stage. Way too much energy that is just shy of exploding makes this frontman born to be doing exactly what he is doing; not to mention his blinding vocal talents. A versatile, soulful voice with a tempo like no other definitely makes him shine. Add to this the great guitar work of George Whitaker, Jr. and Justin Watson, and the talent just keeps coming. Both of these gentlemen are fun to watch as well as being tight beyond belief. They had to have practiced an inordinate amount of time to pull off what they performed. Just incredible. On bass was Frank "Knuckles". While bass is often relegated to the background, Frank held his own, always off-center, front, bouncing around like a madman. If not for the stage presence of the rest of the band, Frank could have very well stolen the show in a lesser band. What a character! (By the way, love that bass. I had one of those back in the late 80's and still regret getting rid of it). Like Raina from Eviction, Stayne Thee Angel holds a secret weapon behind the drums that was just as engaging as its forefront members, and that masked man goes by the name Brian "VictimEyez". Hell, he even came out from behind the kit to whip up a mosh pit and kept the packed crowd going crazy. Great stuff and not something that you see everyday. While not surprised, I was touched that Stayne Thee Angel chose to dedicate the entire show to the Veterans of the United States Armed Forces. Being a vet myself, I have an enormous respect and a very special place deep in my chest for those that risk everything to ensure that this country remains free. Without them, we would not have the ability to gather together as family for a night as special as this one turned out to be.  As with the rest of the aforementioned bands, Stayne Thee Angel can be found on Facebook!
So, bottom line: if Inner Demons, Eviction or Stayne Thee Angel are ever in your corner of the world, be sure to check them out. I can assure you that you will not be disappointed. If you want to hear more from these bands, be sure to check out their many, combined releases and stay tuned for a CD review of Time and the Hourglass, coming soon here on Metal Nexus. Hell, in the meantime, get ahead of me and pick it up yourself and listen to what all the fuss is about, because it is truly something to behold!