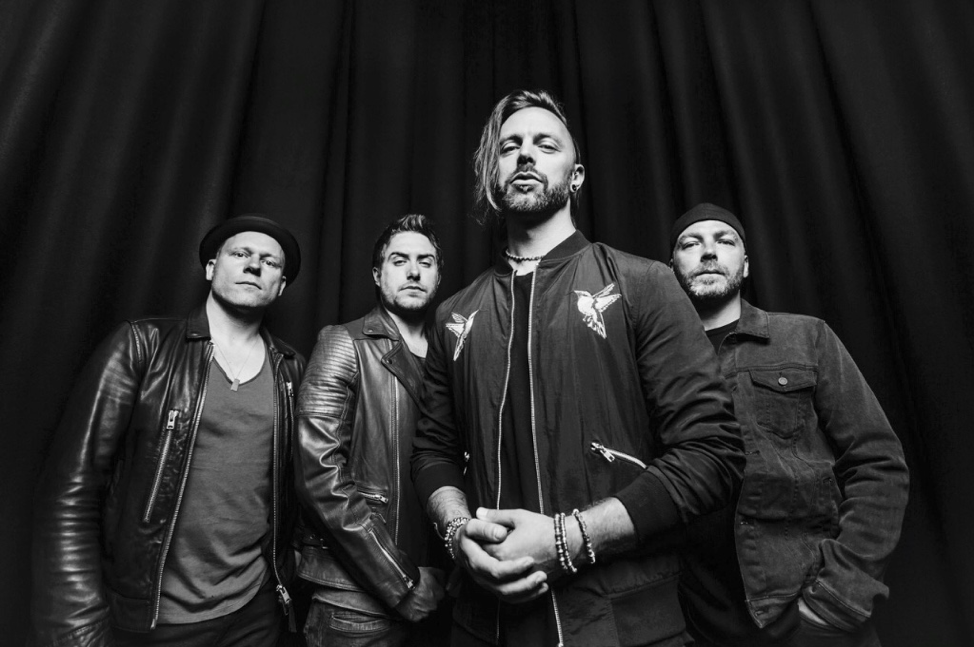 Welsh rockers and world famous metalcore band, every teenage's first crush on heavy music, BULLET FOR MY VALENTINE is back with an all new music video, "Letting You Go" from their upcoming studio full length, 'Gravity'. This is the third track from the album, 'Gravity', which is the latest offering after 2015's 'Venom'.
"'Letting You Go' was a very challenging song to write in so many ways," said vocalist and guitarist Matt Tuck. "It's by far the most experimental track I've ever written – musically and lyrically. I really wanted to make a track that stood out from the crowd and separated us from any other band in our genre, and that's exactly what 'Letting You Go' does."
The emotionally charged video is a tell tale where Matt Tucker "pours his heart out" and is a piece of art where his life experiences are channeled through this emotional yet hard hitting music video. The music video in black and white captures the soul and heart of what Matt wants to convey and hence the opening line in the video, "In spite of the pain, we cling to the memory". Although, it is experimental in nature and as Matt likes to call it, the song does have the trademark BFMV sound. The music video should be well accepted by both new and old legions of the band's following. 
Coming out on June 29th via Search and Destroy/Spinefarm Records, the fans will witness a new name on the drums in 'Gravity'. Jason Bowld will be seen donning the drum kit and hitting the skin work after previous drummer Michael "Moose" Thomas departed in 2016. It will be interesting to see how the new recruit fares in live gigs, most of the fans must have already witnessed it as BFMV recently finished their North American run of live shows along with AVENGED SEVENFOLD and BREAKING BENJAMIN.
The band debuted "Letting You Go" just recently at Rock Am Ring in front of 40,000 odd fans in Germany.
BFMV 
will play second to headline on the 

Friday

 of Download (UK) Festival – their first home-turf festival performance 

in five years

. The band will then headline European summer festivals and venues before travelling to Japan for the Summersonic event.
The band will return to the U.S. in the fall with support acts to be announced. Dates can be seen HERE.