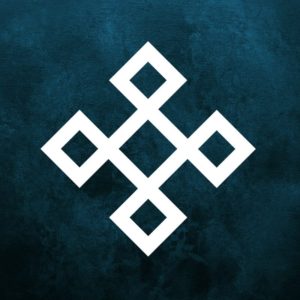 When bands talk to us, we always listen. You never know when something spectacular quickly becomes your next favorite band. If you don't dig it, pass it along to another staff member. We all have diverse tastes and open minds for just about every form of Rock, Hard Rock and Metal. It is what we do and why there are never hit pieces here. We love and respect all of the fine musicians that we cross paths with. Such is the case when I received an email asking about coverage for a new Rock and Blues outfit from San Diego, CA. One listen to their brand new single: "Rest Assured" (see below) was all it took. Man, oh man! No need to pass this along. It gladly stays firmly in my stable. Before checking out their hot new single below, please let me introduce you to Broken Stems.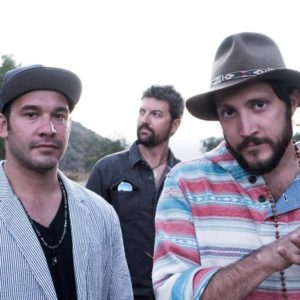 Self described as Blues Rock & Soul, Broken Stems takes bluesy, old-school Rock–N–Roll, adds the Southern Rock influences like Molly Hatchet and then rounds everything out with a dose of 70's Hard Rock. This should come as no surprise with influences directly evolved from greats like Jack White, Rival Sons, Led Zeppelin, Black Keys, Jimi Hendrix and Pink Floyd. Broken Stems, winner of the 2016 Macy's iHeartRadio Rising Star award and 2017 winner of the JBL Best American Band award was born in 2011 and has developed a strong fan base rooted in various genres with their wide open sound. By early 2017, the band's very existence came into some serious question. Bass player Chelsea Baker quit, their drummer, Andrew Bache had to move back to Vermont for the spring and summer and their lead singer was about to have a baby. Not very conducive to a touring band, to be sure. Life happens, right? Not letting this get the better of their life-long dreams, the three remaining members decided to get together in their tried and true practice space once Andrew had returned, to see what could come of this established band, now at an impasse. What started as a "let's have some beers" kind of practice, quickly began to pay dividends in musical magic. Keyboardist Brad Sweet set up his bass amp with and starting blasting bass notes whilst guitarist and vocalist, Jesse Gawlik used his octave pedal to fill in the low end space just above the keys. How in the hell was this going to work without a bass player? Not willing to give up on their dreams, "Rest Assured" was immediately composed as a "reassurance to themselves that things would work out in the end; have faith in what you're doing because we're heading for blues skies." Seeing a need for some reassurance in this crazy world, "calming words sitting over roaring electric guitar solos that collapse into moody dynamic verses sets a classic tone of rock and roll" seemed to fit the bill, giving the remaining members a new direction and strong motivation to continue what they do best.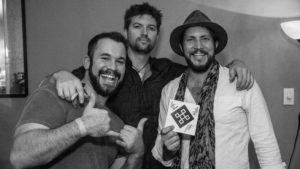 With yesterday's premiere of "Rest Assured" by this stellar trio, this is set to be the first of five songs and videos to be released in the next few months, ending with a full release sometime late this year or early next. Recorded and produced by the veteran band in a borrowed cabin in Joshua Tree, a foundation has firmly been set for the home of bluesy, hard hitting Rock–N–Roll to move west, all the way to San Diego, CA. Pure, all American goodness. Definitely check these guys out, buy the single and stay tuned here as we will continue to drop their newest offerings as soon as they drop. I, for one, cannot wait to hear what Broken Stems has in store for us next!