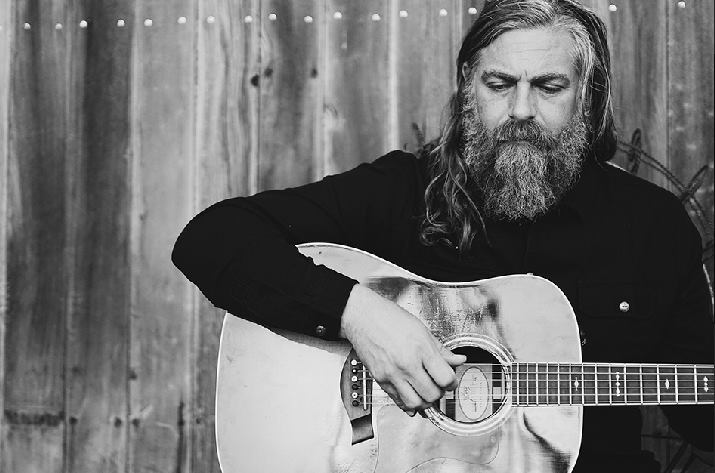 The White Buffalo will be one of the upcoming acts at this year's Bourbon and Beyond. The festival now has a new home. It is still in Louisville, Kentucky of course, but will call a new festival grounds home. This year, Bourbon and Beyond will take place at the Highland Festival Grounds at the Kentucky Expo. The previous location, Champions Park, had a terrible flood last year and day 2 of Bourbon and Beyond was cancelled. However, to make up for that, Bourbon and Beyond is now a 3-day festival. This means an additional day of bands, bourbon and best friends! How awesome is that? This will be The White Buffalo's debut at the Bourbon and Beyond Festival. If you have never heard The White Buffalo before, prepare yourself to be astonished! With that said, let's discuss The White Buffalo.
The White Buffalo is a stage name for singer/songwriter, Jake Smith. Jake was born in Oregon and raised in California. As he was growing up, he listened to country and punk music. Jake also really likes folk music and it shows when his biggest influences as a songwriter are the fantastic Bob Dylan and Leonard Cohen. The White Buffalo got his beginning in music with his first solo album 'Hogtied Like a Rodeo' (2002). Since then, he has made 5 studio albums, the latest being 'Darkest Darks, Lightest Lights' (2017). If anyone reading this has watched the FX series, Sons of Anarchy, you might recognize The White Buffalo. He did many amazing tracks for this show. Songs he played include "Matador", "Damned", "Wish It Was True", "House of The Rising Sun originally by The Animals (featuring The Forest Rangers)", "The Whistler", "Set My Body Free", "Sweet Hereafter", "Oh Darling, what have I done" and "Bohemian Rhapsody originally by Queen (featuring The Forest Rangers)". However, the most loved and noted song The White Buffalo recorded for Sons of Anarchy would have to be "Come Join the Murder" with The Forest Rangers. This iconic song was used in the last episode of Sons of Anarchy that everyone immediately had an emotional attachment to. For anyone who has not watched it, I am not going to spoil it. You must see it for yourself. I will say that The White Buffalo does have a very similar sound to Eddie Vedder of Pearl Jam. His sound is very laid back and easy going if you will. He has a very deep voice that will leave you in awe as chills run all over your body. Very powerful voice. The White Buffalo is set to play the 2nd day of Bourbon and Beyond which will be Saturday, September 21st. Pick up your tickets here. If you somehow miss his performance at Bourbon and Beyond, you still have a chance to see him as he will have a short upcoming tour.
Tour dates include:
9/22 – Nashville, TN @ Mercy Lounge
9/23 – Birmingham, AL @ Saturn Birmingham
9/25 – Atlanta, GA @ Center Stage – The Loft – Vinyl
9/28 – Forth Worth, TX @ Shipping & Receiving Bar
9/29 – Austin, TX @ Historic Scoot Inn
9/30 – Houston, TX @ The Studio at Warehouse Live
Do not miss your chance to see this amazing singer/songwriter! You will not regret watching his performance. No questions asked, you will leave a fan!