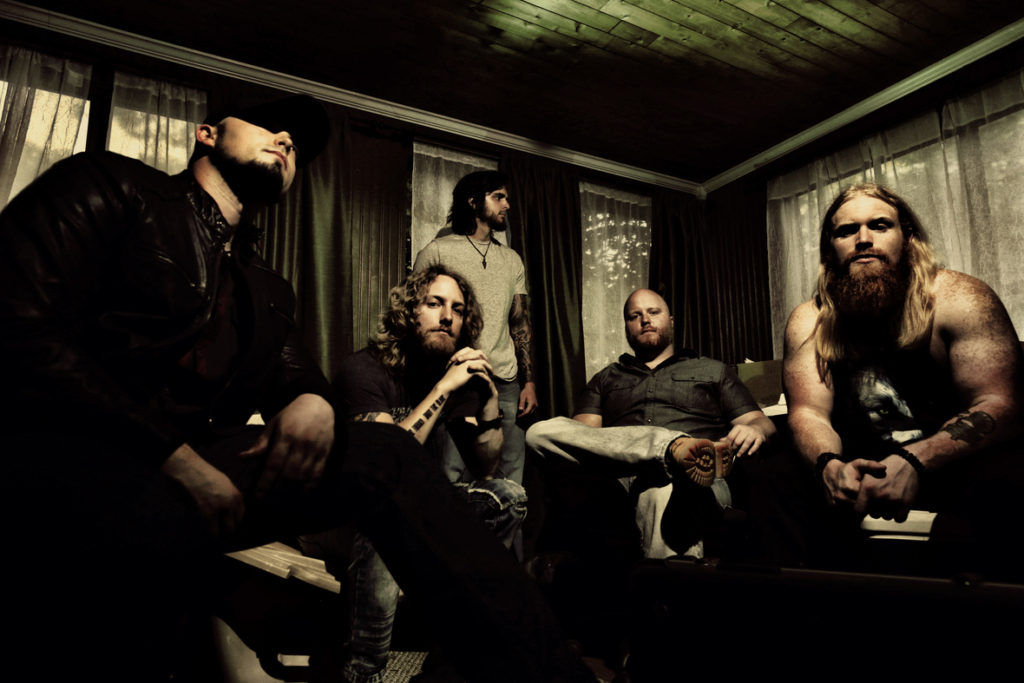 Normally a fierce hard rock/grunge group out of Palestine, Texas, BLACKTOP MOJO has put out a new and refreshing soft acoustic single, called "Underneath". Treading the path of what majority of grunge rock bands do, that is, release a soft and heart touching number amidst the heavy hitting characteristic sound, the quintet has managed to pull off an excellent emotional single. Despite it being the norm, the song is definitely not just another brick in the wall(you see what I did there!). The song is about personal suffering and damage and it perfectly encapsulates the message it brings forth. Here's drummer Nathan breaking down the meaning of the song for you,
"I've seen firsthand how bitterness and anger can destroy a person from the inside out. This song is about that, but also saying "I understand what happened, and I'm sorry you went through the painful things that brought you to this point" Keep your heart free , forgive people even if they don't deserve it."
This soothing acoustic track is taken from their 2017 LP, titled, 'Burn The Ships' and was filmed live at Audioworx Studios in Palestine, Texas, which is also the band's hometown. Filmed by Drew McCuistion the video features front-man Matt James and lead guitarist Ryan Kiefer performing an acoustic version of the track.
Following their debut album, 'I Am', in 2014, 'Burn The Ships' was released via the band's label, Cuhmon Records, in March of that year to critical acclaim, and it's first single, "Where The Wind Blows" reached #27 on the Billboard Mainstream Rock chart, while the band was on its first U.S. tour that fall. Teaming up with Muscle Shoals producer Jimmy Johnson, their sophomore outing has turned out to be a highlight of their career, the album has garnered a lot of attention. The band embarked on their debut U.S. tour last fall, and now continuing what they do the best live, BLACKTOP MOJO has landed itself a slot on 2018's Rock Fest, featuring headliners Disturbed, Incubus, and Godsmack, among many other industry leading hard rock acts. 
So a new album, a new music video and a slot at one of the most well known festivals has kept the band's engine up and running. What can we expect this year? A new album? More touring? Okay, to put a smile on your face, let me break it to you that the band has started work on its third full length release, as well as touring to support the second radio single from, 'Burn The Ships'.
Check out the video down below. Also while you're at it, why don't you go ahead and get that beautiful and heavy 'Burn The Ships' album? Purchase HERE!
BLACKTOP MOJO are:
Lead Vocals/ Rhythm Guitar- Matt James
Guitar/ Backing Vocals – Kenneth Irwin
Percussion – Nathan Gillis
Bass – Matt Curtis
Lead Guitar/ Backing Vocals- Ryan Kiefer