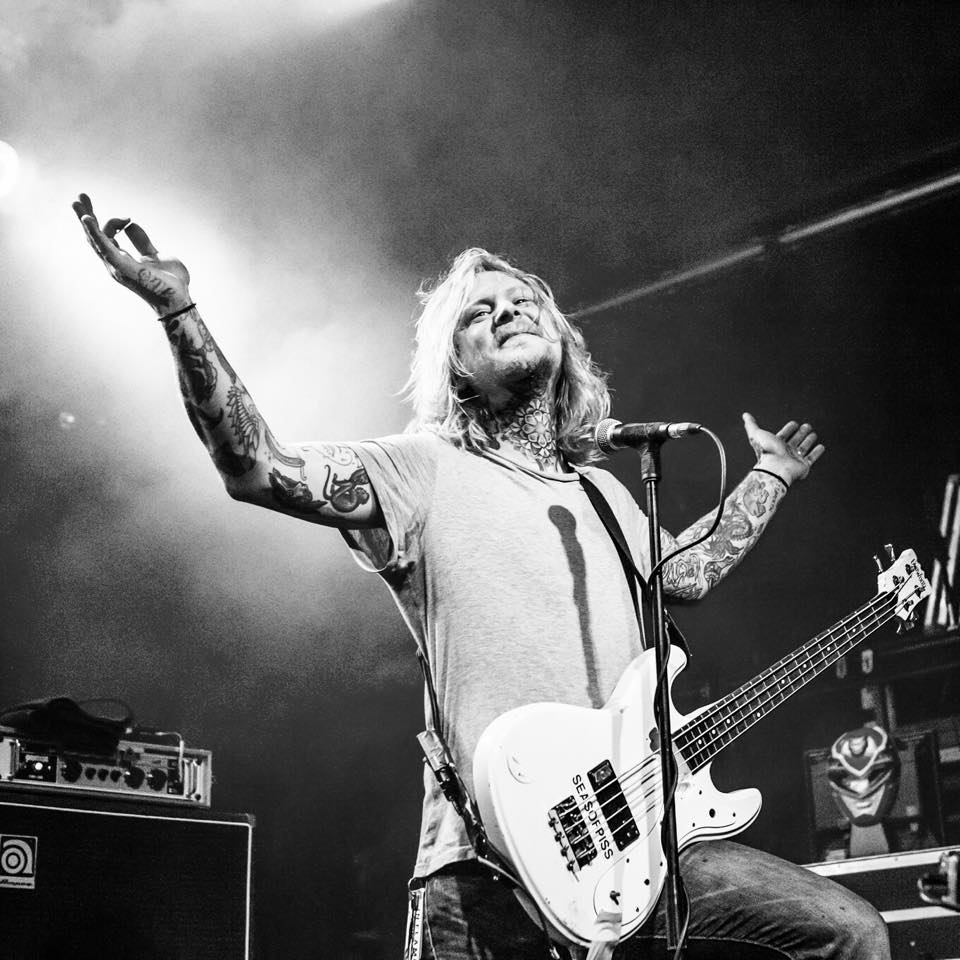 BLACK TEMPLE is one of the most ferocious bands I have ever heard. Last year (2015) their album 'It All Ends' was my #1 album of the year (Read Review here.) The band has also been referred to as "the most violent band in Sweden". Black Temple were the first band being signed to the label Razzia Notes. One of the cool things about the new label is that it's owned by Anders Fridén lead singer of the Gothenburg metal legends In Flames. Razzia also has a collaboration with Century Media. Ander said of the band "First time I heard BLACK TEMPLE, I freaked and I said to myself, 'I gotta work with these guys somehow." The trio has been together since 2010 and have a variety of influences which may contribute to their unique sound. It's a sad day today as lead singer and bassist Jonas Pedersen has announced he is leaving the band. He made the announcement via his personal Facebook and then also on Black Temple's page as well. You can see his original post as well as his statement as well. 
While Jonas does mention he will continue his music career with his other band Palmless, we are very sad to see his time in Black Temple come to an end. Jonas also has another project called Riverhead who have announced that they will enter Dead Rat Studios in Aarhus, Denmark next month, where they will record their debut album with Jacob Bredahl. The music of Black Temple was and is special,  and we certainly hope to hear more music from its remaining members guitarist Marcus Witold and drummer Jesper Karlsson.
Follow the bands mentioned on Facebook here: Black Temple, Palmless, Riverhead.