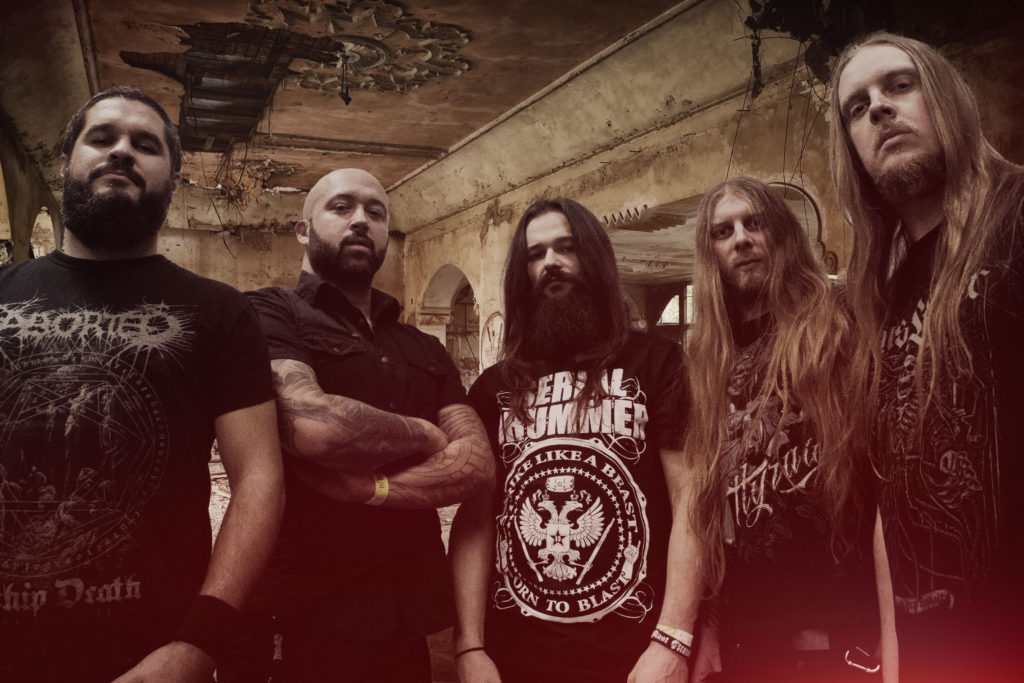 French death-grinders BENIGHTED have released a new video for the track "Leatherface". "Leatherface" is the second video taken from BENIGHTED's latest album, 'Necrobreed'. 
The gruesome video, produced by Kick your Eyes Productions, features Cecylia Suicide as a serial killer harboring distinct personalities.
BENIGHTED vocalist Julien Truchan comments about the music video, "We are proud and stoked to unleash this new creepy episode of our 'Necrobreed' story in the shape of a music video for the track 'Leatherface'! Kick Your Eyes Productions once again did a great job and delivered this second piece of insanity starring the gorgeous Cecylia Suicide! Enjoy!"

BENIGHTED's 'Necrobreed'  features 12 tracks of relentless death metal fury. 'Necrobreed' is available across multiple limited edition formats HERE.
BENIGHTED are currently slated for a number of festival dates in 2018 with more live dates to be announced in the months to come. Appearances already confirmed for this year include Hellfest in France, Obscene Extreme Festival in the Czech Republic, Party San in Germany, 70k Tons of Metal in Florida, and many more. A full list of confirmed tour dates can be found below. BENIGHTED are touring in support of 'Necrobreed'. 
BENIGHTED tour dates:
(exact dates for all shows TBA)
Feb. 3 – Fort Lauderdale, FL @ 70000 Tons of Metal
Apr. 7 – Moita, PT @ Moita Metal Fest
Jun. 23 – Clisson, FR @ Hellfest
Jul. 20 – Trutnov, CZ @ Obscene Extreme Festival
Jul. 27 – Chicago, US @ Durty Nellie's (Domination Fest 5)
Aug. 10 – Obermehler, DE @ Party.San Open Air
On another note, back in November, we had the amazing chance to catch up with Julien Truchan and talk a lot about many things in general and in depth. Check out the interview HERE!