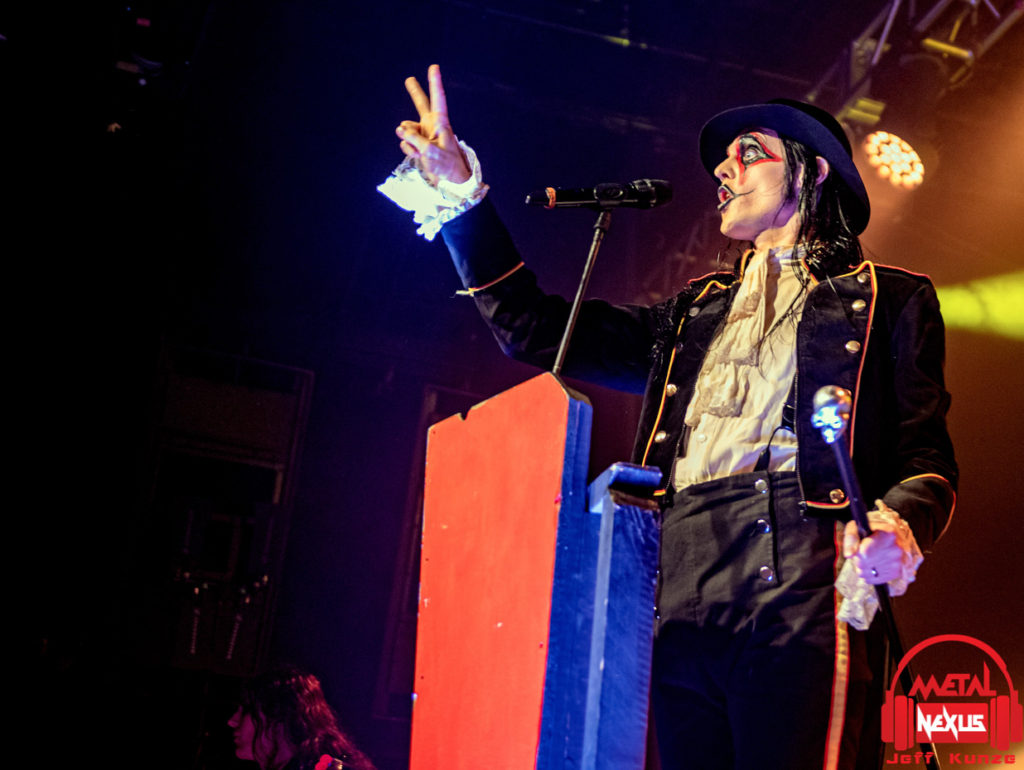 If it looks like a freak show, sounds like a freak show, and certainly smells like a freak show, you have entered Avatar Country. Avatar planted their flag in the heart of Minneapolis, Minnesota at the First Avenue Nightclub to the delight of Avatar's many citizens that came to see the King. The band hailing is making a run through North America for the first time as a headliner. The bands popularity has been on a constant up rise through hard work and playing anywhere a stage can be found. Their live shows are one of the best things going in rock music and Sweden's best-kept secret is slowly being unleashed onto the rest of the world. The band 68, Dance With The Dead, and Devin Townsend provided support. Having these four outfits on the same stage was truly unique as each offered completely different elements.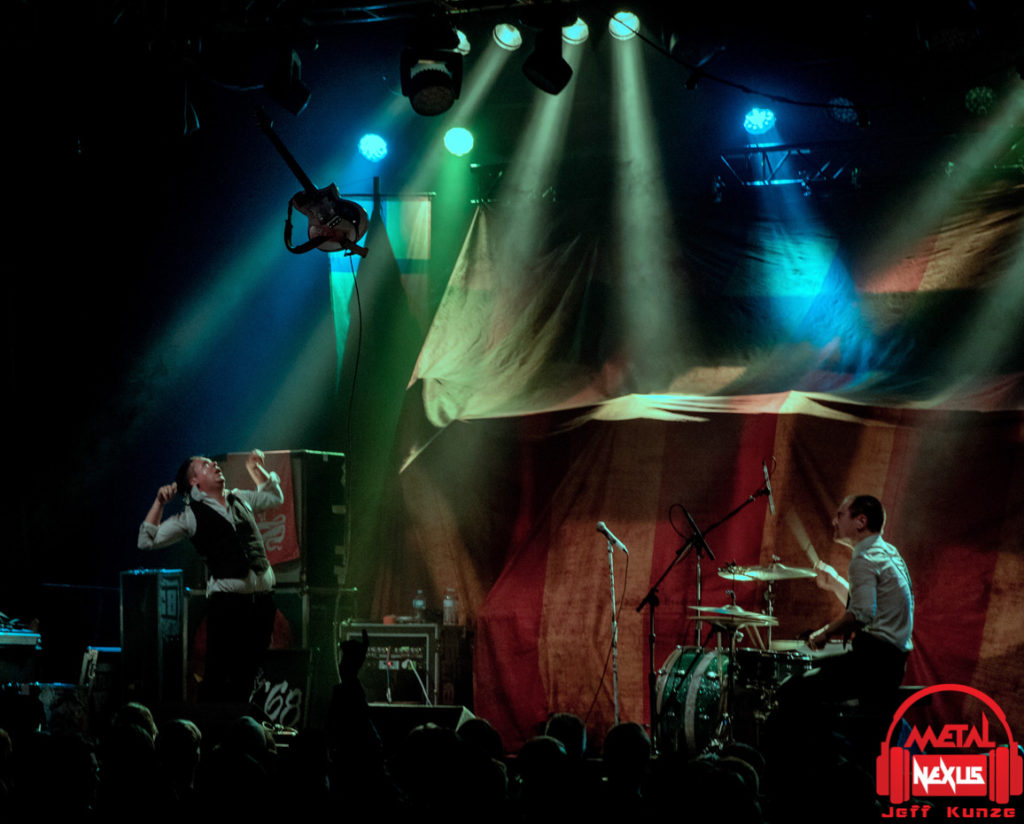 The band 68 is a two-piece consisting of vocalist and guitarist Josh Scogin and drummer Michael McClellan. I had never heard of these guys before and when just two people took to the stage and the drums were turned sideways to face a shortened microphone stage I wondered what this was going to be. To sum it up, it was loud, simplistic, raw, unfiltered and honest. These two guys created a musical chaos and played it with intensity. I not even sure I could really digest the sound, the songs, and presentation. It was different and over the length of the set I started to take to it. Certainly an act that doesn't cater to norm and do what they want and feel and I can respect that.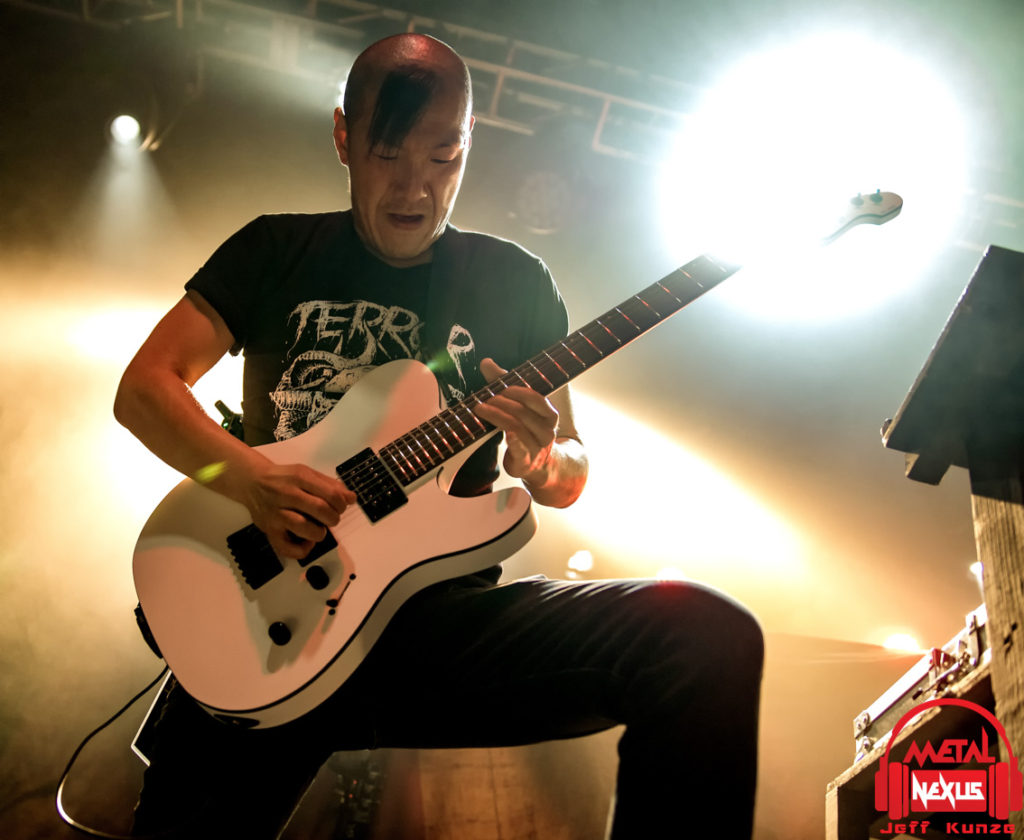 The next act Dance With The Dead was completely different except it was another band wit just two guys. Justin Pointer and Tony Kim flanked a giant skull and played guitars and a keyboard. They jammed to pre-recorded music and it felt like a DJ hosting a dance party. Seemed like an odd fit for this tour but looking back on the entire night, it strangely seemed to make sense.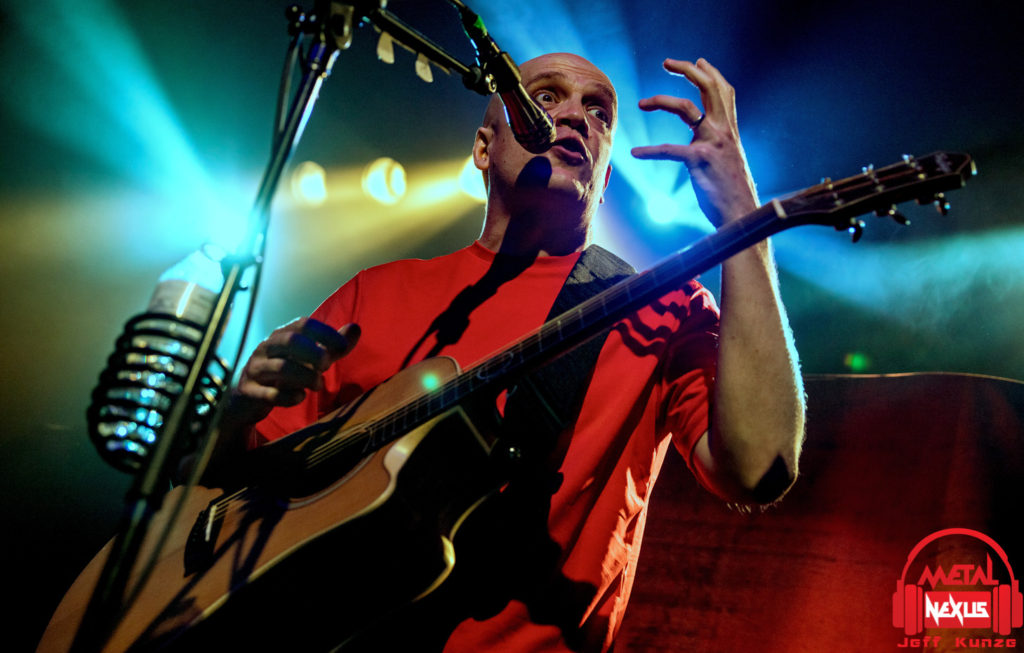 Devin Townsend is a true talent and seems to exist in a whole different musical dimension. His insanity and creative output can be found with Strapping Young Lads, The Devin Townsend Band, and The Devin Townsend Project. I had seen him live with his full band and it was a crushing performance that left me just shaking my head trying to make sense of it. This tour, however, features just Townsend playing acoustic guitar. Going up on stage, in front of the Citizens of Avatar, with just a guitar had to be difficult. To his credit he mixed his songs with a lot of humor and his personality to keep things interesting. It was just another odd facet to the night that added to the strangeness of line-up. I'm not sure I've ever seen three opening acts so far removed from each other and the headliner but that's what we got.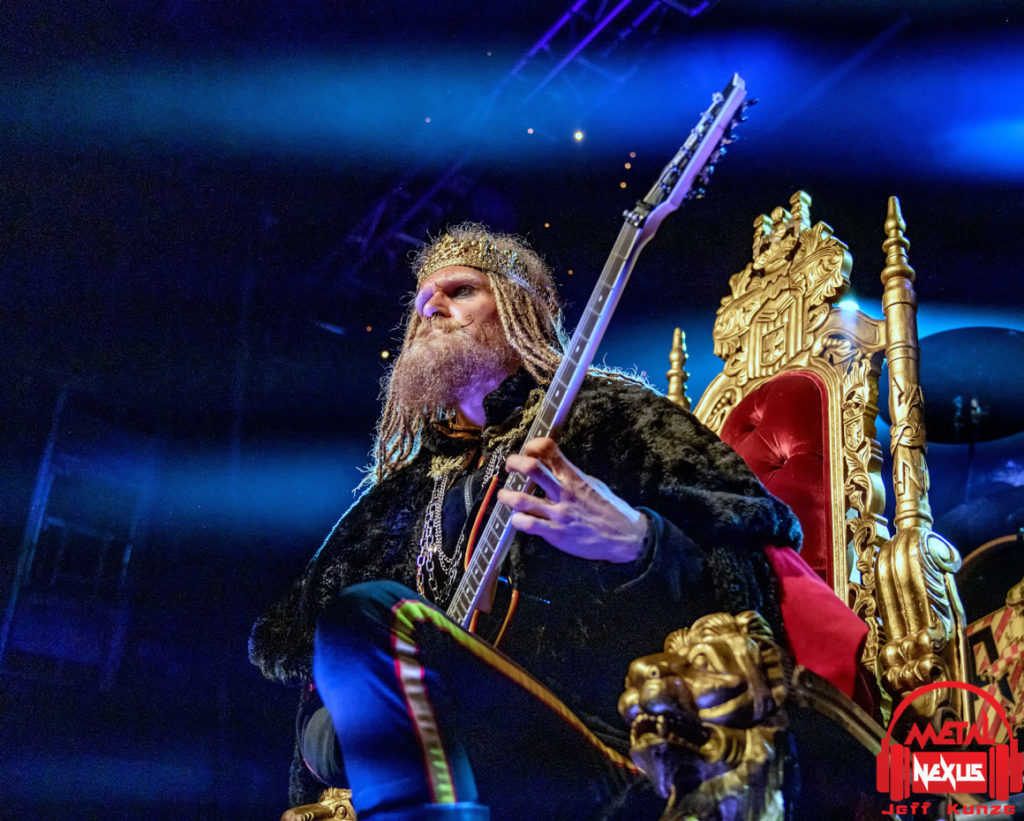 The curtain dropped and the king (guitarist Jonas Jarlsby) appeared on his throne on the upper ramps of the stage. He began to play the riff of "A Statue Of The King" and Avatar was rolling at full force. Singer Johannes Eckerstrom lead the crowd from his podium while Tim Ohrstrom (guitar) and Henrik Sandelin (bass) flanked the singer and further amped the intensity with whipping their hair in circles as they bobbed their heads. Rounding out the band was drummer John Alfredsson who was positioned between the stage floor and the upper level ramp. Song two had the king and his throne sitting on the stage floor and they kicked into "Legend Of The King." Avatar brings a vivid visual presence that plays so well with the bands material. They really go hand and hand and that combination is a pleasure to watch. The set continued on with "Bloody Angel," "The Eagle Has Landed," and "Puppet Show" which had Eckerstrom playing the trombone. The crushing "Let It Burn" was a definite highlight as the crowd hit their loudest peak of the night during it.
There is so much to like during an Avatar performance. The band sounds amazing and I love how the guitarists play and interact with each other throughout the set. The rhythm section thunders underneath the layers of sound but the guy that makes it all work is the court jester himself Johannes Eckerstrom. He is more than a singer, but a guide that transports you to Avatar Country. He's a movie character that you never quite sure what is going through his mind when he flashes his wicked smile. He can be fun and playful and quickly turn dark and angry and it's almost impossible to take your eyes off him. Fans didn't want the carnival ride to end as Avatar wound the set down with "Smells Like A Freak Show" and  "Torn Apart." After a short break they returned with the rousing "The King Welcomes You To Avatar Country" and one of my personal favorites "Hail The Apocalypse."
Avatar put on a spectacular performance and continues to be one of the must see live acts in metal music today. They continue to set the bar higher each time I see them and I know the citizens of Avatar will be anxiously awaiting their next appearance in Minnesota this fall when they support Baby Metal at the Myth Live.