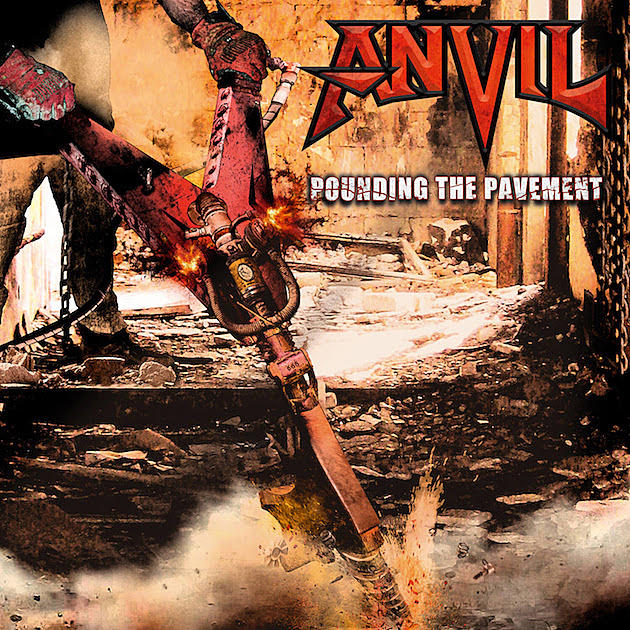 Since 1978 Anvil have plied their trade, churning out slab after slab of solid metal firepower and blowing out the eardrums of concertgoers worldwide. This tradition will continue on January 19, when the Canadian veterans release Pounding the Pavement worldwide via SPV/Steamhammer Records, then hit the road for a European tour that will carry them through until early spring.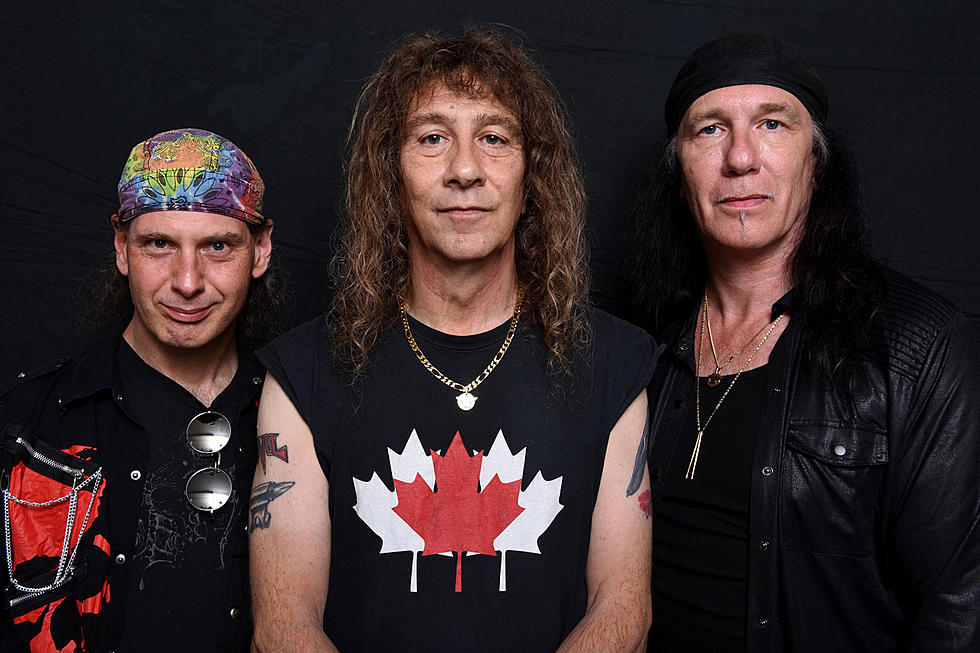 Produced by Nightfall drummer Jorg Uken and recorded at Soundlodge Studios in Rhauderfehn, Germany, Pounding the Pavement is Anvil's seventeenth studio release. Accompanied once again by bassist Chris Robertson, founding duo Steve "Lips" Kudlow (vocals/guitar) and Robb Reiner (drums) have crafted twelve songs that promise fans a healthy dose of the classic Anvil attitude while also maintaining a sense of ever-evolving edge and vitality. Songwriting for Pounding the Pavement began almost as soon as recording wrapped on their 2016 effort Anvil is Anvil; as Kudlow explains, "After Anvil is Anvil was cut, everybody knew what we had just delivered and what Anvil's future should sound like." The album's title is a more than apt statement on the band's longevity, commitment, and tireless work ethic. "Anvil have tried for four decades to earn enough money to survive and continue to make music," according to Kudlow; "I feel nothing could describe the way we've been working for the past forty years better than Pounding the Pavement."
Pounding the Pavement will be released in both a CD digipack version and a 2 LP gatefold colored vinyl version, as well as across all streaming and digital platforms.
Pounding the Pavement track listing:
Bitch in the Box
Ego
Doing What I Want
Smash Your Face
Pounding the Pavement
Rock That S—t
Let It Go
Nanook of the North
Black Smoke
World of Tomorrow
Warming Up
Don't Tell Me (bonus track)
Anvil 2018 European tour dates:
February 1 – Leiden, Netherlands/Gebr. De Nobel
February 3 – Hengelo, Netherlands/Metropool
February 6 – London, UK/The Underworld Camden
February 9 – Grimsby, UK/Yardbirds Club
February 11 – Wigan, UK/Pure Nightclub
February 13 – Belfast, Ireland/Limelight 2
February 14 – Dublin, Ireland/Green Room at the Academy
February 16 – Buckley, UK/The Tivoli
February 17 – Bridgend, UK/Hobos Music Venue
February 18 – Brighton, UK/The Green Door Store
February 25 – Paris, France/Le Trabendo
February 27 – Colmar, France/Salle Le Grillen
March 13 – Solothurn, Switzerland/Kulturfabrik Kofmehl
March 14 – Munich, Germany/Backstage Club
March 20 – Flensburg, Germany/Roxy Concerts
March 30 – Hamar, Norway/Gregers
April 4 – Frankfurt, Germany/Nachtleben