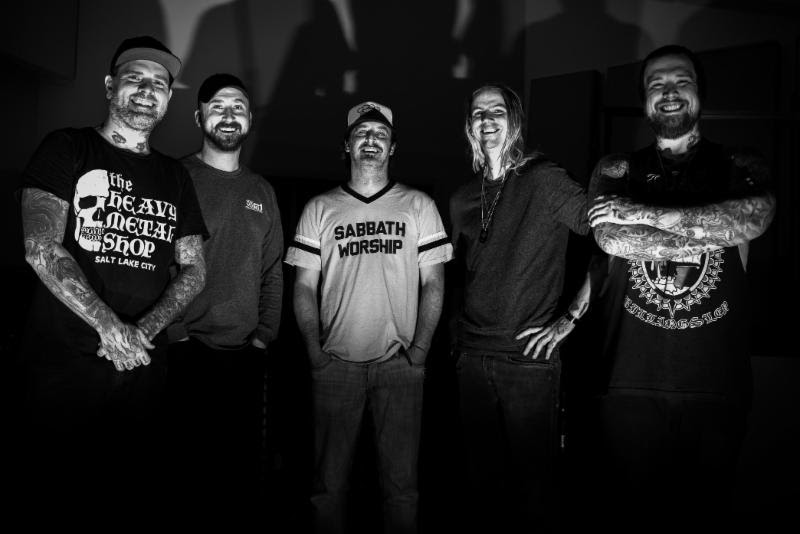 Southern rock-influenced hardcore metallers All Hail The Yeti have posted several behind-the-scenes videos at Water Music Studios in Hobokon, New Jersey, where they have been recording their upcoming full-length album. Set for release in early 2018 via Minus Head Records, the follow-up to 2016's 'Screams From A Black Wilderness' will feature select tracks co-written with J-Dog (Jorel Decker) of Hollywood Undead, with AHTY announcing two additional special guests and touring details very soon! Head straight over to their Facebook page to view the full video diaries from the studio, and of their adventures in the North-East! Watch Part 1 below.
This hotly anticipated, yet currently untitled release see's the band working with Three-Time Grammy Winning producer Warren Riker who is well recognized for his work with metal artists such as Down, Kill Devil Hill and Crowbar, as well as mainstream names such as The Fugees, Mary j. Blige, Santana and more.
Frontman Connor Garritty says, "This process has been absolutely amazing. Warren dove right into the songs and has quickly become a fifth member of the band. His positivity and creativeness were exactly what we needed to make this record! The whole process felt so natural and unforced. To be able to work with someone that has such a diverse musical background really helped take this record to the next level. He has a great ear for every type of music, not just heavy metal, and I think that is what has made this so special. We could not be happier. Hopefully the world is ready for this chapter of All Hail The Yeti."
All Hail The Yeti's latest full-length release, 'Screams From A Black Wilderness', was honored with the Independent Music Award for "Metal/Hardcore Album Of The Year" this year. The record is available to order via Bandcamp, Amazon or iTunes and can be streamed in full below.