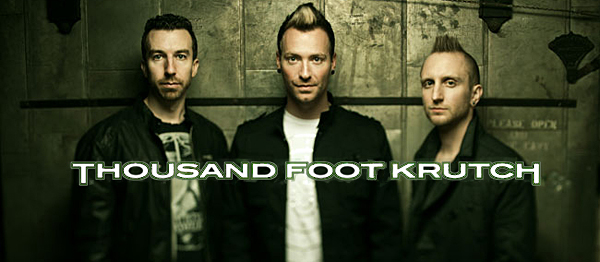 Thousand Foot Krutch are just one of those bands that calls for high energy no matter what they're doing. The rap metal band from Toronto, Canada performed during the 2016 Winter Jam Tour Spectacular, and are now releasing their second live album since "Live At The Masquerade" (2011) recorded during the tour. "Untraveled Roads" is set to be released September 15th, 2017 through both The Fuel Music and TFK Music Inc. The album features 12 tracks pulled from each of TFK's three previous albums, "The End Is Where We Begin" (2012), "Oxygen: Inhale" (2014), and "Exhale" (2016).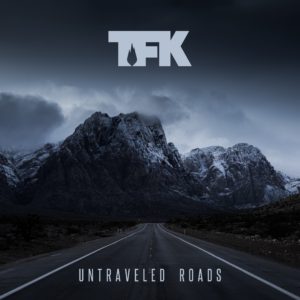 One of my favorite things about this album is that you can hear how TFK has developed between 2012 and 2016. The highest energy in the stadium all comes from the newest songs, off of "Exhale." That's not to say the tracks from the previous albums don't pack their own punch. On the contrary, the audience makes theirselves known in every track on "Untraveled Roads." Between their countdown for the starting song, "Running With Giants," singing along in "Courtesy Call," and their ecstatic cheers preceeding and following each song, the enthusiasm isn't lost. '"This album really captures that high-octane energy and electricity you're meant to have at a TFK show, giving our new and old friends a taste of what these last three albums sound and feel like!" remarks McNevan.' (Hoganson Media Press Release)
The band's ability to pump up the crowd is definitely a noticable feat throughout "Untraveled Roads." Trevor McNevan (vocalist) does well exciting his fans with his interactions in his songs. He leads into an inspirational "Be Somebody" with a message of being perfect the way we are, and calls on his audience to sing along with him on several tracks. He starts "The End Is Where We Begin" with a supercharged "Are you ready to bounce?!" and Joel Bruyere (bass) and Steve Augustine (drums) join in with a rhythm based intro that could bring anyone to their feet.
For my personal favorite off of the album, it's a definite tie between "Push" and "A Different Kind of Dynamite." "Push" is one of the songs that Trevor delivers powerfully and has a beat to it that made it hard to hold still listening to it. "A Different Kind of Dynamite" was the final song on the album and I find displayed each member in the best way. Trevor sets the energy with "Feel the ground shake!" where Joel, Steve, and their tour guitarist Andrew Welch all joined in at full blast. They all play the finale song with the same energy, if not more, that they started with and I have to imagine it made for a great show.
Thousand Foot Krutch has me hooked and I can't wait for "Untraveled Roads" to be released!
-Chayotix